| | |
| --- | --- |
| where do your chis go? | |
05-17-2012, 01:08 AM
chi addict

Join Date: May 2011

Name: Tam

Location: ARKANSAS, USA

Posts: 248

Thanks: 10

Thanked 12 Times in 12 Posts
where do your chis go?
---
I took chili to lowes the other day. We stopped at office depot and got asked to leave there
they said they have food so no pets allowed. I didn't know they had food. Lowes has some food stuff but welcomes do where do u take ur chis?
05-17-2012, 01:17 AM
chi god/godess

Join Date: Mar 2012

Name: Dee

Posts: 2,480

Thanks: 317

Thanked 255 Times in 173 Posts
---
Being an owner of large dogs all my life it never occurs to me to take my Chi's anywhere. I would be far too embarrassed to quite frankly, unless they were hidden completely in an incognito bag/carrier and that certainly wouldn't be at all fair on them.

LOL, just imagine if every dog owner out there regardless of size/breed etc decided they could take their dogs everywhere with them, because they love them so much, they have a need to be noticed and have people telling them their dog is precious, the dog suffers separation anxiety so must go with them (whereby by the owner's actions are helping to create said anxiety), their owners don't feel safe without them (Americans are lucky they have guns) and a plethora of other reasons they could all come up with. I think there's quite enough dog friendly places outdoors without foisting our animals' dander, hair & skin flakes on the population at large. All just my opinion of course.
__________________
05-17-2012, 01:25 AM
chi god/godess

Join Date: Dec 2010

Name: Karen

Location: Kansas City, MO

Posts: 4,172

Thanks: 0

Thanked 319 Times in 214 Posts
---
We will take one to hardware stores and any or all of them to garden centers (many here offer water bowls and openly welcome dogs) and of course car shows and car events.

They go for a lot of "rides" for instance if husband goes to auto parts places. Girls and I stay in the car.
__________________
05-17-2012, 01:50 AM
chi lover

Join Date: May 2012

Name: Jenn

Location: Arizona

Posts: 164

Thanks: 4

Thanked 1 Time in 1 Post
---
I'm the same as you Karen, I take maya on a lot of "trips". Gas station, drive thrus for a coke, etc. shes definitely used to the car! On the weekends we typically make a trip to the plants section at Home depot. She's popular there now, lots of awes and oohs. She's getting a big head I think
i'm not very creative with where to take her, so Im interested to hear others chime in.
__________________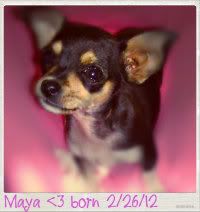 05-17-2012, 02:05 AM
chi god/godess

Join Date: Dec 2011

Name: Amy Jo

Location: Texas

Posts: 3,561

Thanks: 435

Thanked 698 Times in 648 Posts
---
Poor Jaxx the only store he goes to is Petsmart but I almost always take him there with me.

I take him to parks and hiking trails but as for stores Petsmart is it.
05-17-2012, 02:11 AM
chi god/godess

Join Date: Jun 2005

Name: Velma

Location: United States-Texas

Posts: 2,046

Thanks: 5

Thanked 15 Times in 14 Posts
---
when my chis were young puppies i would take them to church and petsmart
__________________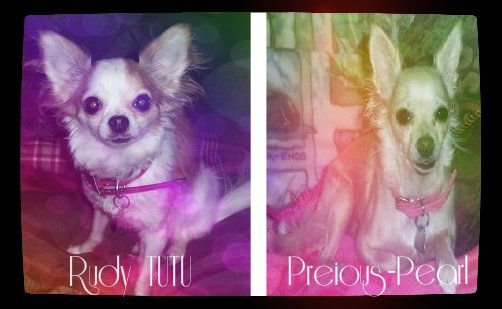 05-17-2012, 02:14 AM
chi god/godess

Join Date: Aug 2011

Name: Krystal

Location: Canada

Posts: 5,614

Thanks: 851

Thanked 881 Times in 829 Posts
---
We've taken Odie quite a few places. She's been to the local gardening centre, furniture store (Urban Barn), the patios at a few different Starbucks locations, and of course every pet store we come across. I don't take her in a carrier, she just walks. The reason I actually visited the furniture store in the first place was because of their dog friendly sign in the window (it says "We LOVE your dogs!" and has a silhouette of a daschund).

We vacation in the same spot a lot, and the whole area is extremely laid back and totally dog friendly. Most restaurant patios even have built-in hardware to attach your dog's leash to near your table, as well as water. There is a trendy indoor/outdoor oyster bar, and an employee's dog is there everyday. It's a super busy place, and nearly every time we pass by there are 2-3 big dogs patiently waiting as their owners eat.
__________________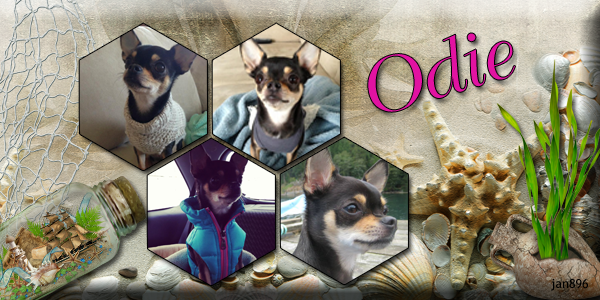 05-17-2012, 02:14 AM
chi god/godess

Join Date: Oct 2011

Name: LS

Location: Canada

Posts: 10,706

Thanks: 2,062

Thanked 813 Times in 693 Posts
---
I'm a HUGE outdoors fan, so I take my Chi and my bigger dogs out 4 times per
day on long walks, for a total of about 7 hours. We go to the mountain, parks,
forests, fields, or simply walk around the city. On weekends we go up north,
enjoy the freedom there. The only time my Chi is in a carrier is when we take
a taxi somewhere, because it is required by them, and we do not have a car.
I'm not too big on taking my dogs to stores, I don't like going to them myself.
They do go with me to the pet related businesses, and outdoor coffee places,
that's about it. I definitely think a dog of any breed is happiest outside running
and playing instead of riding in a hot purse all day, store to store.
Posting Rules

You may not post new threads

You may not post replies

You may not post attachments

You may not edit your posts

---

HTML code is Off

---
All times are GMT. The time now is
08:12 PM
.