Experienced breeders need advice...
---
Hello guys!! So my mother has a tiny chocolate chihuahua he's 6 months old. When we purchased him we chose to pay a couple hundred dollars extra and get his full rights instead of getting him as pet only because we wanted him to have a litter. As time passes and we talk about it, wedding want him to mark territory. So far he doesn't and only squats but Im scared if we don't neuter he will begin to mark around the house. The breeder told me to use a pee pee band around his stomach. He goes with my mom everywhere and I don't want him to start peeing uncontrollably. In the dogs that you guys have do they all mark territory if they are not neutered? Once they get the habit and you neuter will it never go away? Is the problem workable for you guys? Thank you!!!!!
__________________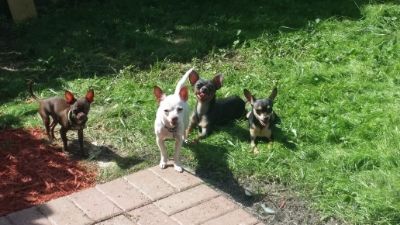 Sometimes the smallest things, take up the most room in your heart......
Mia
Nina
Jade
Ruby