| | |
| --- | --- |
| Question about possible stud | |
08-05-2013, 12:38 AM
chi addict

Join Date: Oct 2012

Name: Holly

Location: Canada

Posts: 274

Thanks: 153

Thanked 15 Times in 15 Posts
Question about possible stud
---
Hi there!!


The breeder of our little girl that we are going to see and put a deposit on tomorrow, saw Marley on my FB page, and likes that he is a light Chocolate with tan markings. She knows he is not yet neutered, and was asking if he was registered. Marley's Mom had her CKC papers but his Dad did not, and he isn't registered either.

Both of our little girl's parents have their CKC papers, and we CAN have her registered if we want, but we are not going to.

If this breeder has all of her studs and females registered, does that mean Marley has to be registered in order for her to be a stud for her? I can talk to her more about it when we see her, but I've never done this before. We are planning on neutering Marley, as he is marking everywhere, and we originally had no intentions of breeding, but are willing to hold off, if this breeder would like to use him.

What do the stud owners normally charge? (I know pick of the litter is sometimes payment, but the little girl will be our 3rd Chi, and that's all we can handle for now.) So, do we charge a fee, or do we get a percentage from the pups? How does this all work?

Sorry for the long post, lol.
08-05-2013, 01:40 AM
chi addict

Join Date: Jul 2013

Name: Deven Garvey

Location: West Chester, Pa

Posts: 290

Thanks: 16

Thanked 94 Times in 75 Posts
---
In general, he should be registered if he is going to be used as stud. Potential stud dogs should also have vet clearance for patellas and general health. It is also good to have an experience breeder/ exhibitor go over the dog to evaluate how well he conforms to the breed standard.
Unfortunately many people will breed without registration, but it is not considered responsible to do so. The only purpose for producing non-registerable puppies is too make money. Breeding a dog can also increase the marking behavior. Breeding has a lot more to it than most people realize. Hope this helps you make a decision you can feel good about.
You mentioned CKC registration, so I assume you are in Canada?
Sent from
Petguide.com Free App
The Following 2 Users Say Thank You to LadyDevlyn For This Useful Post:
08-05-2013, 09:42 AM
Administrator

chi god/godess

Join Date: Oct 2011

Name: Stella

Location: Frome, Somerset, UK

Posts: 5,713

Thanks: 230

Thanked 1,605 Times in 1,262 Posts
---
A responsible breeder won't use an unregistered dog that hasn't been health tested. A good breeder will only use a top quality dog that has a proven show record.
All that aside, if you want Marley to be a happy loving pet, don't use him at stud. When it comes to mating, it is a case of 'what you've never had, you'll never miss'. A dog that has mated will want to mate again, often this urge will remain even after neutering. If he is already marking, this will get worse, and he is likely to start showing dominant behaviour around other dogs.
Finally, mating can actually be quite dangerous for the dog. An experienced breeder will supervise carefully to prevent damage to the dog. There are also sexually transmitted diseases.
The stud fee varies according to the quality and show record of the dog. For an unproven dog it is pretty minimal, it won't cover the cost of the vet testing.
__________________
The Following 3 Users Say Thank You to Wicked Pixie For This Useful Post:
08-05-2013, 12:23 PM
chi god/godess

Join Date: Jan 2010

Name: Sherri

Location: Ontario, Canada

Posts: 3,889

Thanks: 278

Thanked 169 Times in 160 Posts
---
If you think he marks now he will mark EVERYTHING and its a horrible habit to break they continue even after they are neutered.
__________________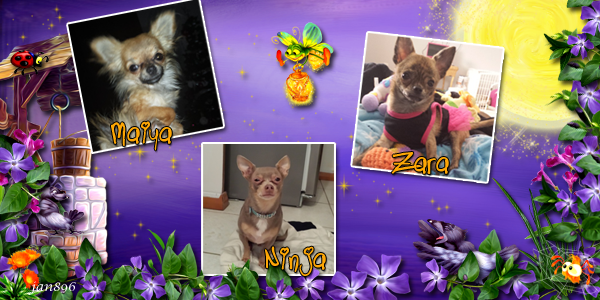 The Following User Says Thank You to Chihuahuasloveme For This Useful Post:
08-12-2013, 06:26 AM
chi addict

Join Date: Oct 2012

Name: Holly

Location: Canada

Posts: 274

Thanks: 153

Thanked 15 Times in 15 Posts
---
Thanks everyone! She didn't say anything about using him as a stud when we went to visit the puppy, so I didn't bring it up. We weren't really sure we wanted him to be a stud anyway... there are enough pups in the world that need homes as it is.
Thanks for all the tips and advice! I didn't know that once they've mated, even if you neuter them, they can/will continue marking and it gets worse! Good to know!
08-18-2013, 01:32 PM
Join Date: Jun 2012

Posts: 5,089

Thanks: 75

Thanked 884 Times in 846 Posts
---
I have definitely heard what has been mentioned above about stud dogs. Prince is a retired breeding dog who was neutered at three years. Somehow I am very lucky, he does not mark and he is sweet, loving and non-aggressive little guy even though he was neutered late in life. There is no way of knowing though what the outcome will be for stud dogs.
__________________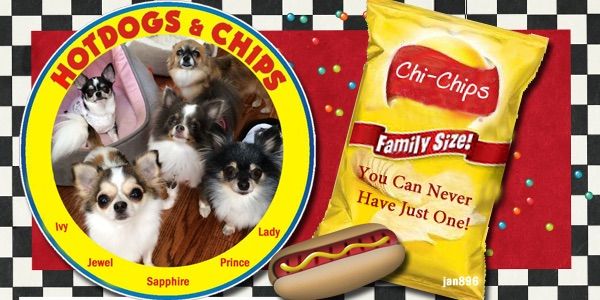 The Following User Says Thank You to Jayda For This Useful Post:
Posting Rules

You may not post new threads

You may not post replies

You may not post attachments

You may not edit your posts

---

HTML code is Off

---
All times are GMT. The time now is
11:17 AM
.