Im thinking about breeding lola, im in no rush to just would quiet like another boy chihuahua (one of her pups)..
shes 1 now,
-When is a good age to breed?
-what weight should they be to give healthy pups?
-does anyone have any pictures of there chi when they got pregnant..
(so i can see if lola's much smaller)
-And also will the male HAVE to be smaller than lola? or can it just be a normal sized chihuahua?
Anyother helpfull questions would be great!
Resent pics of lola...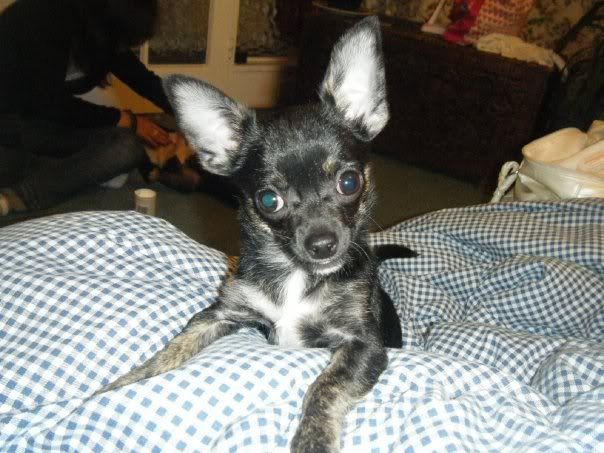 __________________
Thank You So Much Small But Mighty For My Amazing Sig
http://www.dogster.com/dogs/973514