Hello! I just spent a couple of hours making this! I did it because I know someday, when Meadow isn't here anymore, I can touch her little paw print and will be so thankful to have this. I just wish I would have done this for my previous dogs. Enjoy making this at home!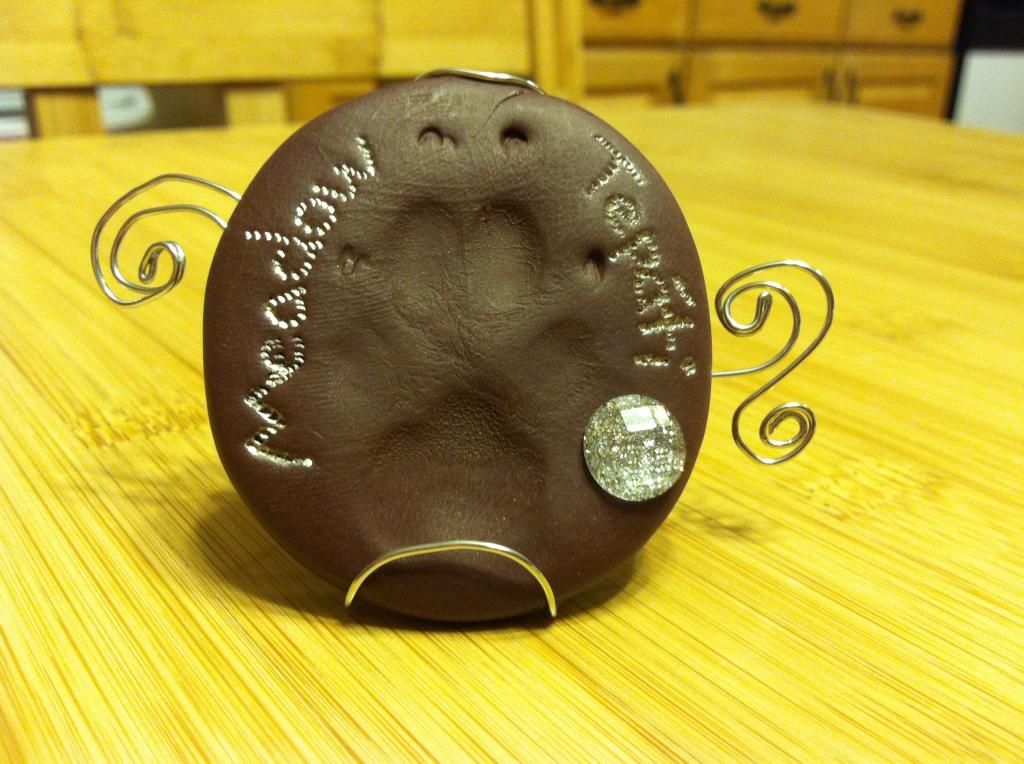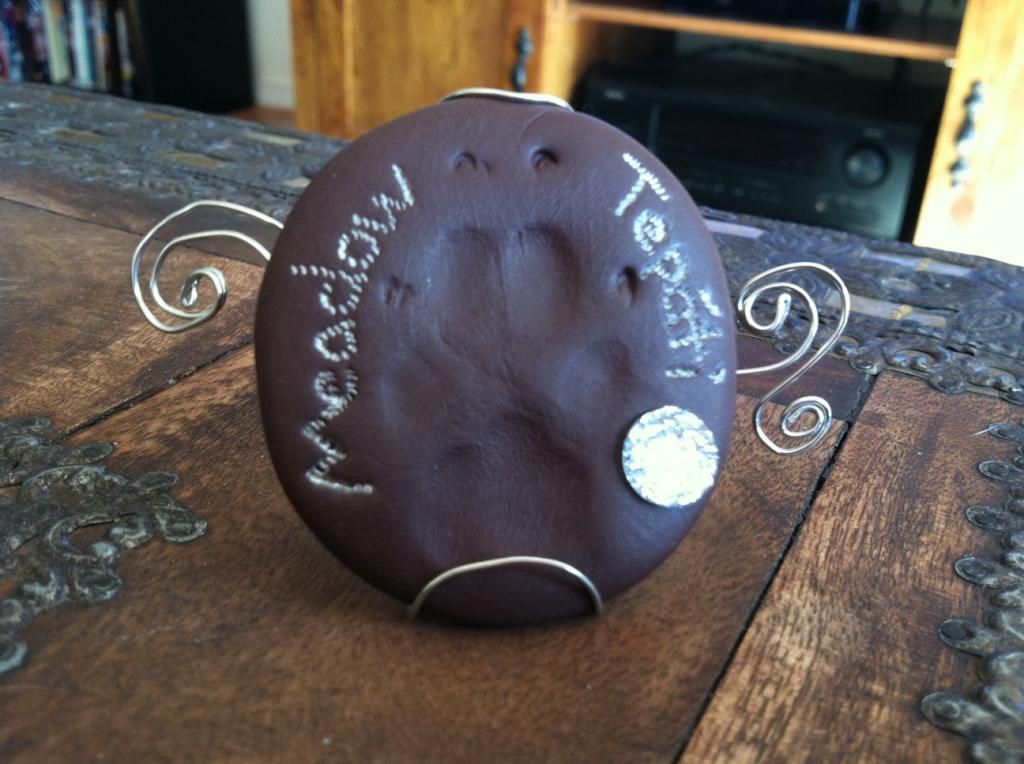 My sunbathing beauty: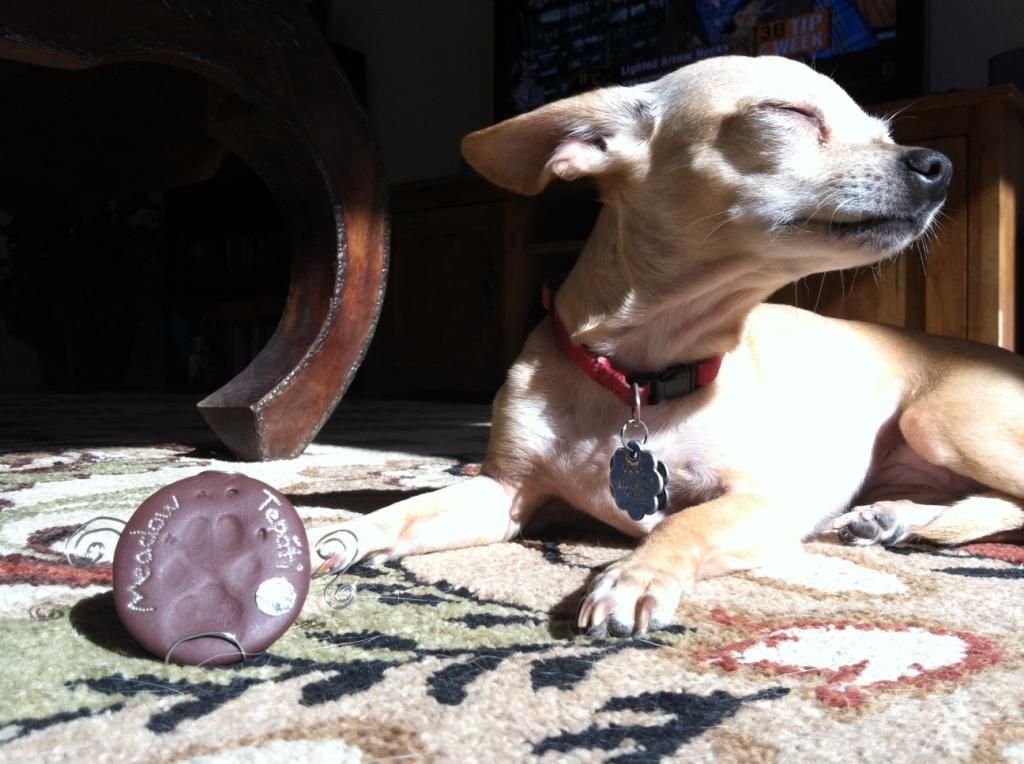 How to make it:
What you will need from craft store:
-Modeling clay (make sure you get "Soft"!)
-Pointy object (such as end of paperclip or toothpick)
-Metallic acrylic paint
-Paint brush
-Paper towel
-Gems/jewels (optional)
-22 gauge wire
-wire pliers/cutter
1. Take a chunk of modeling clay and warm in hands for some time so it becomes soft.
2. Form clay into flat round shape (big enough for you to put your dog's paw print and write his/her name on it).
3. Gently push your dogs paw into the middle of the clay to make an imprint.
4. Wipe off or wash dog's paw so they don't get a chance to lick any of the possible residue.
5. Take pointy object (I used the end of a paperclip) and poke in the letters of your dog's name.
6. Bake your modeling clay according to packaging.
7. Let your clay cool and then use metallic paint to paint in the letters of his/her name. If using acrylic, it should be easy to take a wet paper towel to wipe away excess paint. Don't worry, the paint will stay in the poked holes of the letters.
8. Add any gems/jewels if you want/if there is room.
9. Take your wire and make a little stand using the wire pliers to bend the wire. I'm not sure how I can explain how to make the stand, so use your imagination!
And there you go! A little paw print thingy you can have forever!