In another thread I commented that I was going to try to attach boots to a 4-legged fleece suit because it is really hard to keep boots on Frankie's tiny chi x feet. In the past I have used elastic and velcro to attach them to a harness. It works but it takes a fair amount of time to get the boots on and attached to the harness and then put a fleece suit on my dog over top of the boots and harness. So I thought I would try making an all-in-one snowsuit with attached boots. It went together fairly quickly because I already had a suit and a set of boots that I had previously made for Frankie. I just had to shorten the legs of the suit to the right length and sew the boots to the legs.
(It would have gone faster if I hadn't sewn one of the boots on backwards
)
I am quite pleased with the result. It is very quick to put on and everything is all attached together. Here she is in her snowsuit and her reflective harness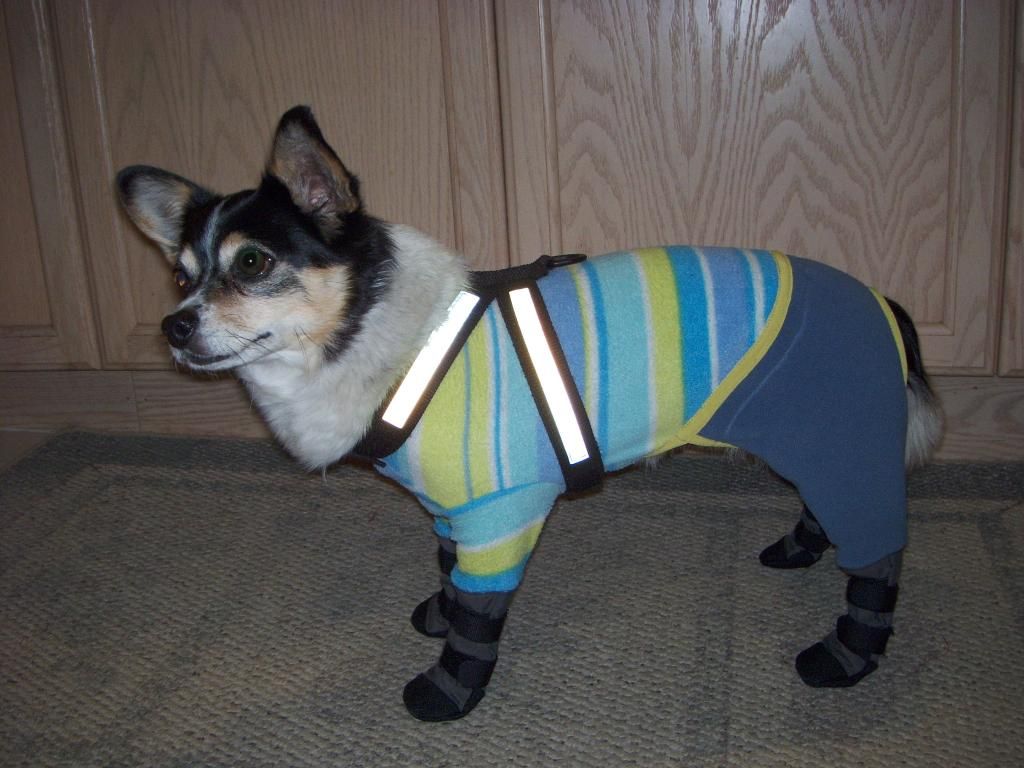 Here is a closeup of a boot on her front foot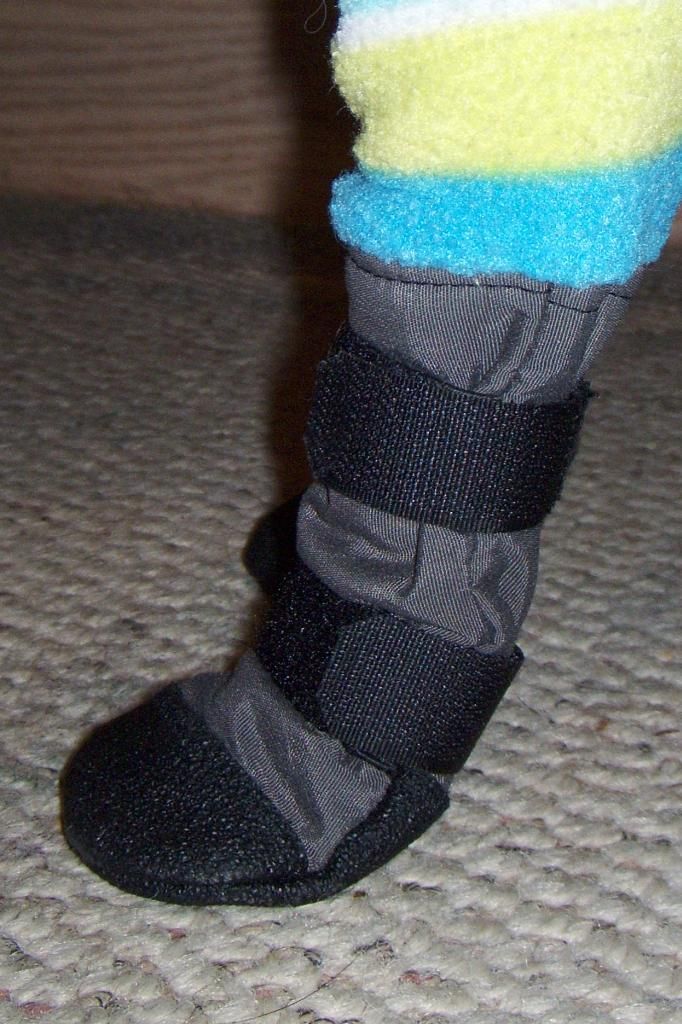 We haven't tried it in snow yet but the boots stayed in place quite well while she was running around the house. If it gets really cold I could put a coat over top of the fleece snowsuit.
Frankie isn't a small chi - she weighs about 10 lbs - but I don't see any reason why this wouldn't work for a smaller dog. Just make sure that the suit fits quite closely so the boots stay in place. When it snows here the snow is usually quite wet so I made my boots with a nylon exterior lined with microfleece but if your snow is dry you could probably just make fleece boots, much easier and faster.
I think I'll make one for my whippet x next.