Update on Gidget
---
Update on Gidget. Blood panel came back normal. She continues to do the star gazing but she will belch and then it's business as normal. The star gazing always happens a bit after she eats and then she will belch, some times a couple of episodes and belching and then she is fine. Today she is doing something a bit different. Seems to involve her tongue mainly she is not licking like she usually does, she tries but something seems to be bothering her tongue which worries me again that it could be neurological.

I talked to my vet and he is thinking more along the terms of GI issues than neurological. I am taking her in tomorrow for them to do ultra sounds throughout the day to try and see how the gas is flowing in her body, etc... Please continue to pray for my tiny girl.
__________________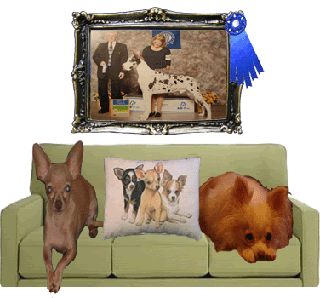 RIP Yoshi...You will be forever in my heart as you took most of it with you...
The bitterness of poor quality lingers long after the sweetness of a low price is forgotten....