| | |
| --- | --- |
| I think he might have hydrocephalus, opinions needed. | |
11-02-2012, 08:20 PM
chi lover

Join Date: Jun 2010

Location: NC

Posts: 121

Thanks: 4

Thanked 9 Times in 9 Posts
I think he might have hydrocephalus, opinions needed.
---
The pups are 2 weeks as of yesterday. They were born on the 16th via c-section. Lynyrd, the boy in question, had his head stuck in the birth canal. When they were born, they were 4oz together and roughly the same size. At 2 days old he had a seizure which I assumed was due to hypoglycemia because the mama's milk hadn't really come in yet. He went to the vet that day as well, and was given nutrical and sent home. I've been supplementing with probiolac since then. The female hasn't shown any interest in the bottle, but he really goes to town eating. When it comes to nursing, the female is very pushy and I have to remove her to let him eat, even though there are only 2 of them. She is very aggressive about moving from teat to teat in rapid succession and pushing him out of the way. She's been gaining weight hand over fist and is now twice his size. Again, it was thought to be because of his rough start and the fact that he is not getting a lot of mama's milk. Now that they have opened their eyes, I am starting to suspect hydro. Bella (the mama) has a lovely apple head, and as much as I want it to be true for him, I'm just beside myself thinking it is not the case. He's fairly active, and eats & eliminates well. His eyes look ok, but are slightly buggy, though he hasn't shown any of the "east/west" gaze so far, the whites are more red than white. My main concern is his growth. He IS gaining, though only a few grams per day. If it is hydrocephalus, could the trauma of being stuck like that have caused it, or is it the other way around...having the big head caused him to get stuck?
I know a few of y'all have hydro pups, and I want to know what sort of quality of life can he expect. As much as it kills me, I don't want him to suffer for my selfishness. I've watched countless youtube videos of those pups and it seems like a cruel joke. He sees the vet again in a week for worming, but I just need some experienced people to look at him and tell me honestly what you think. Don't worry about sugar coating anything, I wouldn't ask if I couldn't handle the truth. I'm just hoping that I am overreacting and he is just going to be small. Imagine that, someone upset that their chi is small...heh.
Lynyrd Pictures 11/02/2012
11-02-2012, 10:56 PM
chi god/godess

Join Date: Mar 2012

Name: Dee

Posts: 2,480

Thanks: 317

Thanked 255 Times in 173 Posts
---
Unfortunately it says it's a private album
__________________
11-02-2012, 11:06 PM
chi god/godess

Join Date: Apr 2012

Name: Caitlin

Location: Falun, Sweden

Posts: 3,206

Thanks: 49

Thanked 107 Times in 98 Posts
---
I can see the photos, but I'm not an expert on this topic. His skull does look rather large, though. I hope someone else here can give you a knowledgeable opinion.
__________________
11-02-2012, 11:10 PM
Administrator

chi god/godess

Join Date: Oct 2011

Name: Stella

Location: Frome, Somerset, UK

Posts: 5,713

Thanks: 230

Thanked 1,605 Times in 1,262 Posts
---
I can't say from those pics. It should become more apparent as he grows up. Is his behaviour the same as his sister?
__________________
11-02-2012, 11:11 PM
chi god/godess

Join Date: Mar 2012

Name: Ashley

Location: NC, USA

Posts: 5,776

Thanks: 331

Thanked 783 Times in 685 Posts
---
I can see the pics, but I honestly don't know what it looks like in such a young puppy. Sorry. Maybe ask the vet what he thinks?
__________________
11-03-2012, 12:42 AM
chi lover

Join Date: Jun 2010

Location: NC

Posts: 121

Thanks: 4

Thanked 9 Times in 9 Posts
---
Thanks guys, I hope I'm just worrying over nothing. His behavior is pretty much the same as his sister, he's even trying to walk some. Doesn't seem any more wobbly than she does. But he's just sooo dang tiny. I'll definitely let y'all know what the vet says, she has chis of her own, so I'm hoping she is familiar with the signs since there aren't very many chis in the general area. This is more of a lab owning place with all the duck hunters around. His head isn't wildly large for his body, but he has one heck of a forehead. Either way, I'm not ready to give up on him just yet. As long as he isn't in pain, I can deal with the other side effects of it, if it is indeed what's up with him. His sister though, wow what a beast lol. She got into her mamas dish and was trying to eat kibble earlier today. She was none too happy when I took it away. But he is just as wily with the escape attempts from the lil bed I put them in earlier.

Sorry to those of you who couldn't see the pics, I dunno why it was private for ya, they were set to public when I uploaded. Who knows?
11-03-2012, 05:18 AM
chi god/godess

Join Date: Mar 2012

Name: Dee

Posts: 2,480

Thanks: 317

Thanked 255 Times in 173 Posts
---
Well that's the weirdest thing, I just tried again and it still says, "This is a Private Album" - I'm wondering if it's because of different countries, something to do with boundaries, I know often times we can't see USA news vids & they can't see ours due to blocking.
This is the link I was trying to open:
http://smg.beta.photobucket.com/user/Lynyrd/library/
It's really easy to post pics in here, all you do is post the [IMG] code that copies automatically when you left click on it and then paste it in here.
__________________
11-03-2012, 08:53 AM
chi god/godess

Join Date: Jun 2012

Name: Melissa

Location: Liverpool, England

Posts: 3,471

Thanks: 189

Thanked 289 Times in 271 Posts
---
I tried it and it said private then I tried it again and it worked. I don't have any advice for you but they're both beautiful!
__________________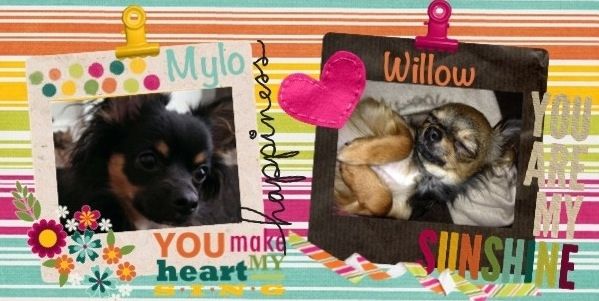 Posting Rules

You may not post new threads

You may not post replies

You may not post attachments

You may not edit your posts

---

HTML code is Off

---
All times are GMT. The time now is
04:59 AM
.