3 Chi's in a pod!
Sleepy pups!
Hibou & Nico LOVE plating tug-of-war!
Nico couldn't be cuter if he tried!
Snooze fest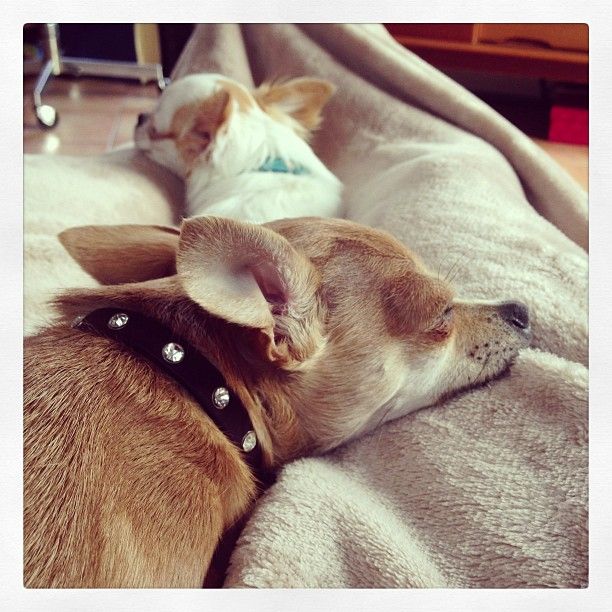 Hibou enjoys having her 'alone' time
My little Queen, Thai!
Thai doesn't even play with toys, but if she knows the others want something, she likes to guard it to show who's boss! hehe
Enjoy!!