Our Dremel arrived on Thursday. Jaxx ran for the hills the first time he saw it. We worked on getting Jaxx used to the Dremel Thursday and Friday. Last night after Jaxx was wore out hubby held Jaxx and I was able to do his front paws while he got yummy treats. He was not happy about it but he did not try to wriggle away. I still need to do his back nails and the front ones need to be a little shorter but I did not want to overwhelm him. I am so proud of him. I thought that Jaxx would put up more of a fuss but I am so glad he did not.
If I hide in my bed Mommy cannot use that thingy on my nails!! Shhh do not tell her I am here.
Mommy found me. Maybe the magic blanket that my grandma sent me will protect me.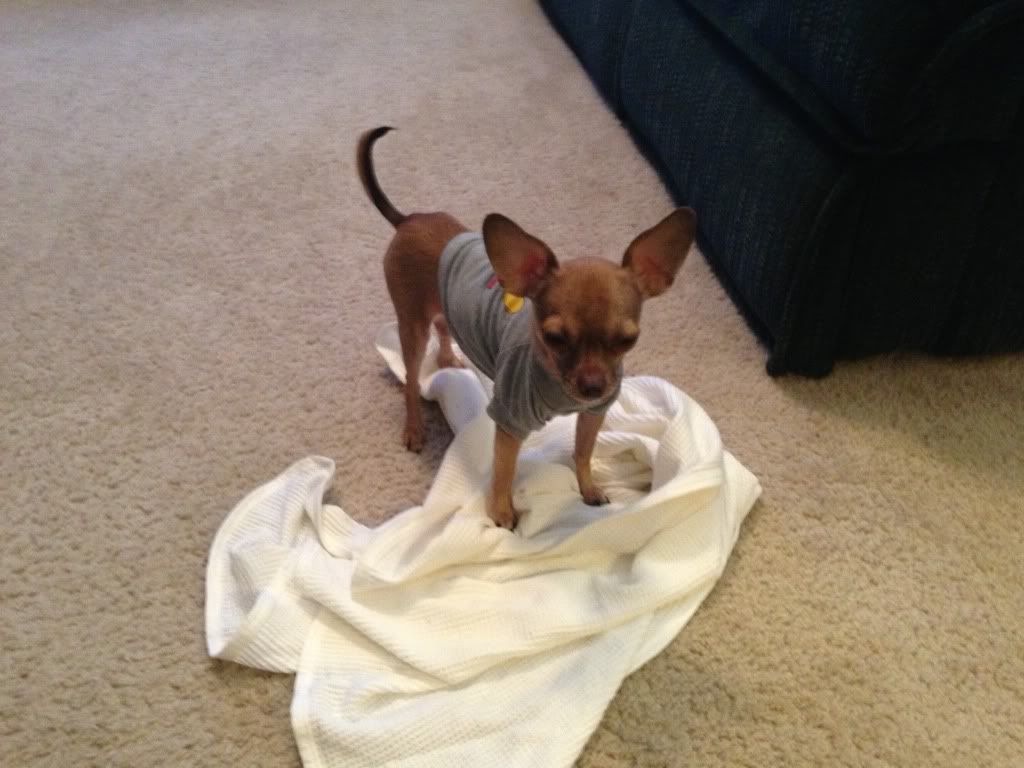 I think I might as well give in. Mommy always gets her way plus she is giving me yummy treats to just smell the naily thing and sit beside of it while it makes the yucky noise. Nothing that gets me yummy treats can be that bad right?