Hey everybody! We had a great time on vacation- and the pups- particularly Nova- had a great time he re with our amazing pet sitters. I should not call them friends and dog sitters I should just call them dog socalizers. No joke Nova is better than when we left and Kerri's sits and downs were getting a little sloppy (only really a problem you compete but for us it was a problem) and now she is sitting and down-ing fast, sharp and straight.
I brought back the dogs a whole bunch of stuff too!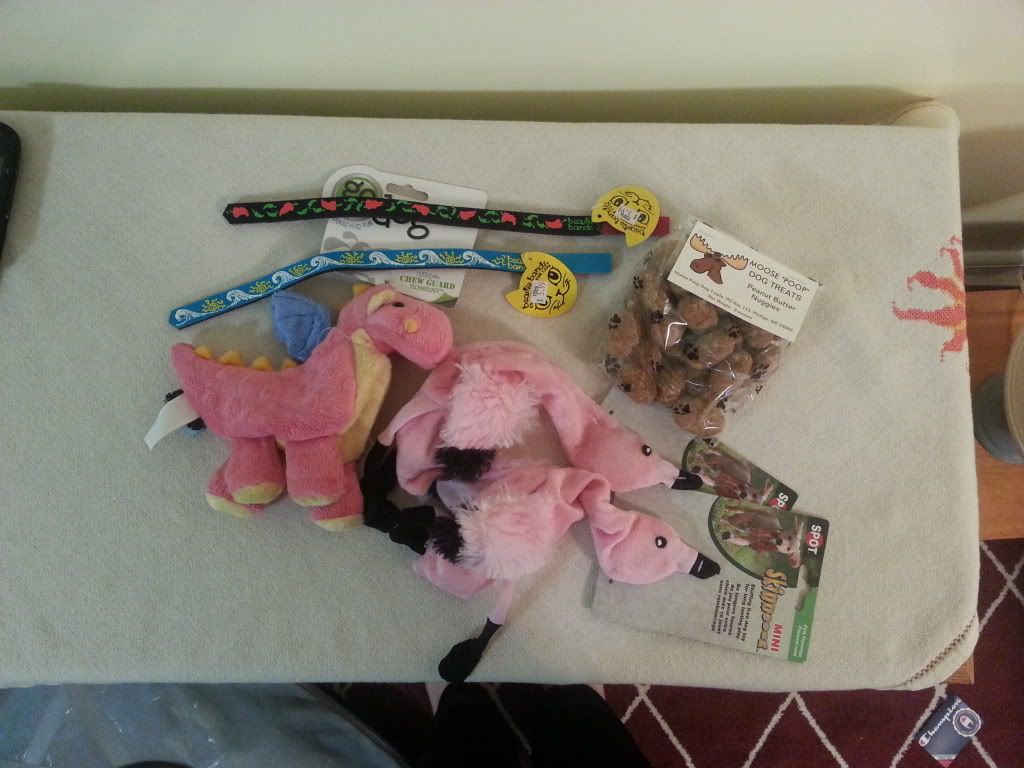 We got two of Kerri's favorite toy- a pink flamingo. She actually is only getting them at agility, and I needed two identical ones, my parents had picked them up at a store by their house for me to bring home. My mom also got "The grand kids" that pink dragon. She figured that it was crinkly, so Nova would like it and it was pink so Kerri would like it (she is crazy for pink things) and it is that tough fabric stuff so Copley might not kill it right away. I LOVE that my mom knows my dogs so well. The dragon was a big hit but right after I gave it to them Kerri went into the suitcase and got a flamingo- that was hilarious!
Also in Maine the dogs got this "Moose Poop" bag of treats! It is funny because those nuggets are actually what moose poop looks like. Hilarious.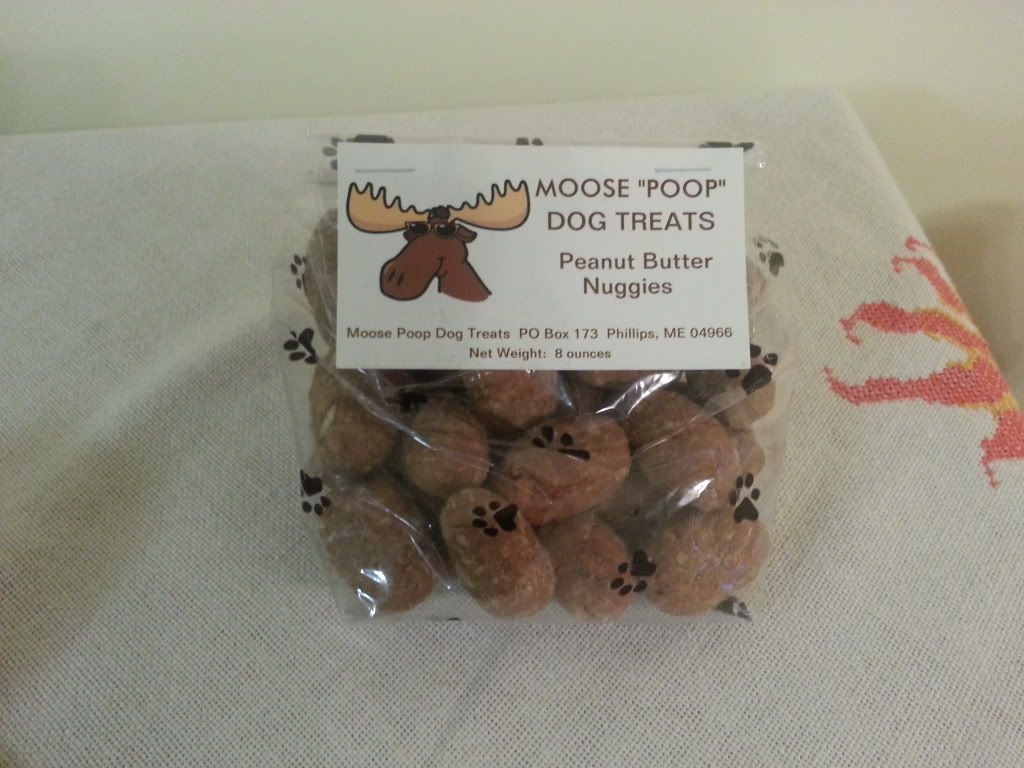 Then the most useful thing was some cat collars i found in a pet store in Boston. Nova has to wear a breakaway collar because she tries to kill herself with other ones, and she needs to wear ID at all times. Her fur was wearing off because it is IMPOSSIBLE to find comfortable cat/breakaway collars- much less something that looks good. I found these stretchy Neoprene collars that are nice and wide, super soft, and really cute. They are velcro but it is suposidly something that does not catch hair and although Nova is short hair so far it is not a problem. Here is the BEST MODEL EVER posing for you. Or maybe it is Nova doing her best not to run from the camera. You decide.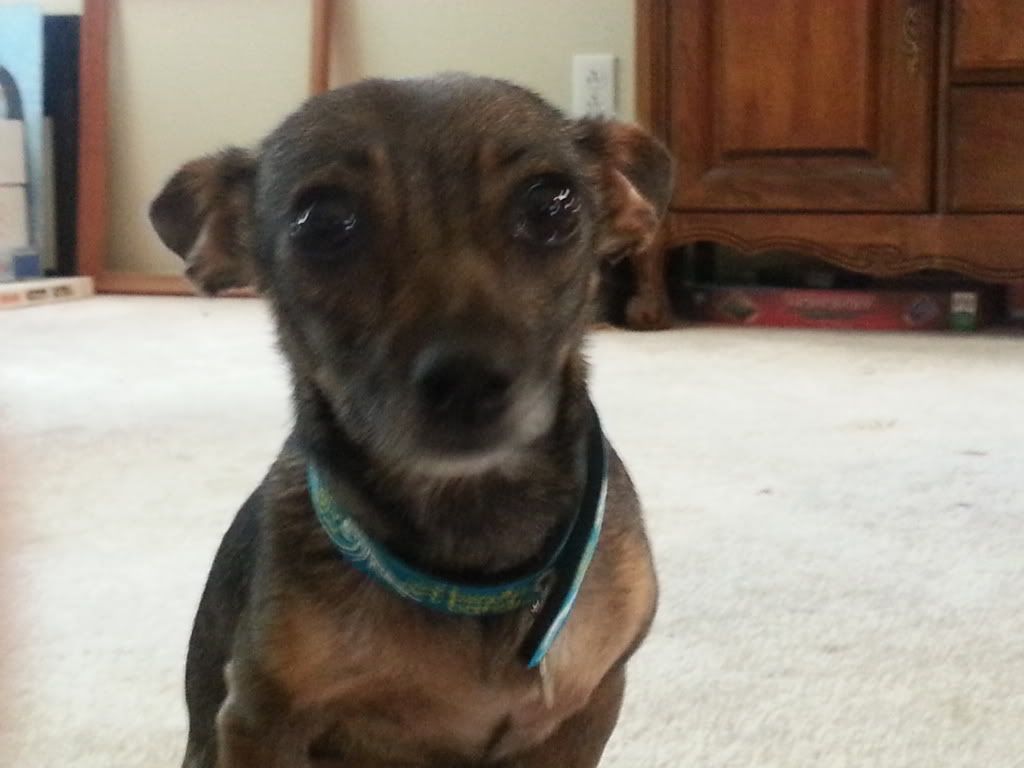 Finally we visited the T station in Boston that Copley is named after-
The station is actually named after a square that is named after this guy-
But Copley is named after the subway station