So tomorrow I get to see my future baby...
---
Tomorrow I get to see my baby. Im sooo excited, I can't even rest! Im just seeing her, can't take her home. My sister is taking the male, I have spoken to the breeder twice planning to ask questions and both times I blank out lol she's so pretty,the smallest from the litter. Just thinking about what to name her..... I have never waited for a dog before its harder than what I thought! Lol
__________________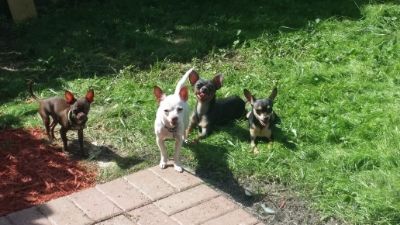 Sometimes the smallest things, take up the most room in your heart......
Mia
Nina
Jade
Ruby