This is Hollie, we have had her for a week now. I wasn't planning on taking a 4th ever, or at least so soon after getting Zoe. But I guess Zoe and Hollie roomed together, and when I picked up Zoe, Hollie was left alone with larger Chis. She was having a hard time and was just lost being the only small one, so they asked me if I could take her. She is about 2 years old and 4.4 lbs.
She was a stray and from California. She came in on a START truck with my first foster, Pia. When I first got her, she never left her bed. I also realized she was in heat. For the first 4 days she would just stay in the Martha Stewart bed. I would have to pick her up to take her outside. Gradually she would come out and say hi for a couple minutes, then go straight back to her bed. Hollie and Zoe were both spayed on Monday, and Tuesday we hit a milestone with Hollie. She actually spent more time out of her bed then she did in. She is obsessed with playing with toys and will constantly bring us toys and want us to play. If we stop, she lets us know she is not done by putting the toy on our hand, or nudging it towards us and barking/growling at us to start playing again. Her personality has really been coming out and it is SUCH joy to see.
On the way home-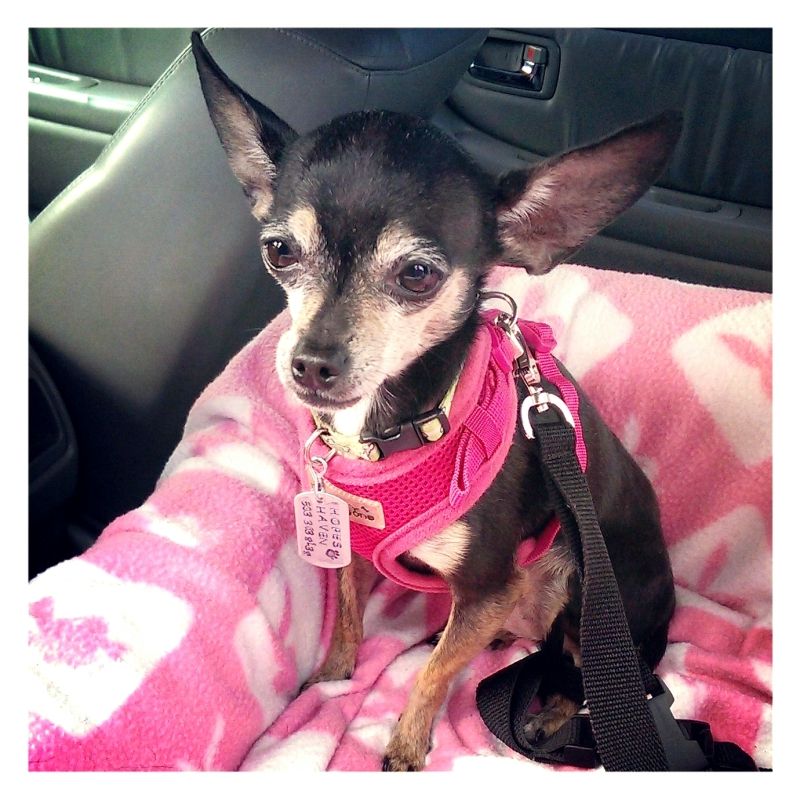 Here she is when we first got her home-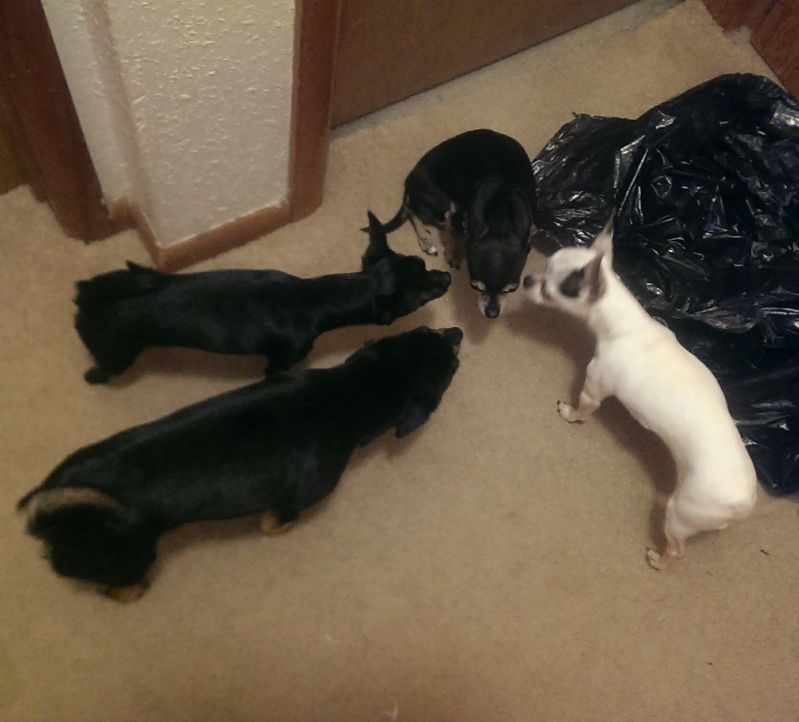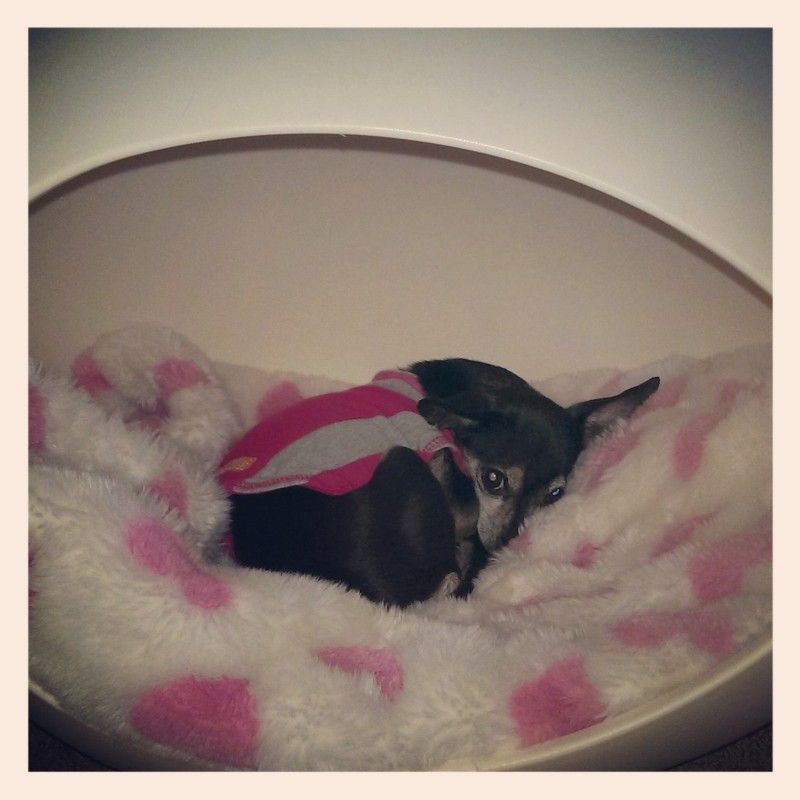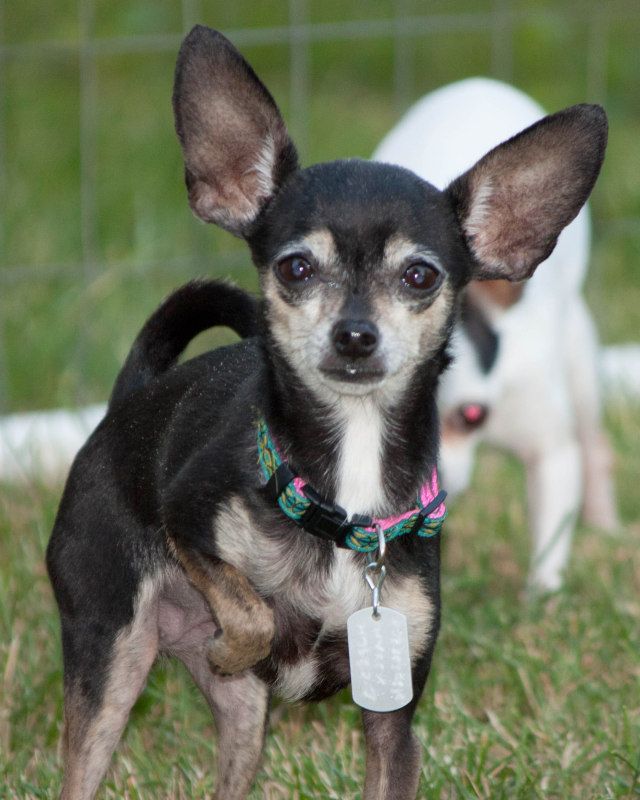 And more recent ones-
She keeps dragging toys from the toybox next to her bed and moving them into her bed. It's so funny cuz she always has like 2-3 of them. If I move them back, she looks at me like what are you doin?! And brings them back in, lol. Then she falls asleep with them.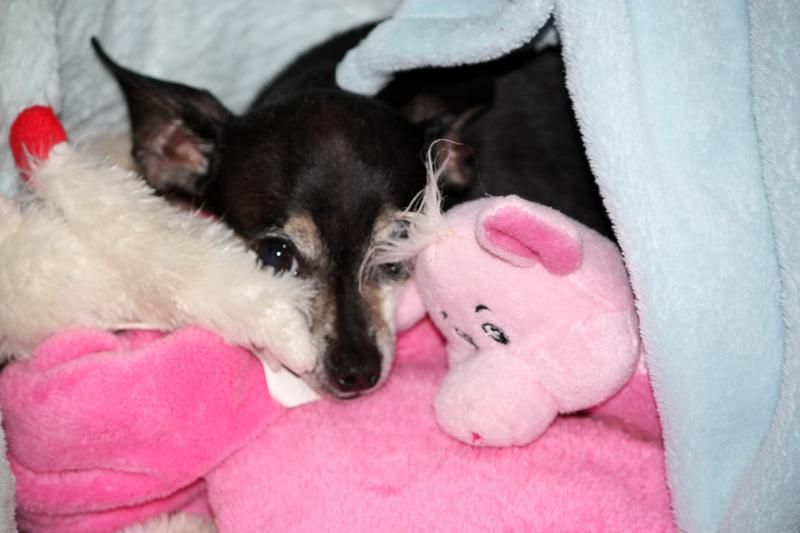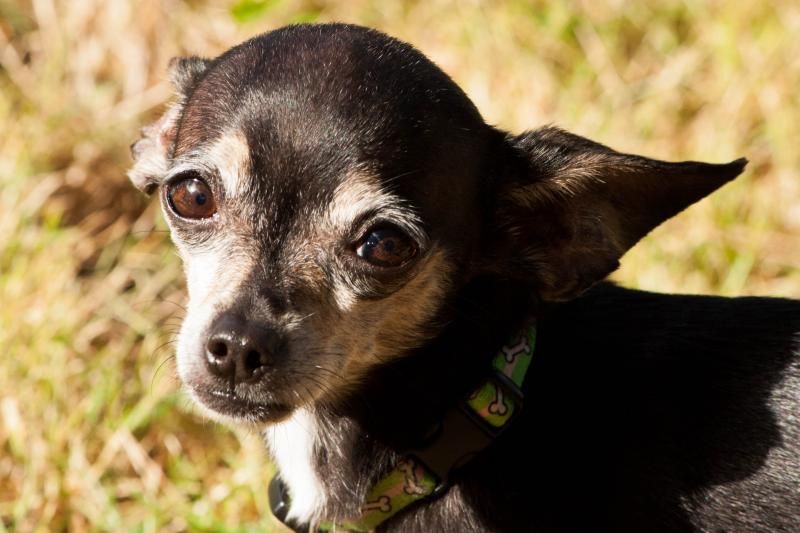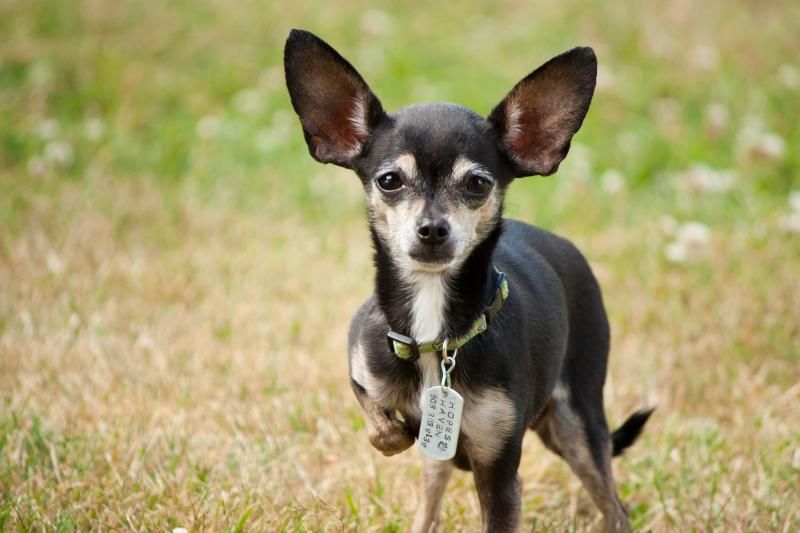 I have a couple videos too. I know they are kinda long, but they are so funny and really show her personality, lol.
Ignore Zoe at 2:40, she has been in a humping phase lately.. lol