I am going to do this is two posts in this thread as we went to different places.
We started our day going to a National Park near my house to see how the pups would do. They have never been on a hike or anything like this so better to go close to home if we have an issue. Well Ball's Bluff National Battlefield Park is an old Civila War battlefield
for the history buffs
Ball's Bluff - Main Page
The pups loved it! Sonny saw all the trees and he was so excited (such a boy)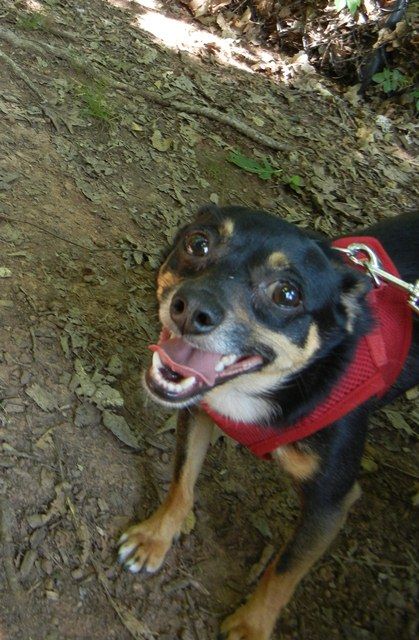 Old civil war cannon, sign, cemetary
Bg loved smelling the trails as we took a trail to the overlook.
Overlook
BG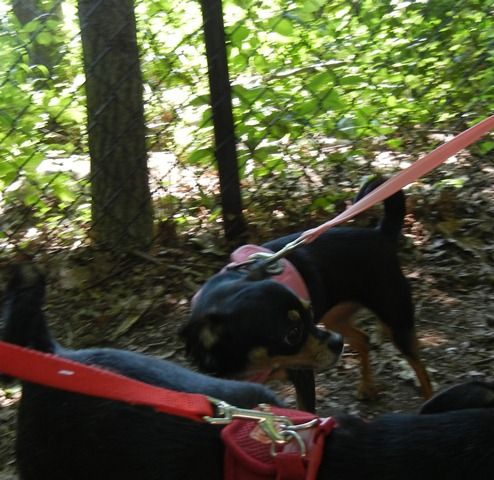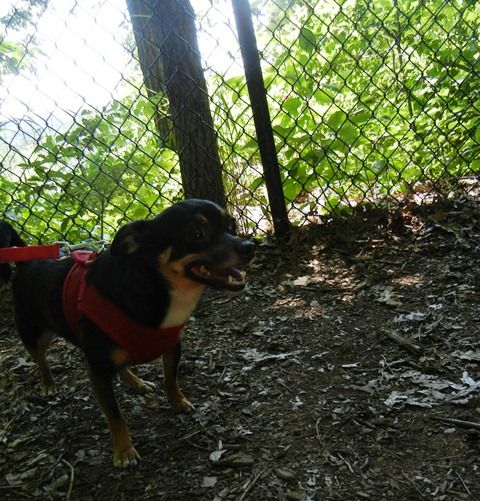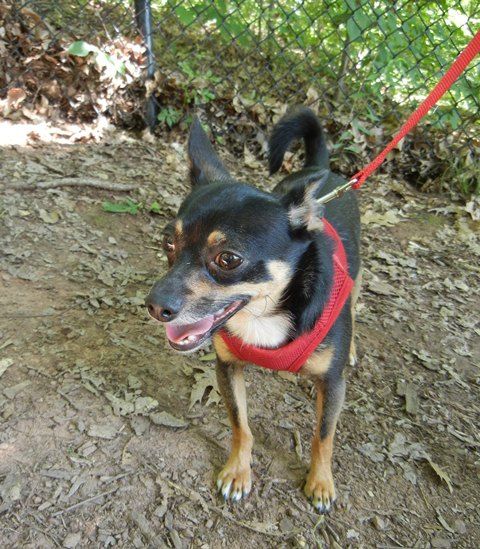 Well we started to head back to go on another trail to the Potomac River when our visit was cut short. They were mowing the grass and I saw a BIG BLACK UGLY snake a few feet in front of us crossing the trail.
I do not do snakes at all! You normally do not see them but I assume with the grass being cut made the run. Also you could not see them in fresh cut grass so we decided not safe for kids or us. Sonny was mad as I carried him back and their was more trees to smell but No way I was putting him down!