We went on another vacation- it is that time of year. We went to a really nice dog friendly cabin in Big Bear Lake, CA. This time guess who got to go with us-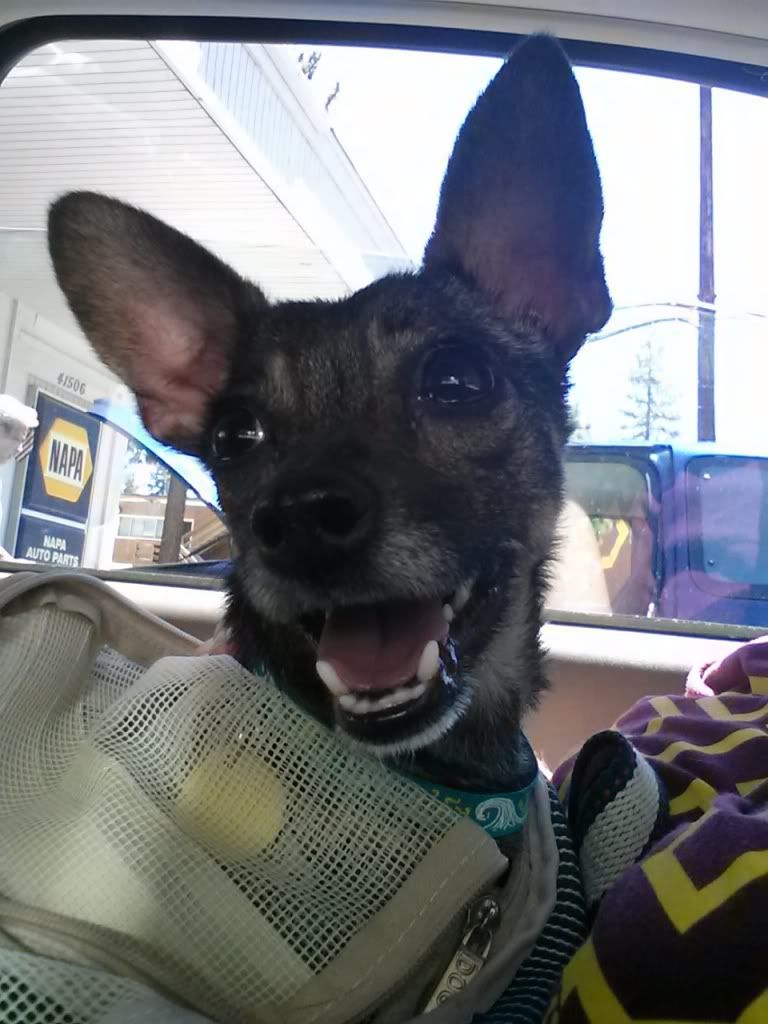 Nova mostly hung out at the cabin. when we left she stayed in her pen with her bed, but she liked the car ride (that's something we have been working on for a long time now), and she had a good time chilling with us when we grilled at the cabin at night. Her world is still very small and I think it was getting boring just looking at the inside of the house and the same park every day.
We took Kerri and Copley Kayaking-
I always give the dogs a few licks of ice cream at the rest stop. While it is not the healthiest thing out there we do have to make a stop in Nevada and it was over 100 degrees out. A little vanilla ice cream lets them ignore how miserable the rest stop is and help them keep their good associations for long road trips. I gave Nova a few licks too but she didn't want to come out of the carrier.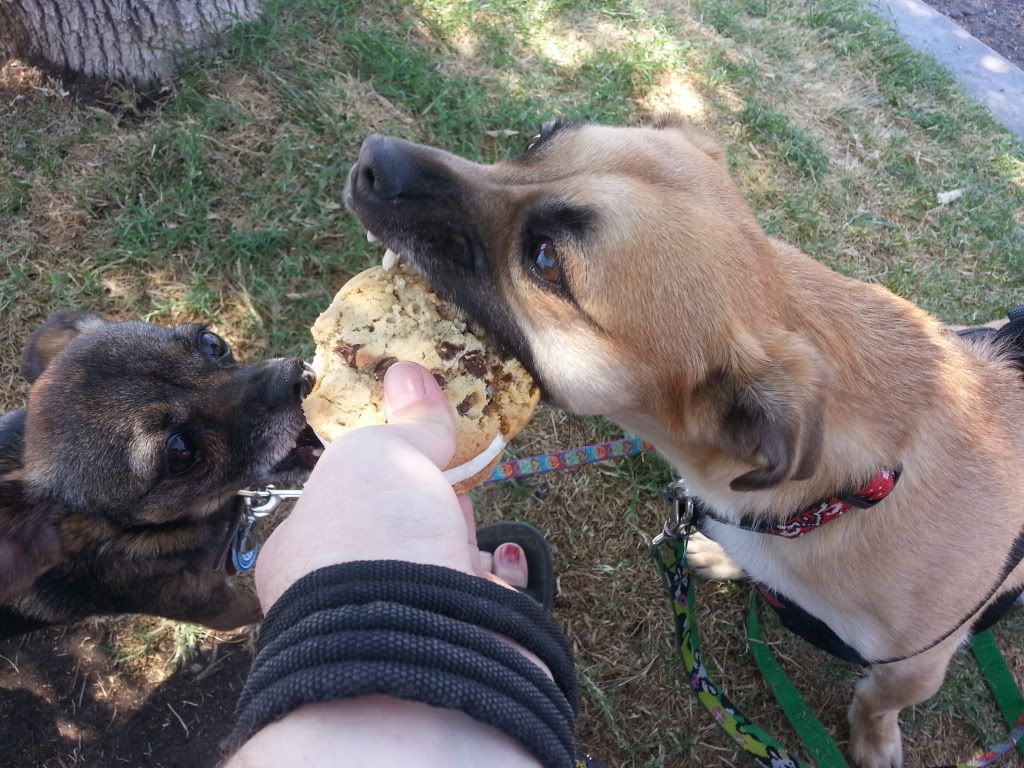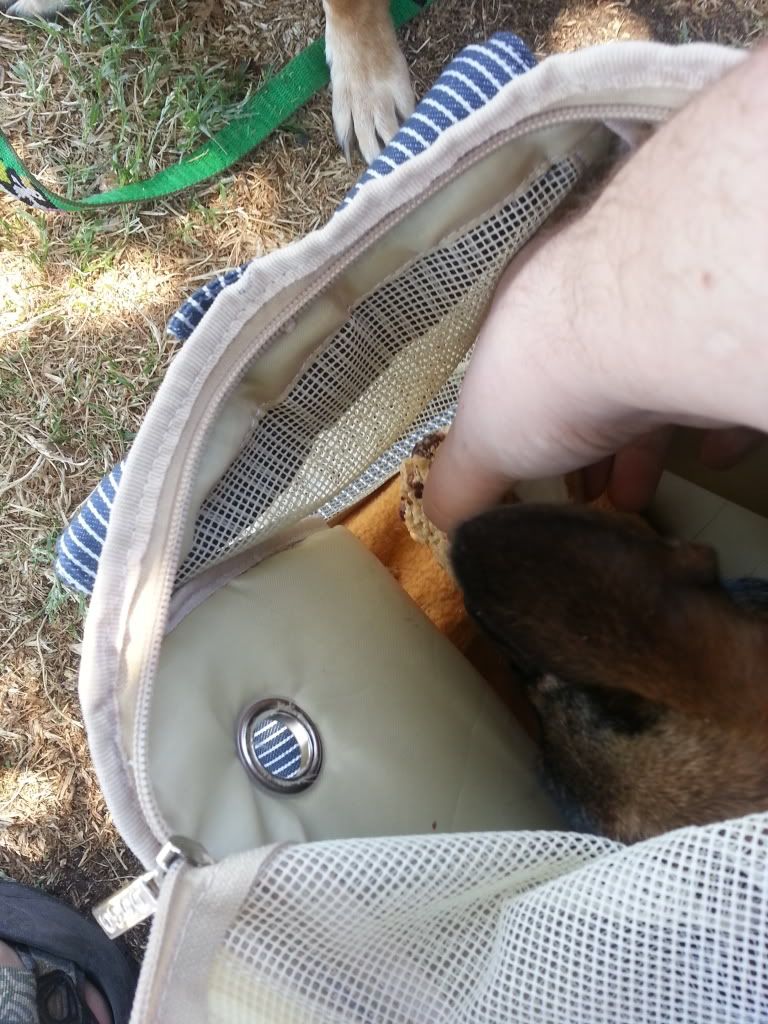 Here is another shot of the dogs outside the cabin-
Too many squirrels to get them to look at me. Sitting was quite the challenge really.
Big Bear was fun but I am glad to be back in town and staying put for a few weeks!