Our new baby has officially been named Ella! We've had a great day today! Ella has peed and pooped outside every time with no accidents. We went to our favorite pet store where we buy our Fromm. They are very big on nutrition and basically raising a dog on how must of us do. I'm friends with the manager there and Ella did so great with her! We sat on the floor and Ella went up her her and sat in her lap. She also went over to another lady who frequents the store and licked her hand. I think she's going to do great! We got her a thunder shirt and she wore in the whole time in the store. I really think that helped. We're going to use that for awhile until she gets less anxious. Also, for the first time since she's been home with us felt comfortable enough to play with Chloe! I was so happy and I caught it on video! So now time for some pictures and video!
Forgive how terrible my house looks! We have a loft at the top of the stairs that we haven't figured out what to do with yet. So now it's open space for the babies to play!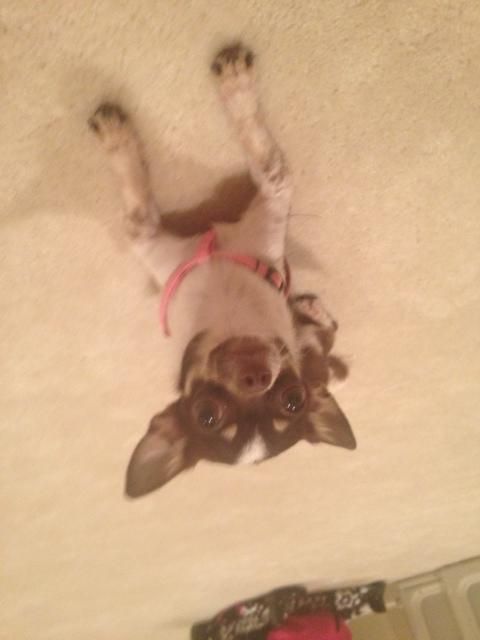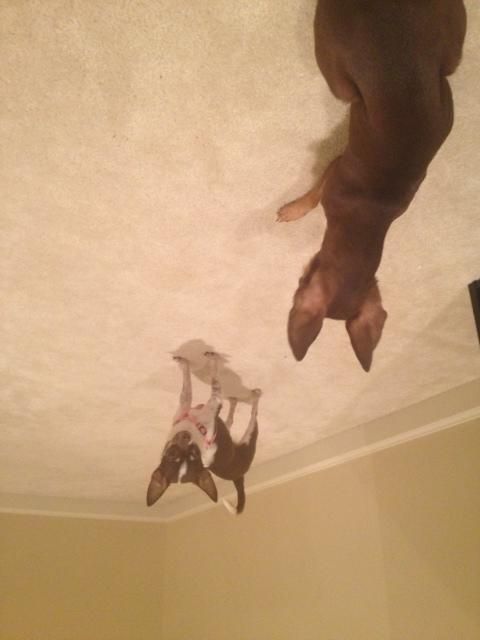 This is how she rode home from picking her up! haha I know she should be strapped in but they didn't give me a harness to bring her home in and I didn't think to bring one.