This was a gift to us. It's absolutely darling! I mentioned it in Jayda's thread. If anyone is looking for high end dog clothing that needs a smaller size, this brand is perfect. The only downside is if you have 4 pups, you'd go broke. Well, I should say, with my budget, I would.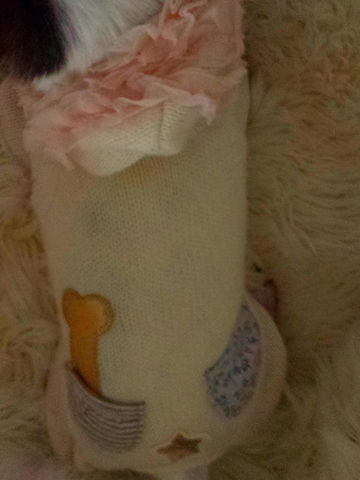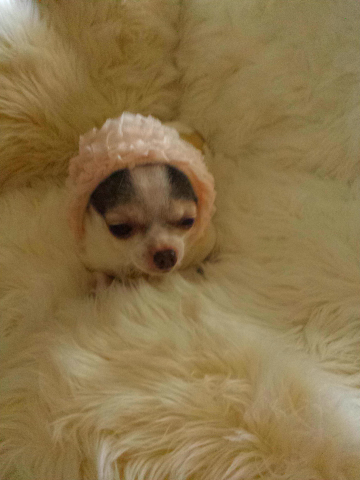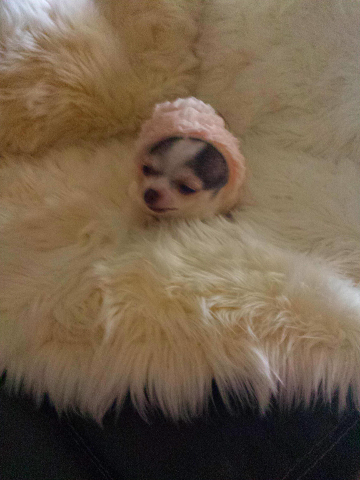 Picture time over mom. Time to roll out of this thing. Hehe
If you order this brand. Side note. The all in ones run small. Also, if you don't want it to shrink, hand wash, lay flat to dry.