Although I'm not generally a great fan of hot weather (if I were, I wouldn't live in Wales), I have to say that our walk this morning was pretty spectacular. I felt a bit guilty when we got home - little Mr Frodo was pretty pooped after being out in the sun for an hour and a half, and perhaps I shouldn't have taken him so far, but we did have fun. It's on mornings like this I realise how lucky I am to live here!
My beach - today it looked like the Carribean!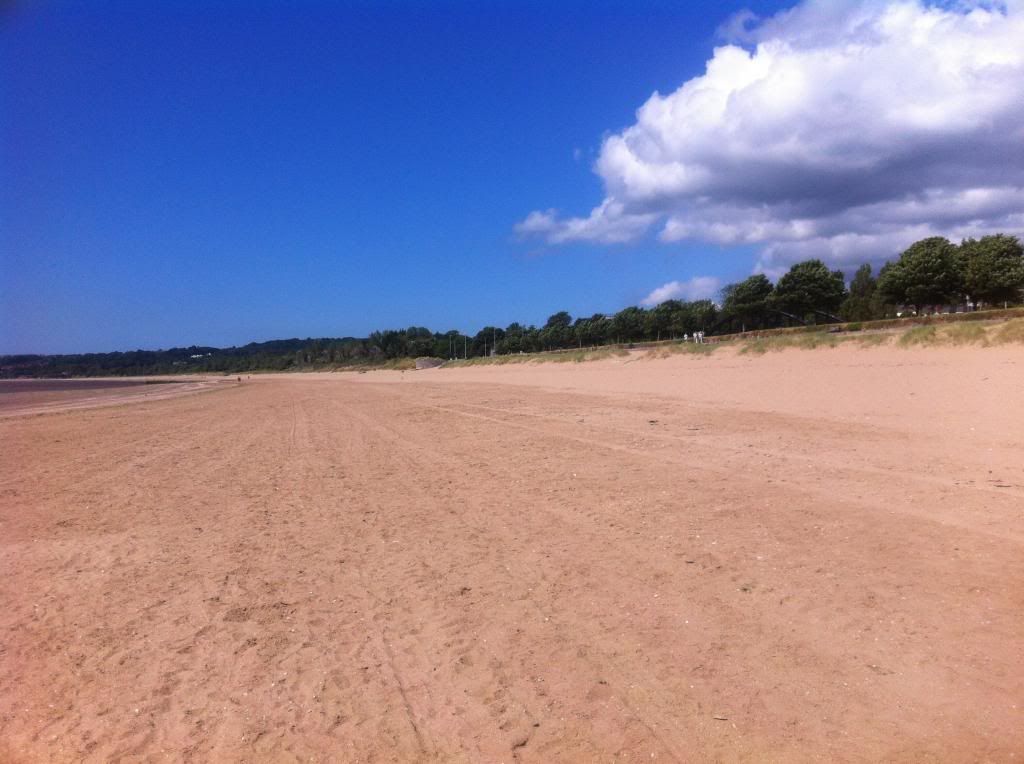 Mr F. contemplating the horizon...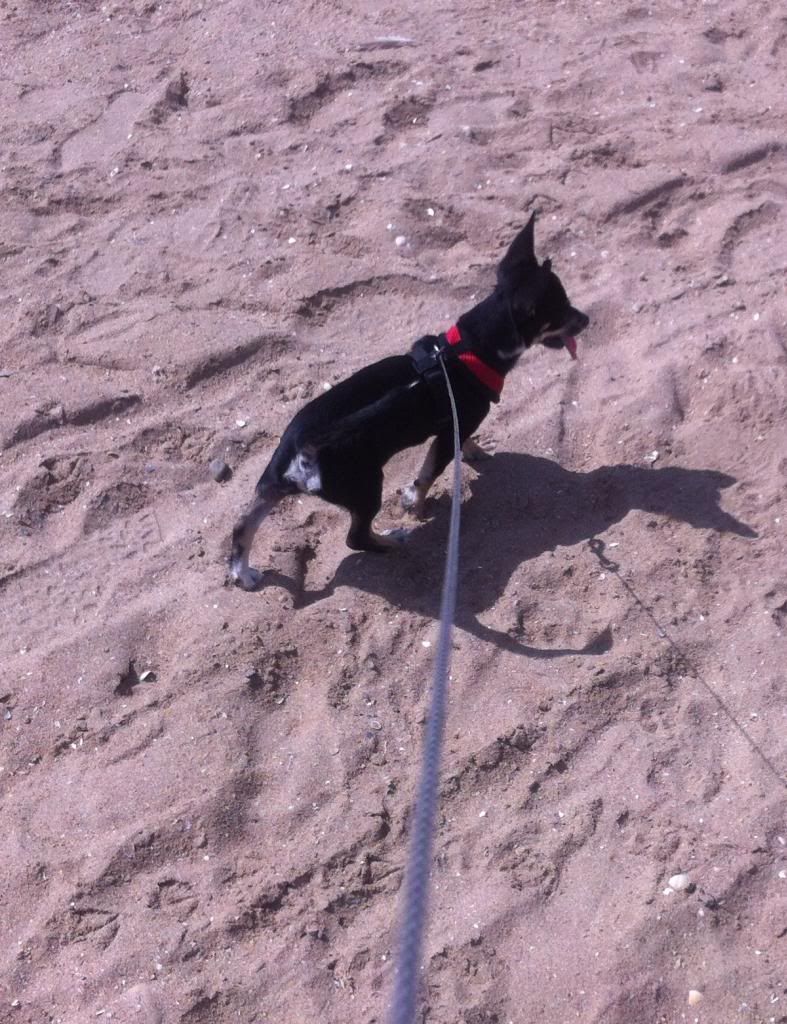 And back through the park.