I lost track of which beaches were which. Going to 5 different beaches in 2 days blew my mind. We did not take many pictures but I did manage to get a couple good ones. Thought I would share with you all
I loved this picture...It just looks peaceful.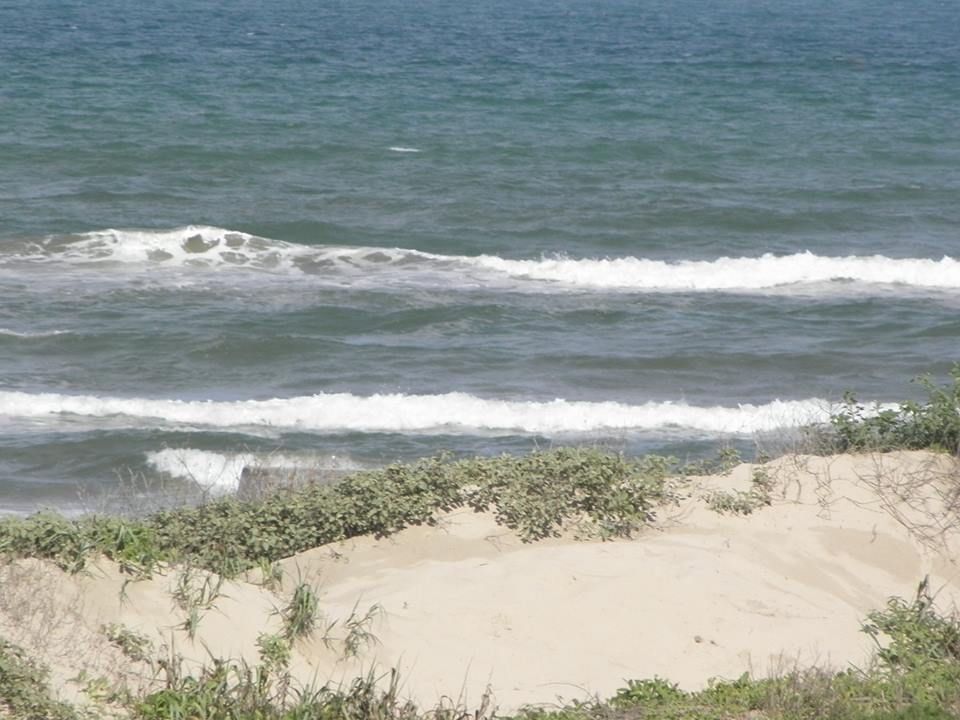 The waves were high and strong but we had a blast laughing at each other when the waves knocked us over. I gave up and just sat in the waves and still got knocked over.
This is a giant sand castle we stopped out. It is outside of a souvenir shop where we stopped to pick up some sea shells that were not all broken to pieces.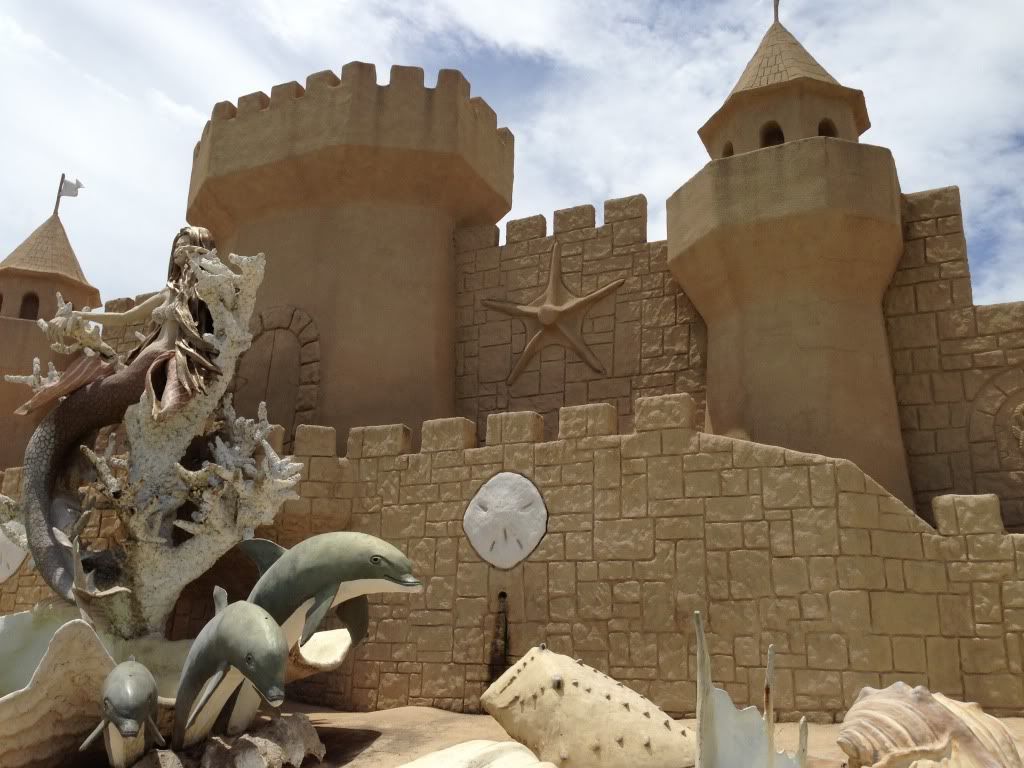 Another angle of the sand castle (I think this was in or around Corpus Christi but I could be wrong. Too many beaches in a very short time period I am confused which ones is which.
Hubby and I posing in front of the castle. A nice gentleman offered to take our picture for us so we could get pics together.
Me...in front of the sand castle. (Icky my hair is horrible and no makeup because I knew we were going to the beach.)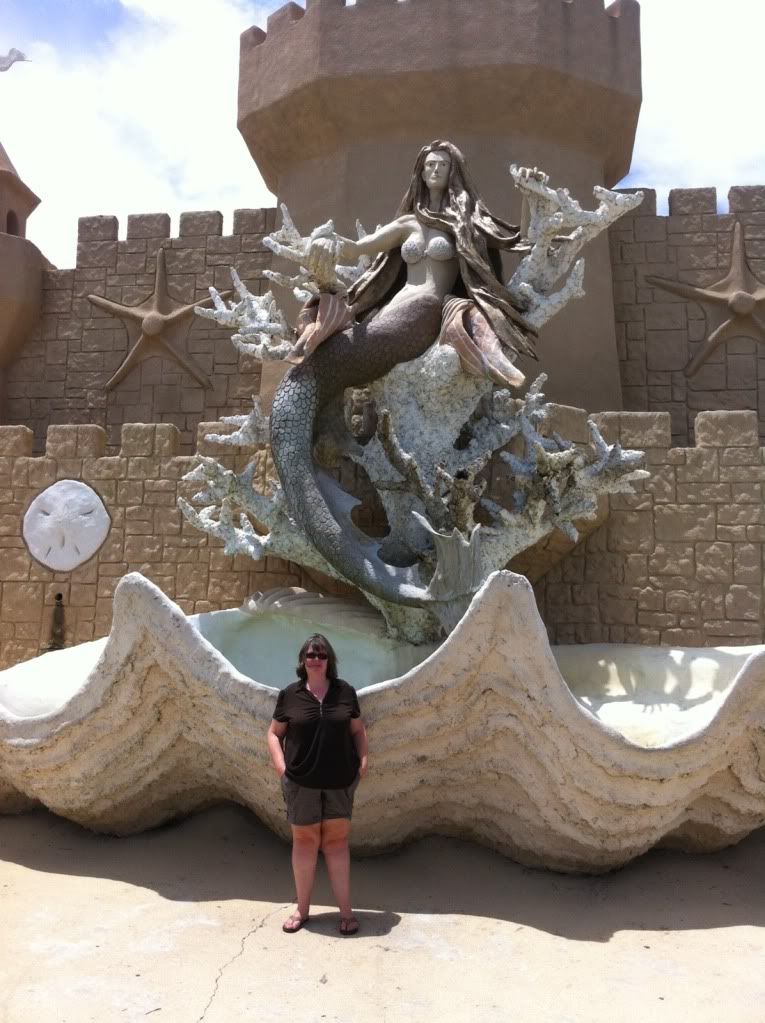 Shot from inside of our car as we are going through Houston. We did get to stop in The Woodlands for some shopping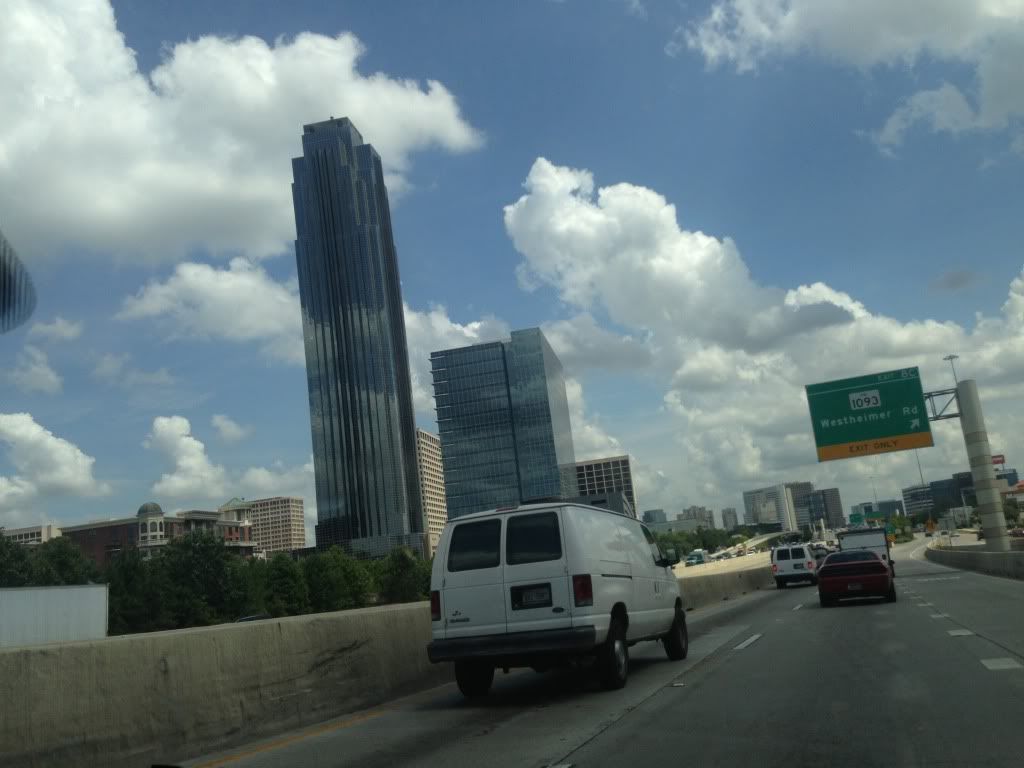 This is my lovey dovey Jaxx that wants nothing to do with me after we were gone almost 3 days. He is grateful for his new toys and loves his new Kong but he is giving us a major cold shoulder. I think he was spoiled and loved so much that he did not really get a chance to miss us. Now he is just trying to settle back into our routine. I am so grateful for our property manager for taking such great care of him.
Hubby and I went walking on the beach the first night because you could see the beach from our window. These are the beautiful flowers he picked for me and put in my hair. He is such a sweaty. There were probably 30 or more jellyfish washed up on the beach. I tried to get hubby to put them back in the ocean because I was afraid they were dying. Unfortunately, he had been stung by a jelly last year and refused to even touch them and wouldn't let me get near them to help because of the way I am allergic to everything he was afraid I would be allergic to a jellyfish sting. The flowers were beautiful though
He is so sweet!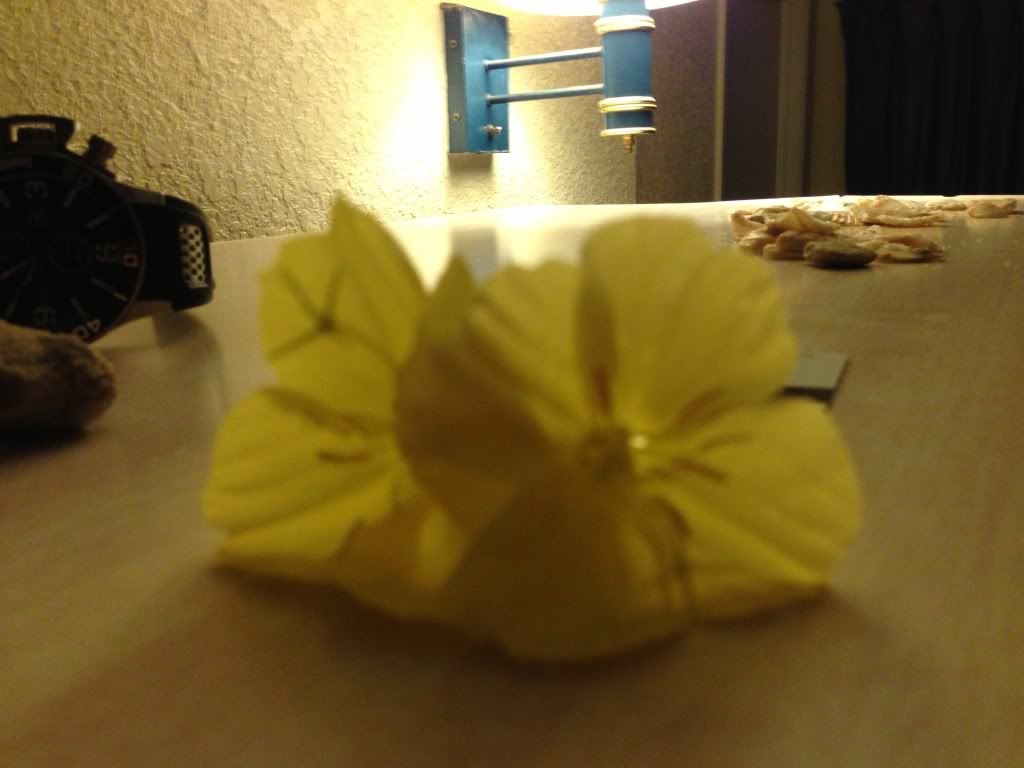 We had a great time but I am so tired of being in a car that I do not think I am leaving our apartment complex area this week except to get groceries.