I managed to snap a few pics of my babies together to show how they compare in size. Ares is not yet 4 months and Bandit will be 2 years at the end of August.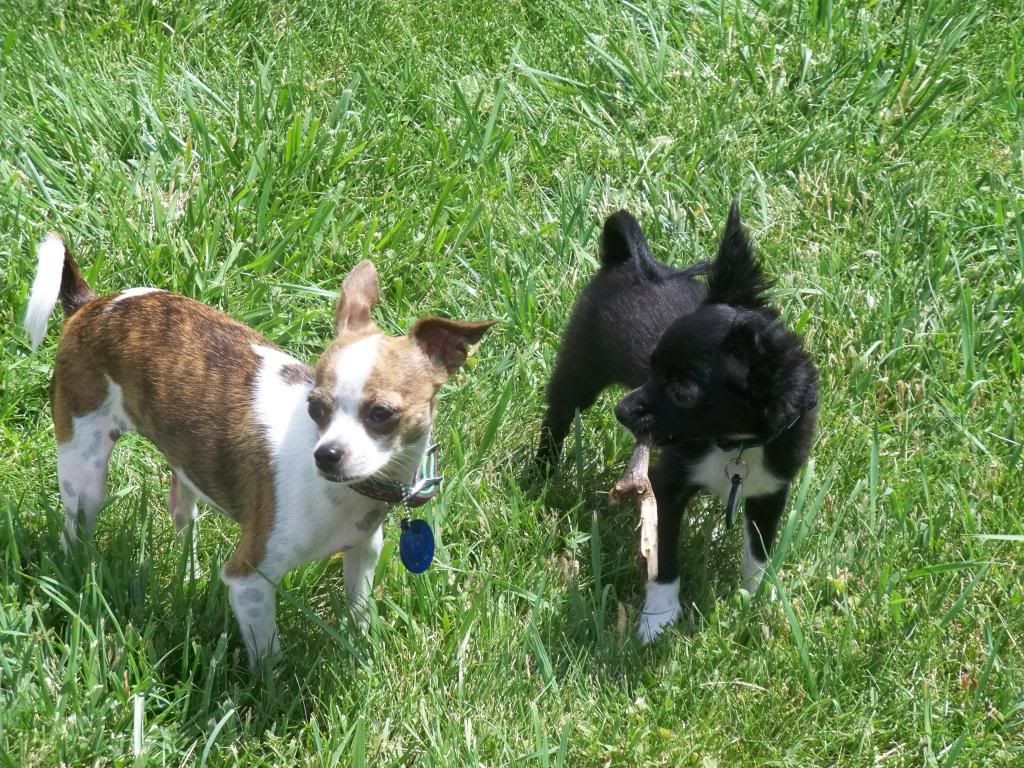 And just fun in the heat
In the shade with Baby Girl - my niece's dog. She is a rescue from a local shelter.