Since I've been working most of time this summer and haven't actually been able to spend a lot of time with Mia. So yesterday we went to a small pet shop and got her a bully stick, her ducky treats, and a small bag of orijen dog food for her to try. She's on fromm right now but i figured i would try it to see which she likes best since it takes her about 6 weeks to empty a small bag of fromm the extra cost won't hurt the wallet to bad. Well let's just say she attempts to throw her fromm away now. Then today we decided that she needed a good professional bath and pampering. We took her shopping at petsmart then had them give her a nice bath. They spoiled her. She was played with and loved by everyone that was in the grooming area. She loved the attention for once. I decided that I would get her a new collar since she was such a good girl. This was such a fun day for her.
This is her enjoying her bully stick yesterday after she discovered that she wasn't going to get anymore of the good food...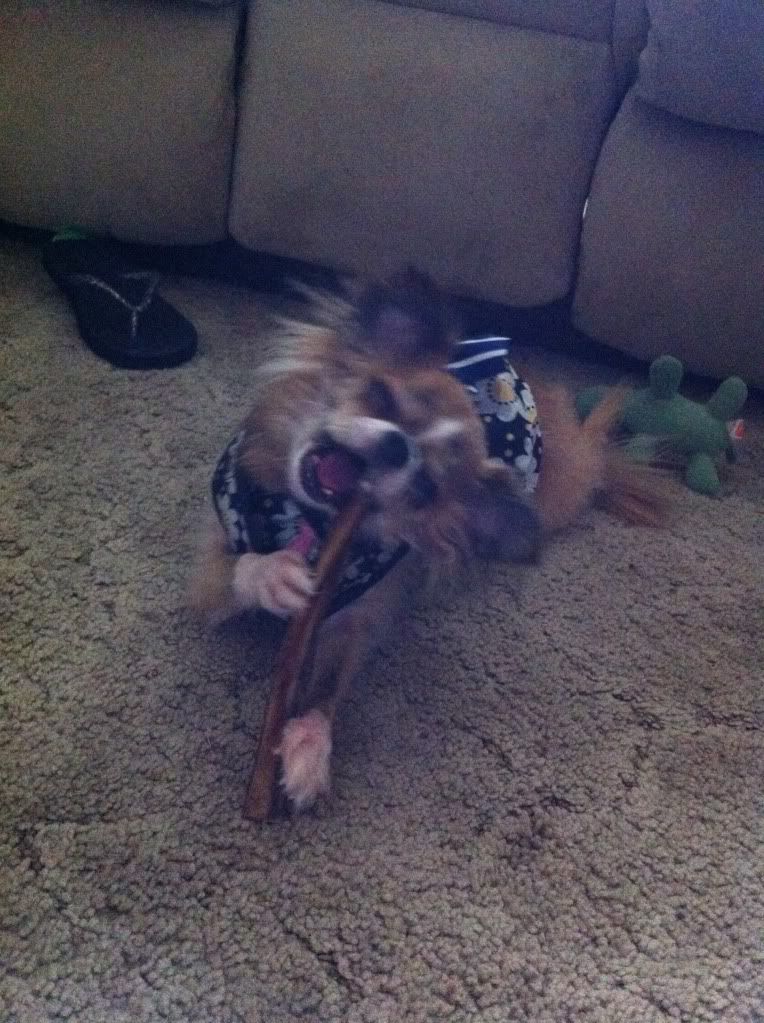 This is her this morning as so as she got up...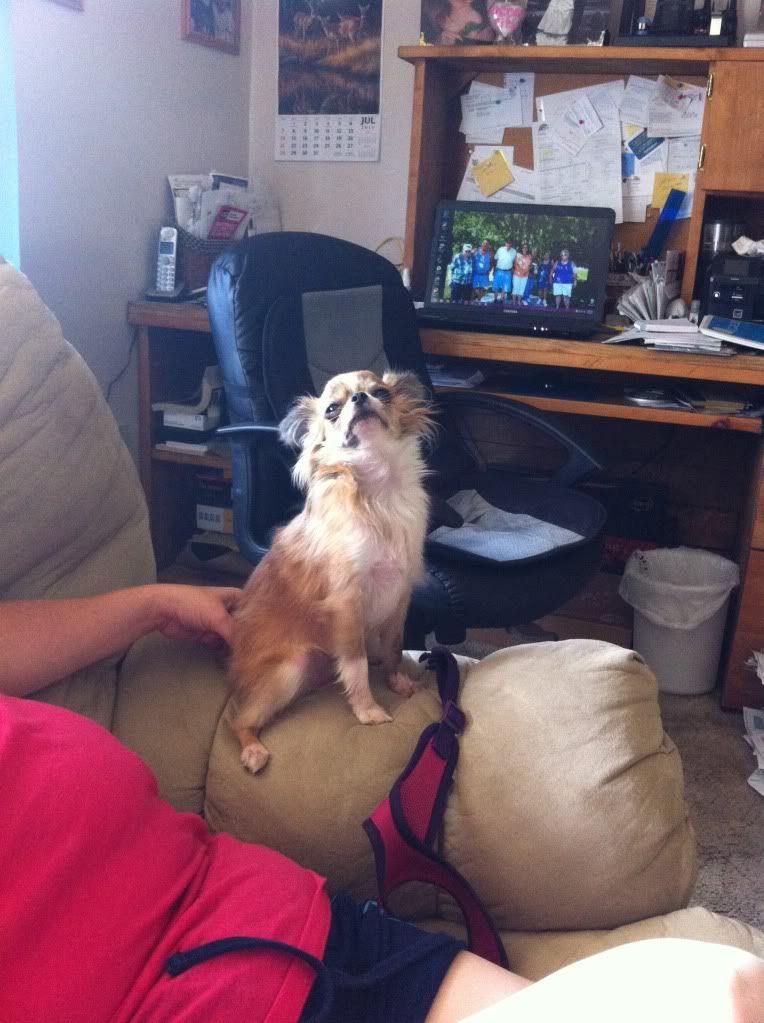 This is her with her pretty new collar with removable flower ( it keeps moving every time she shakes though.)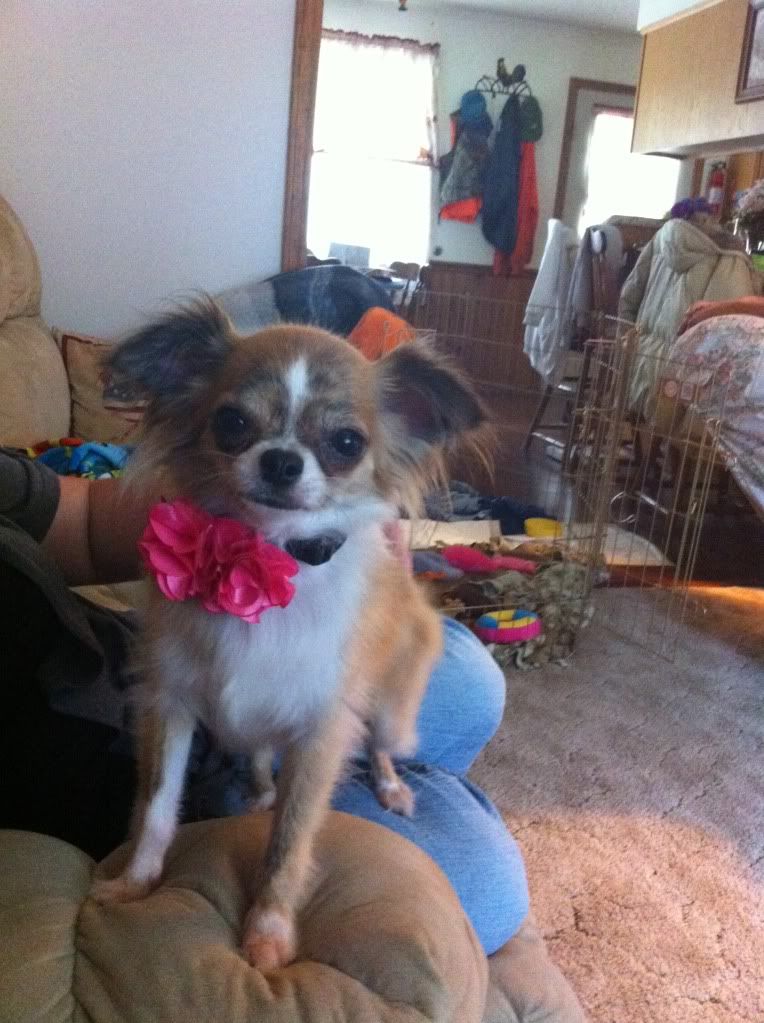 Sent from
Petguide.com Free App