The Susan Lanci harness is too big.
I've only tried it on Gia, though, and Lexie's chest is a tad bigger. They are built different too. So I'm crossing my fingers that it fits Lex.
I will try it on her after she wakes up.
Here are some pics. Too big, but it's beautiful! They are so lightweight. I really like this harness! My favorite so far!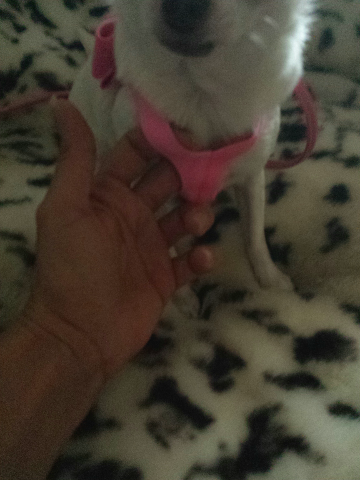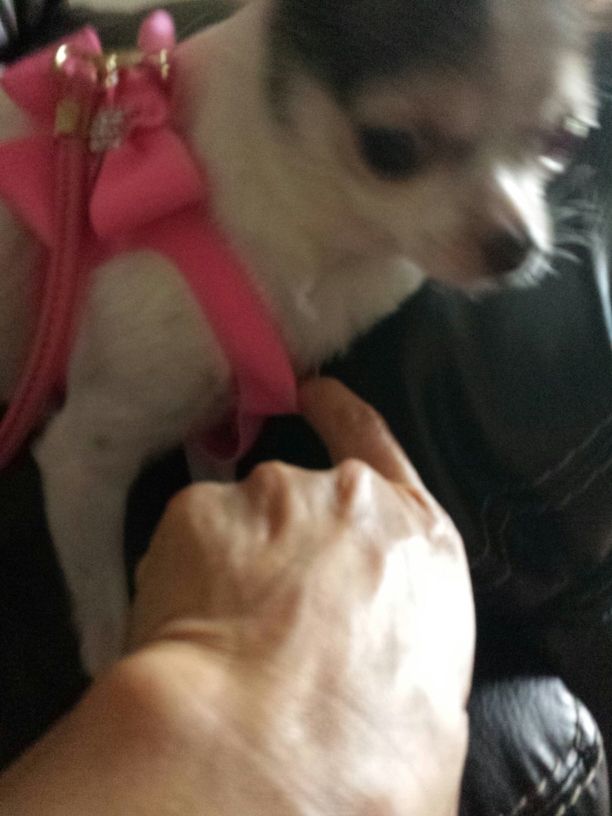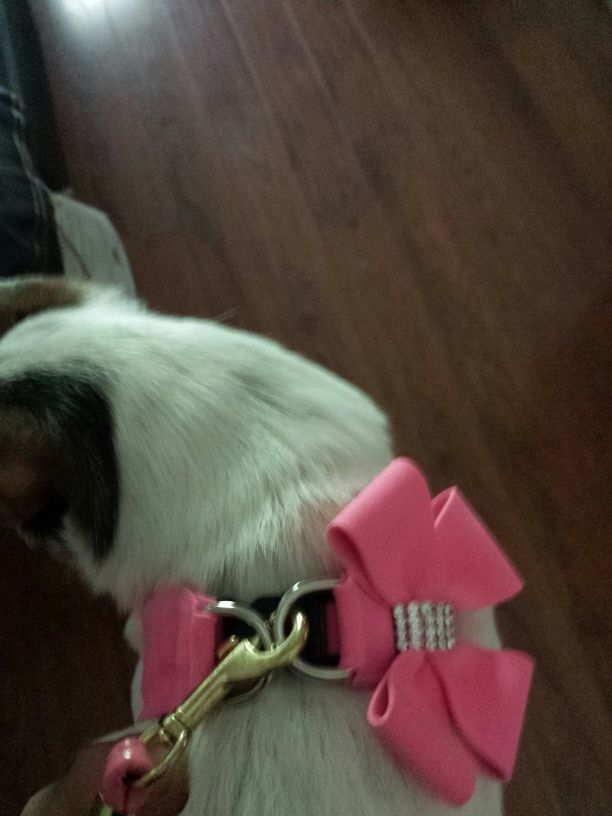 I know someone, or a few were looking for a better size for their Chi in this harness. Here is the chest measurements. It should fit up to a 10 inch chest.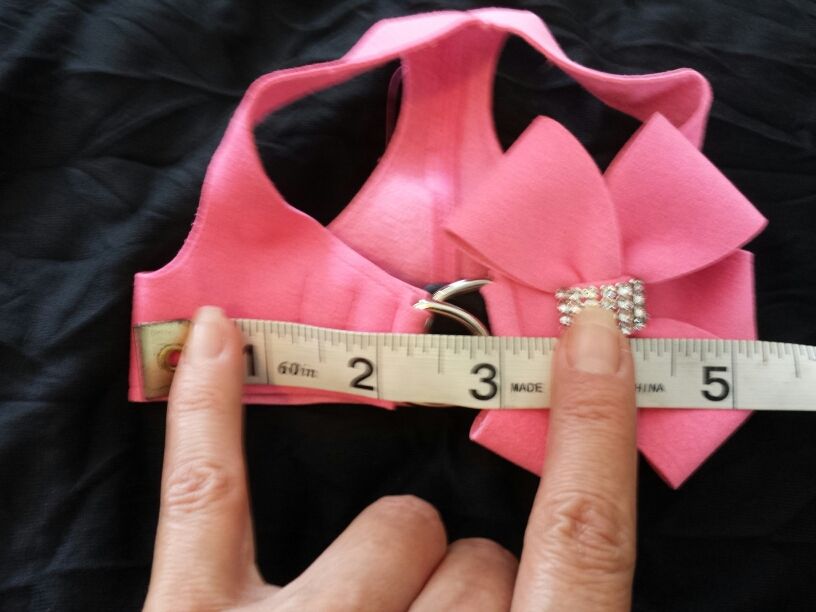 I'm guessing this material stretches with use?