Today we had our first community street market, selling arts and crafts, whole foods, plants, books, etc. It was a wonderful event, and it reminds me how lucky I am to live here. Frodo had a good time too - it was one of the rare times I have carried him in his bag. In fact, rather than struggling to be put down, he obviously enjoyed his vantage point, and got a huge amount of fuss from passersby.
Just for fun, here are some pics:
Frodo chillin', and enjoying the attention.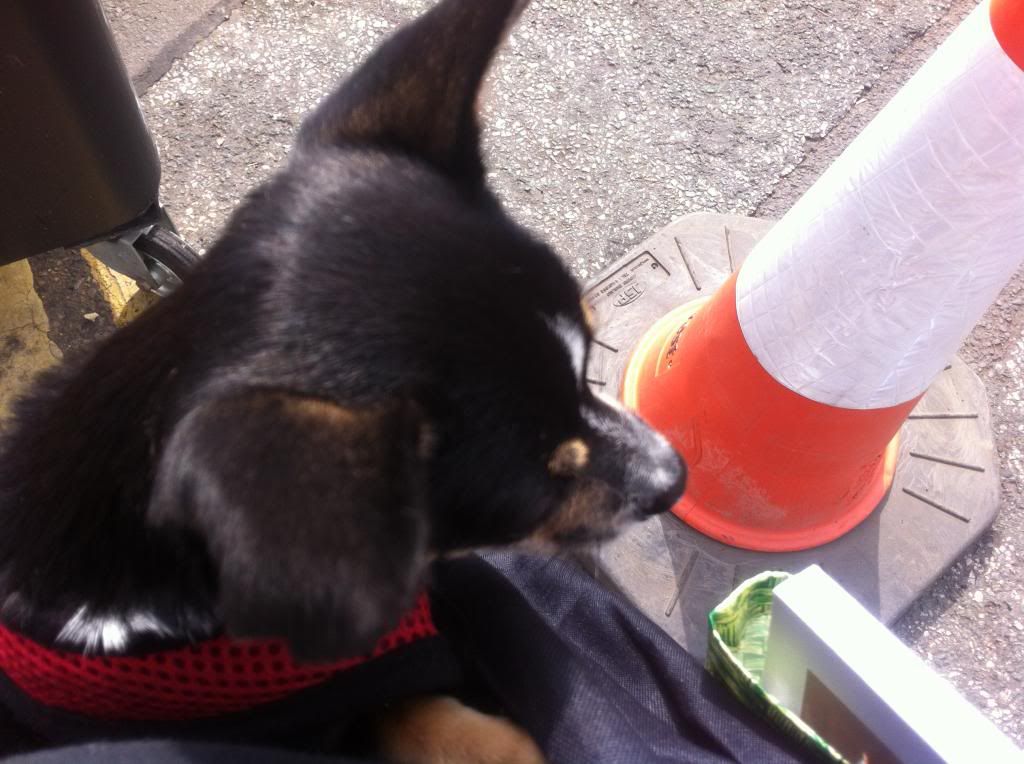 Some random street scenes: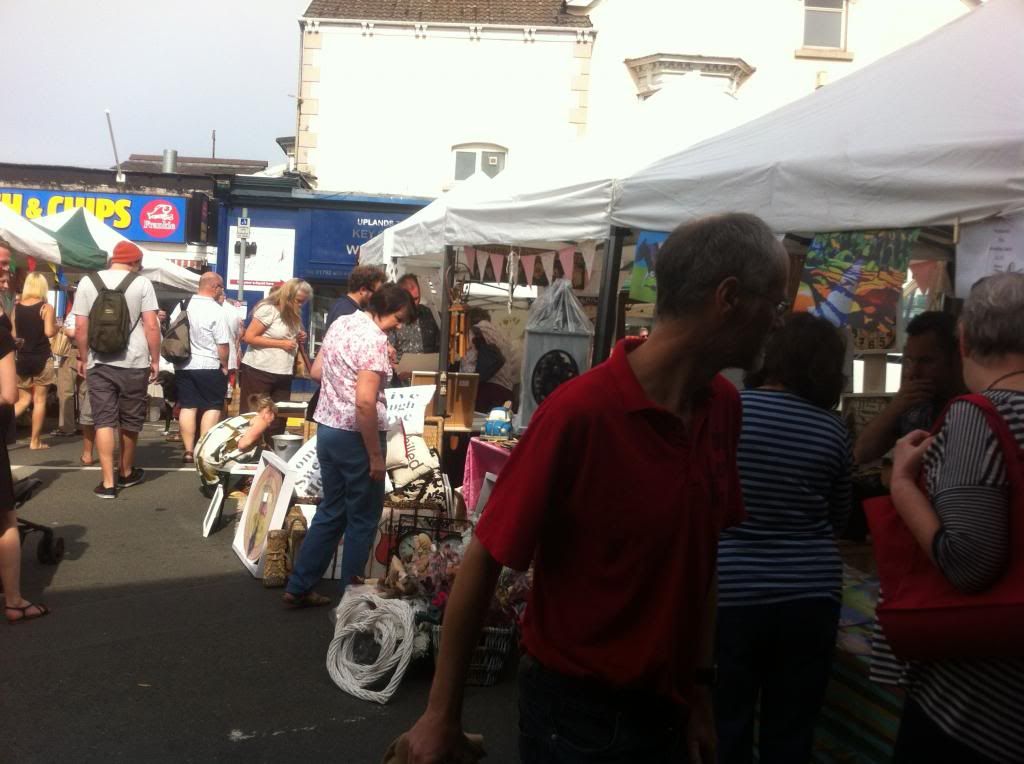 American members might disagree with this!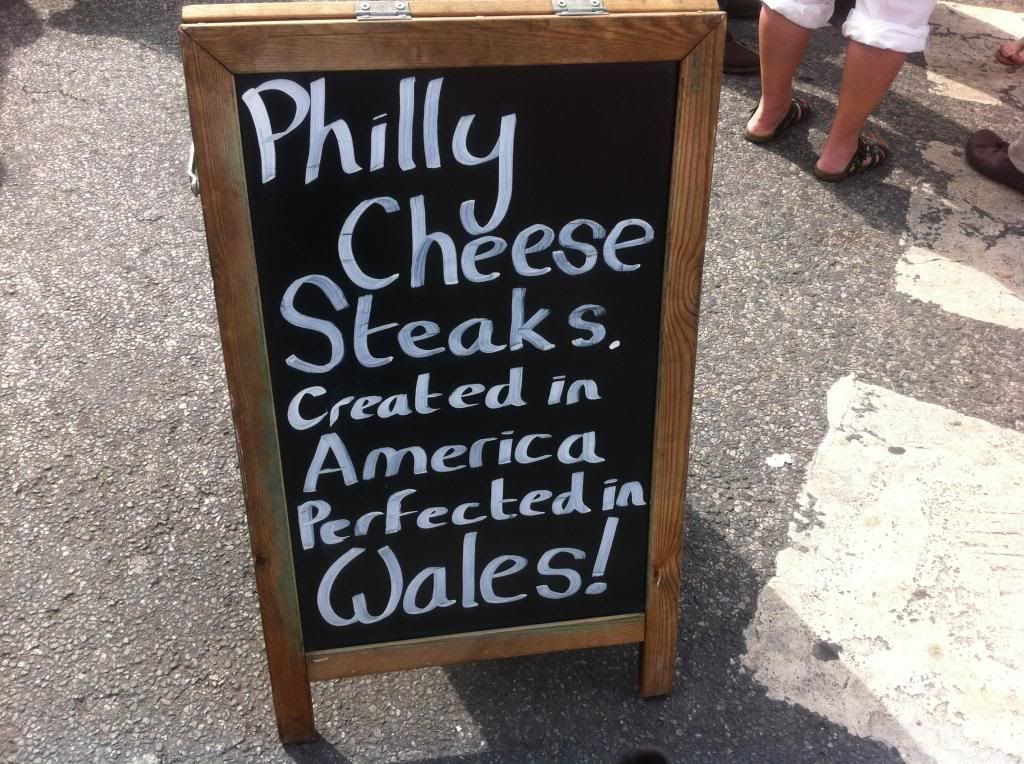 I hope that you and your dogs are having a wonderful weekend, wherever you are.