Jaxx stole a bully stick from our neighbors dog today and they insisted that he needed to keep it. It is bigger than we normally buy Jaxx but hubby is going to cut it in half for me.
I walked into the bedroom and Jaxx was asleep hanging half in and half out of his bed wrapped up in his blanket with his nose on the bully stick.
Zzzzz...bully sticks...zzzZZZZZZ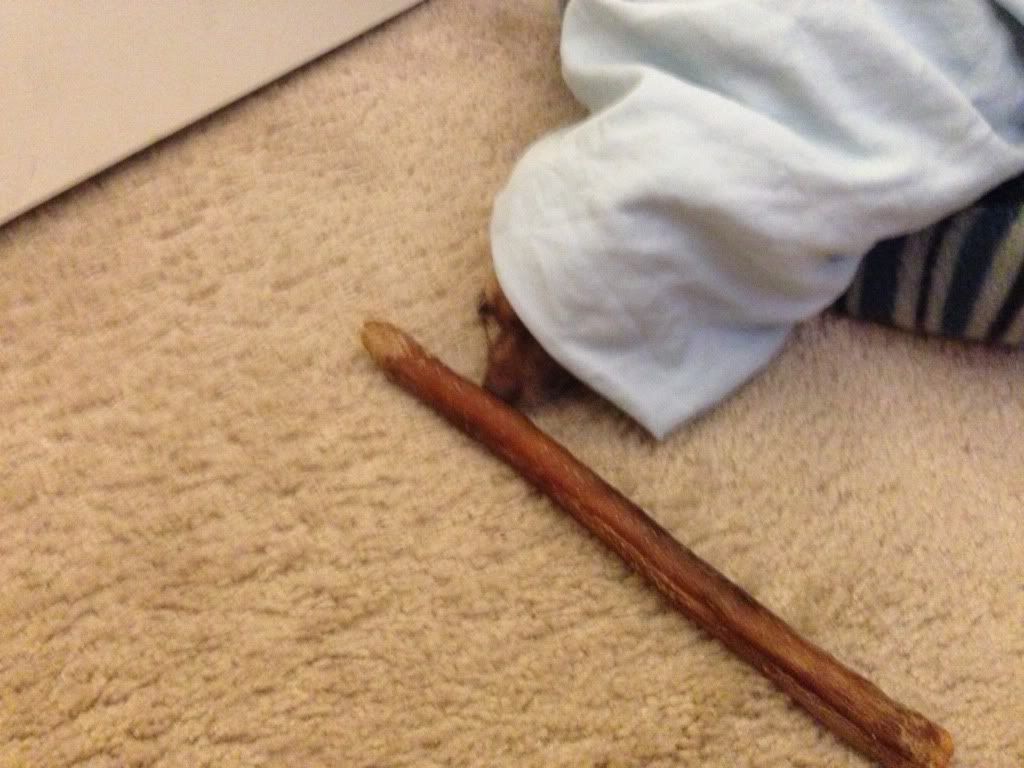 I heard you....step away from the bully stick!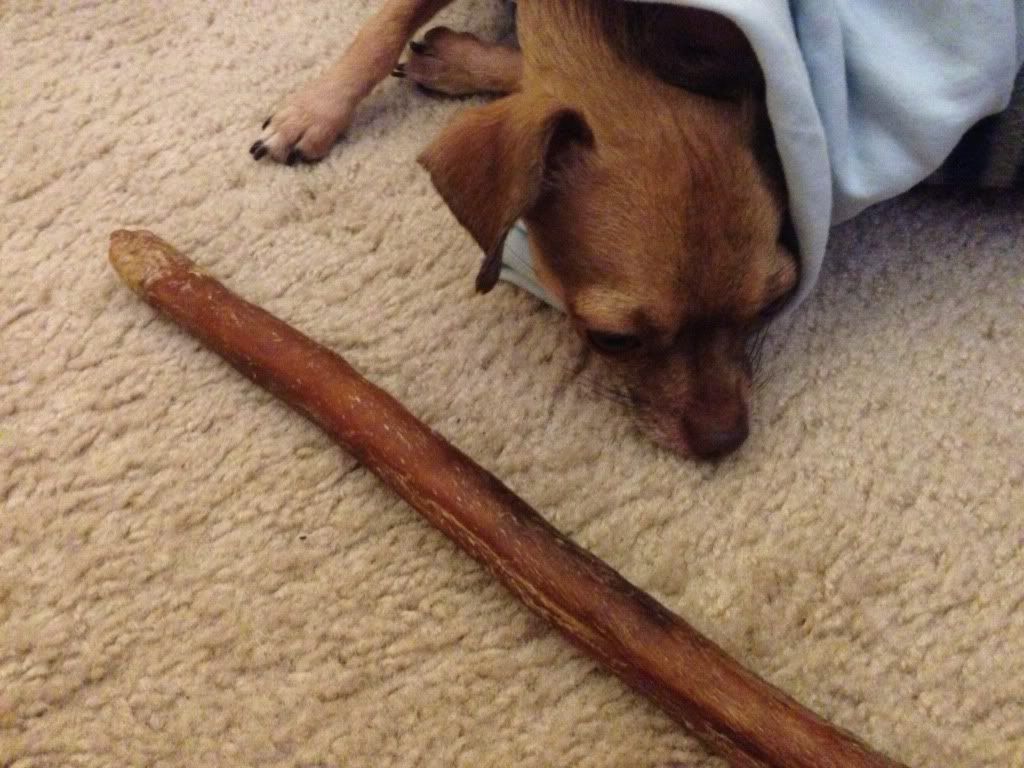 Excuse me? Did you try to take my bully stick while I was sleeping and dreaming nice bully stick dreams?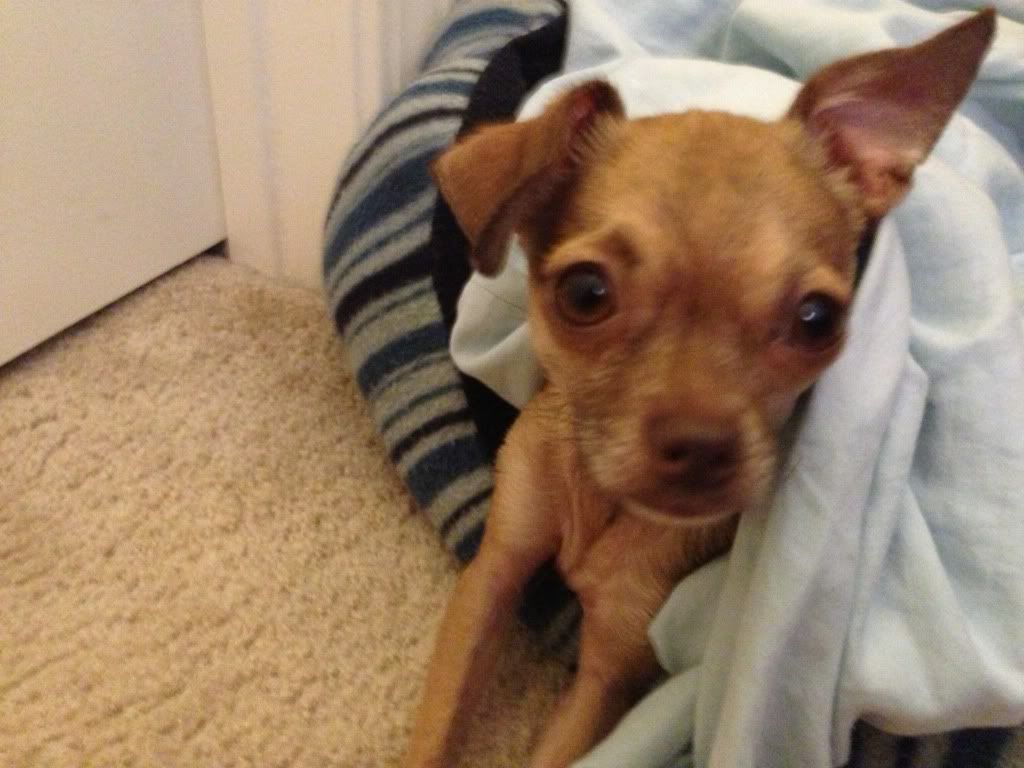 Icky random picture....Scorpion that was crawling across our carpet last night..