Thank you so much, Lady and Prince! The collar is beautiful! It looks SO cute on Jade! You guys were so sweet to think of little Jade! We can't thank you enough!
Lots of love sent from The Wee's and I! xxx
It's so itty bitty! Definitely a collar to recommend to those with puppies looking for itsy bitsy collars.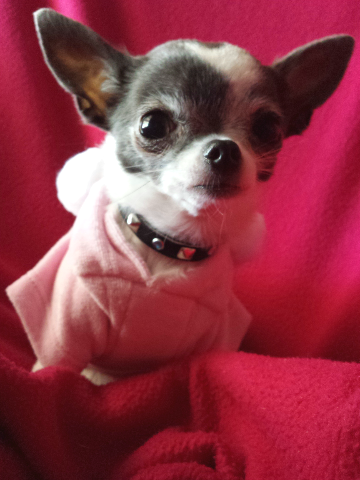 I can't get over how teeny it is.
Jadey says: Thank you my dear hubby. I wubz you whole whole bunches!!!