Well we went to see her and she was perfect.
The breeder got confused with her age originally told us she was 14 1/2 weeks old but when she checked she was actually born march 19 making her 21 weeks on tues if o calculated correctly.
We get her nexr tues after we get back from vacation.
Heres some.pics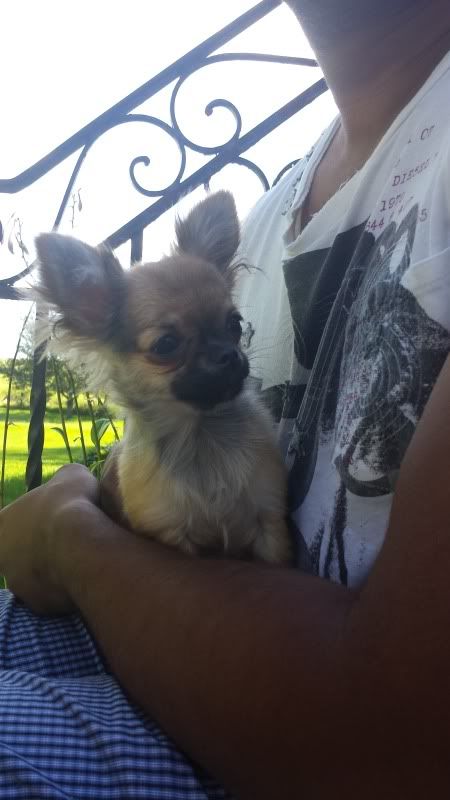 no names yet open.to suggestions I like girly girl cutesy names rather than human names hence Baby-Love and my male I have is named Ninja anything thatll ring with that lol