My mom and sister are going to Florida to visit my grandma. They took Rocky but Lilly is staying with me and Toby. Lets just say Toby is VERY excited about it. Here's the first pictures, more to come over the next week I'm sure. Sheets on the bed to protect against Lilly's lab shedding level.
Lilly ran straight for the bed and made herself at home!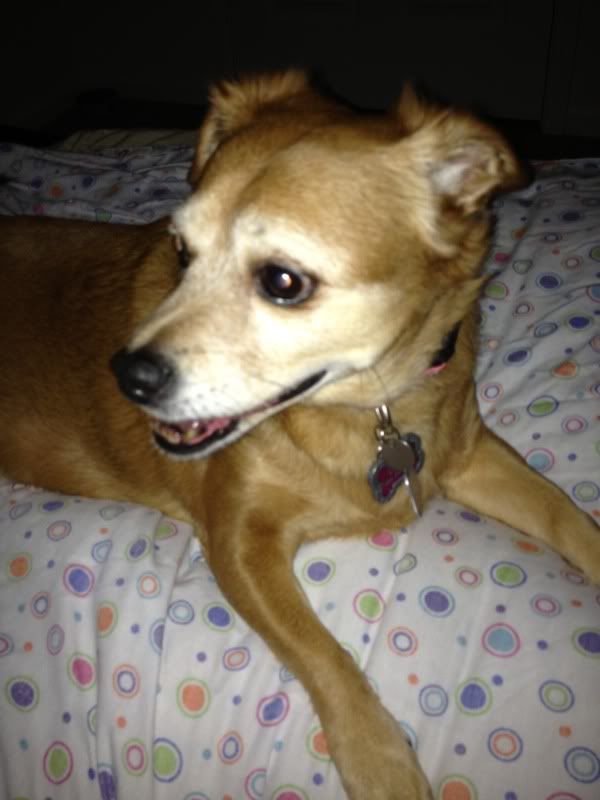 "Lilly's here! Omg Lilly lets play all da time!"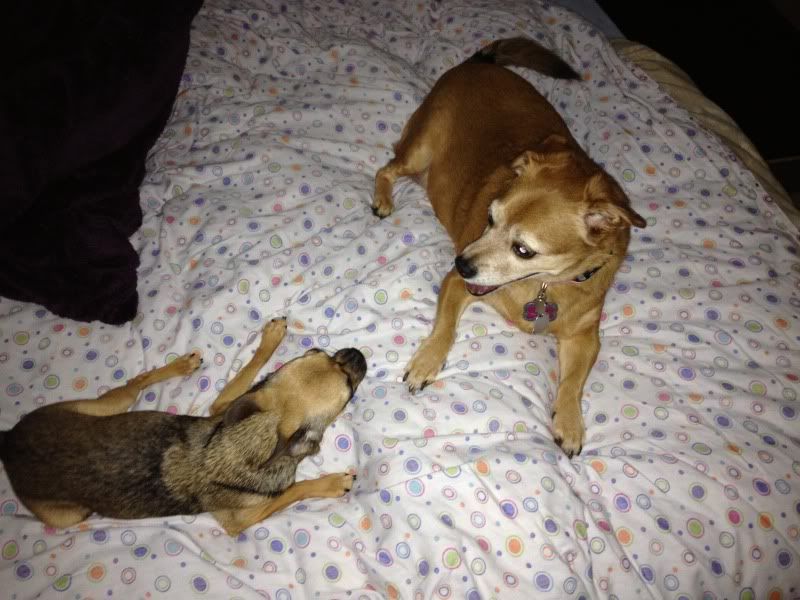 "Lilly tinks I'm sweeping like her, but I stalking her!"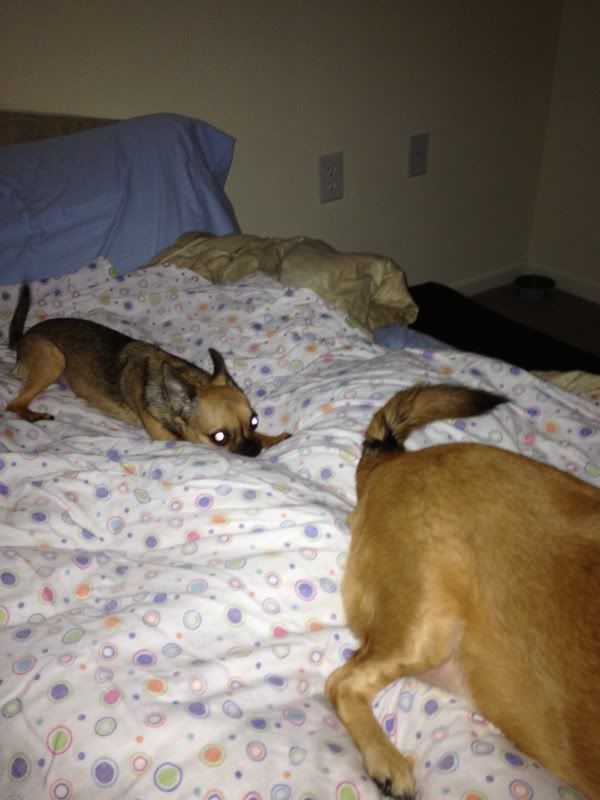 Sent from
Petguide.com App