Hiyas Toby and Aunt Ashley, Mommy and I went to the mailbox today and as soon as she took this envelope out of the mailbox I knew it was for me!! Mommy kept telling me to settle down but I was sooooo excited! I tried to eat the envelope but Mommy said no (she is being a meany.)
When Mommy opened up the envelope I saw that it was my favorite thing! Clothes!!
I was so excited that Mommy had problems taking pictures but I wanted to share with you so Toby could see his clothes.
Thank you so much Toby for sharing your clothes that got too small with me.
P.S. I am sorry that your mommy is making you brush your teeth more...
Do I look adorable?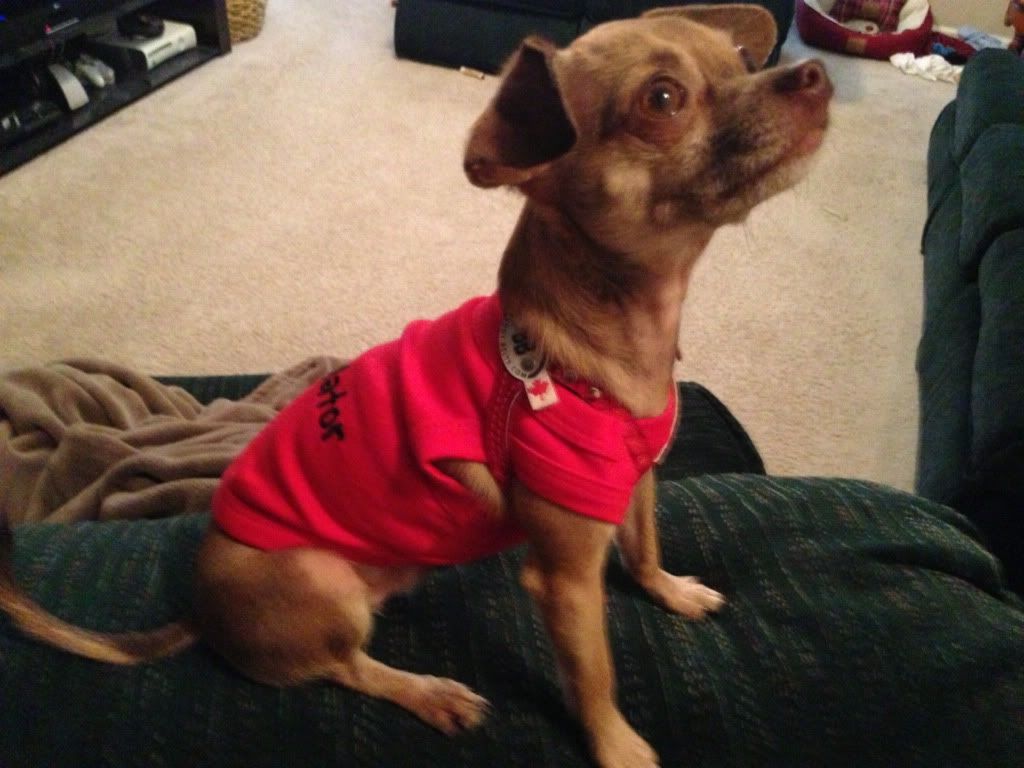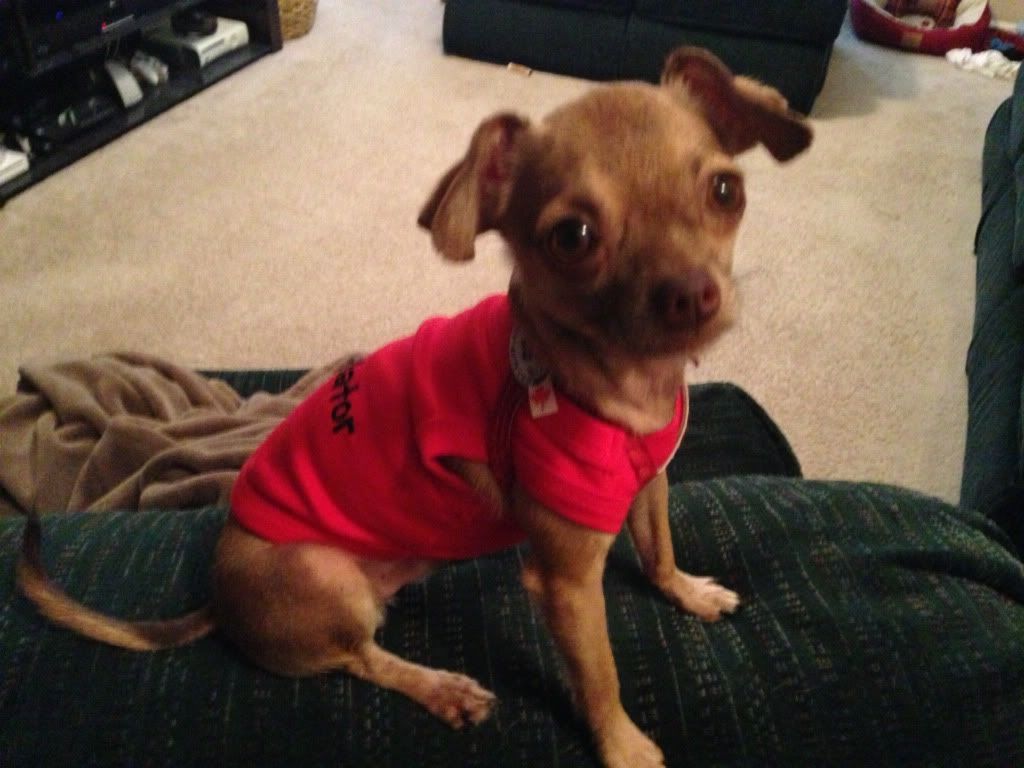 I love this shirt!!
I am done with the pictures now!