My son just moved up to the property to help me set up my rescue since my daughter and her bf left me and the special girls here after 2 1/2 weeks. I've done a lot of the work myself in the past 4 months, but some things I really needed two people to do. So, once he arrived and got settled in his cute cabin, we finally got a chihuahua proof fence up around the 5th wheel and RV. Now I don't have to lock them up in the shed enclosure when I go to town.
The back yard is shaping up nicely. Still have some things to clean up and move. I wanted to plant grass and flowers but it's too late in the season.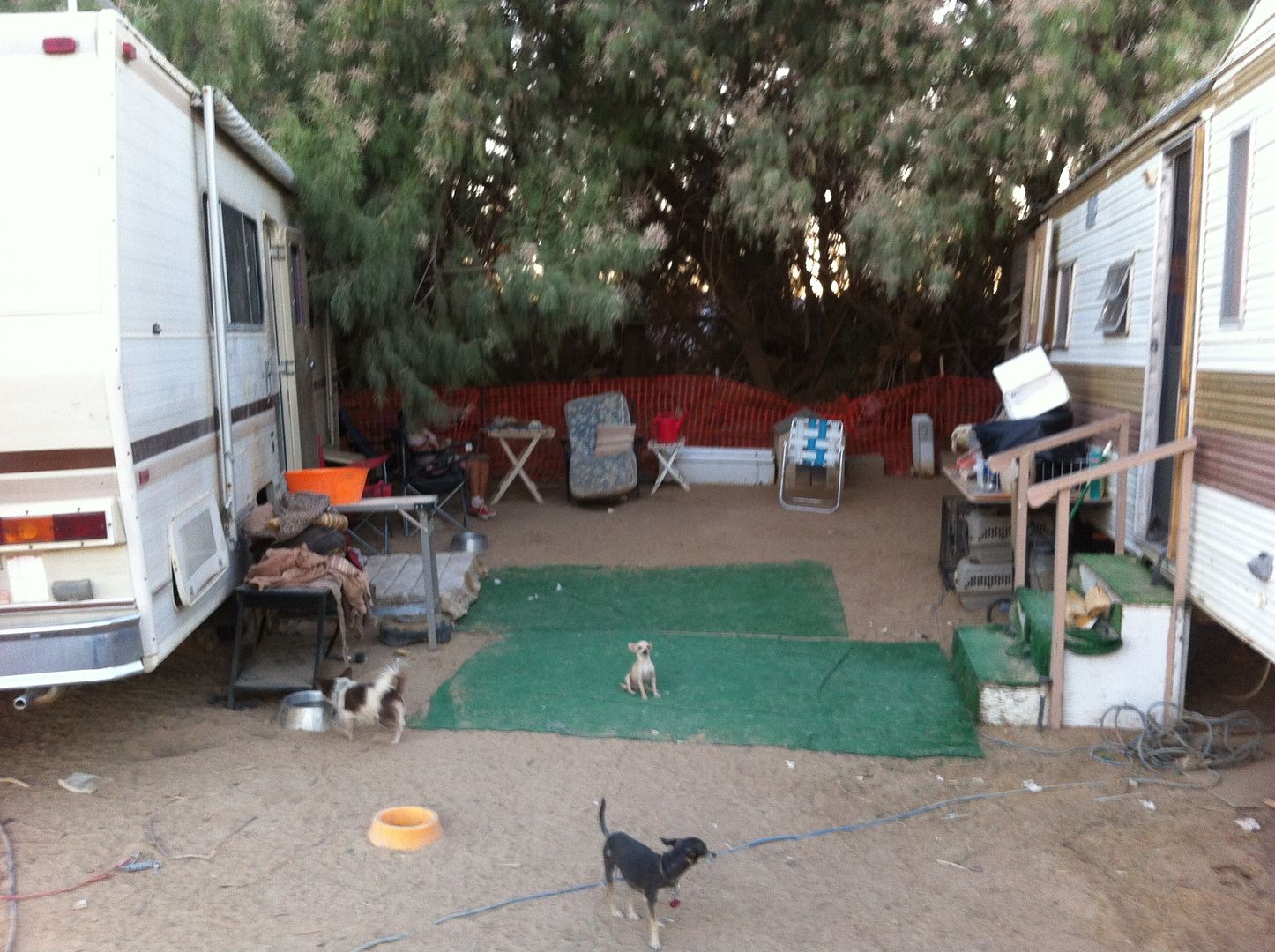 My son petting Lexxi. We need new wire on that side, my neighbor gave us the fence, but it has many holes in it. We had to block them with boards for now. I will replace it as soon as I can.
On the other side, the fence is in much better condition. In the background, the brown building is my son's cabin and the blue shed and fence I used for the dogs when I went to town.
Reggie still looking for a way out...
Sent from
Petguide.com Free App