Hi I'm Carl and I'm gonna show you a few pictures of me playing.
Here's my new Petstages toy. I really like chewing on the tabs.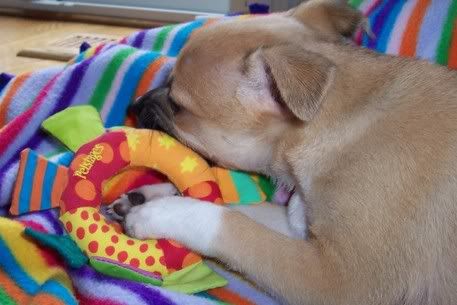 And this here is a picture of me chewing on my Nylabone.
I was playing with my feet in this picture. I look like a lunatic!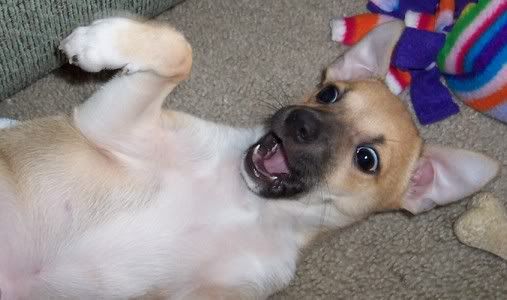 This picture is kind of embarrassing. I was scratching and mommy snapped the photo.
Here I was holding my bone while I was watching TV with mommy. TLC was on.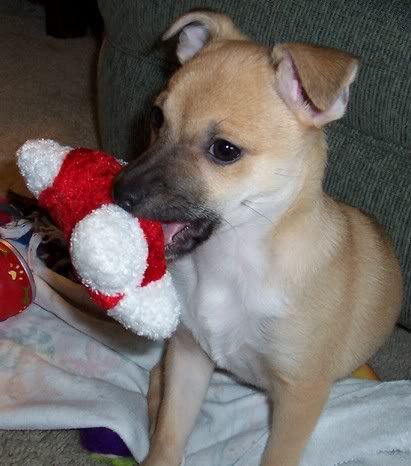 And this is me in my bed that mommy got me from Target. See my hot dog in the corner?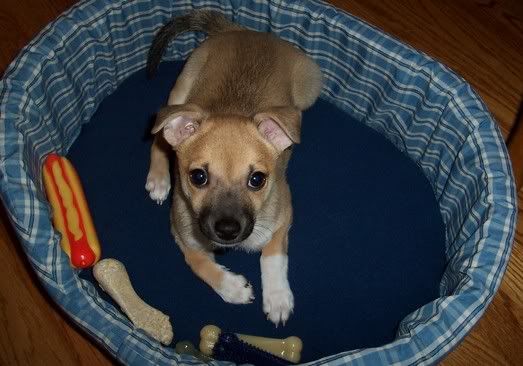 I'll be 11 weeks old tomorrow!!