Here are some pictures of little Rylie in action. She is eating a little piece of a Nutro dog biscuit and Maddie is trying to steal it from her (he is such a pig- he just finished his own)...
Please stay away from my cookie; I'll only ask you once nicely.
Wow, this cookie is big.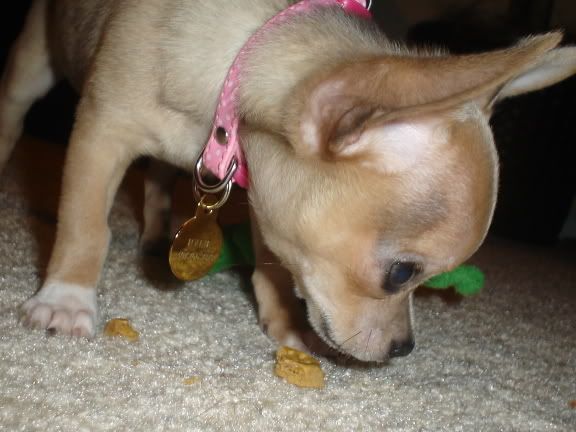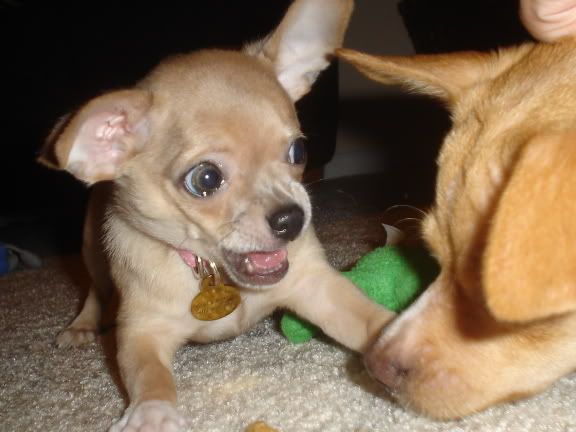 I warned you about taking my cookie!