It's GORGEOUS!
I really really had hoped that the size 1 would fit my girls.
It's even too big for Chancey Bear. But I had fun with dress up, nonetheless.
I'm a boy, Mama! Get dis ting off me!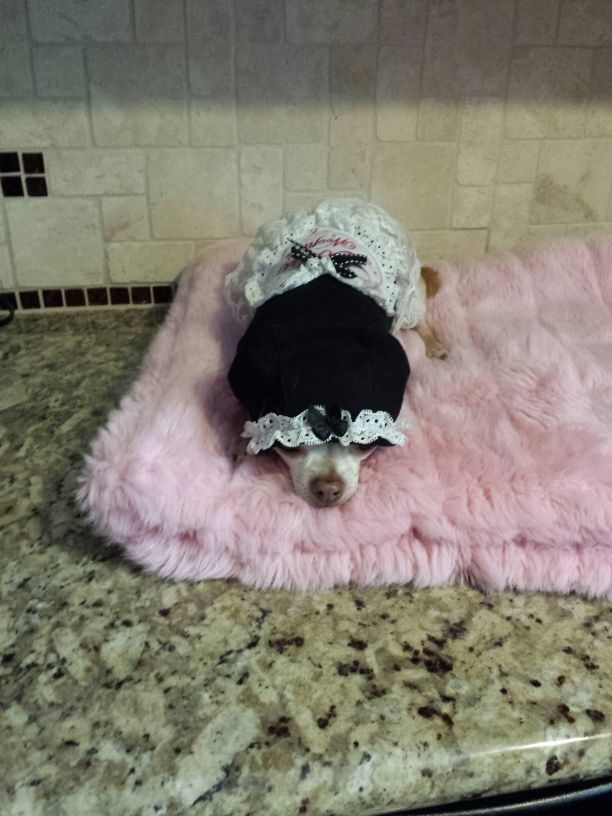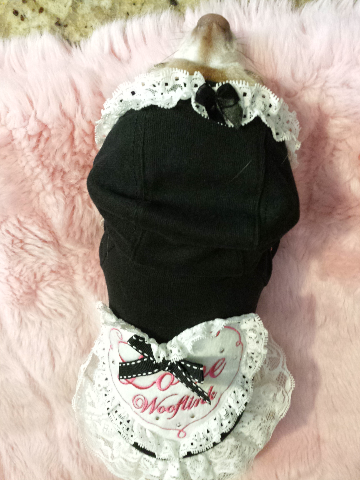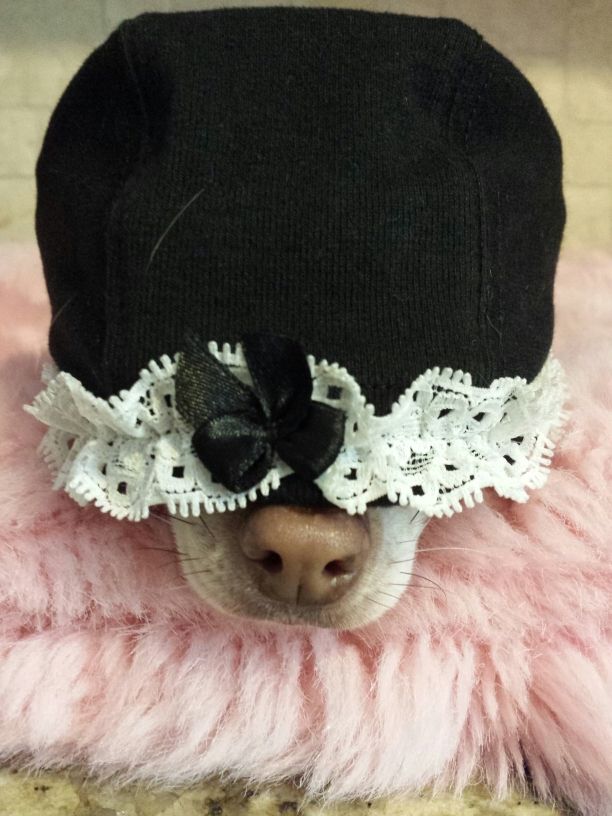 WAY too big for Gia and Lex.
I can roll wight out of dis ting, tank goodness!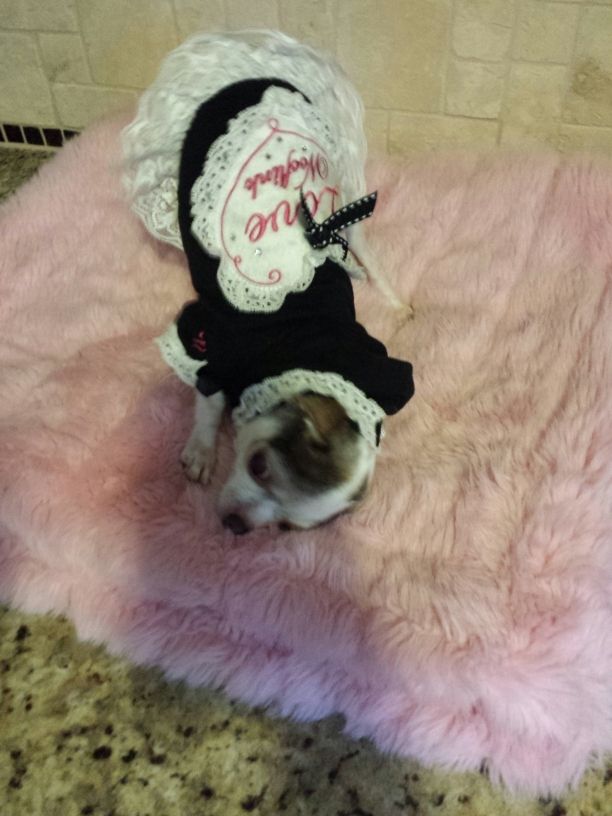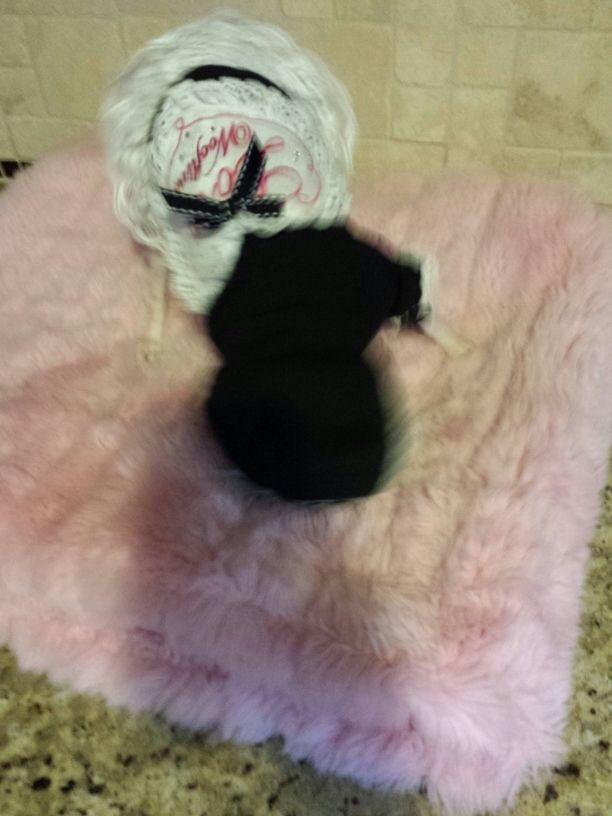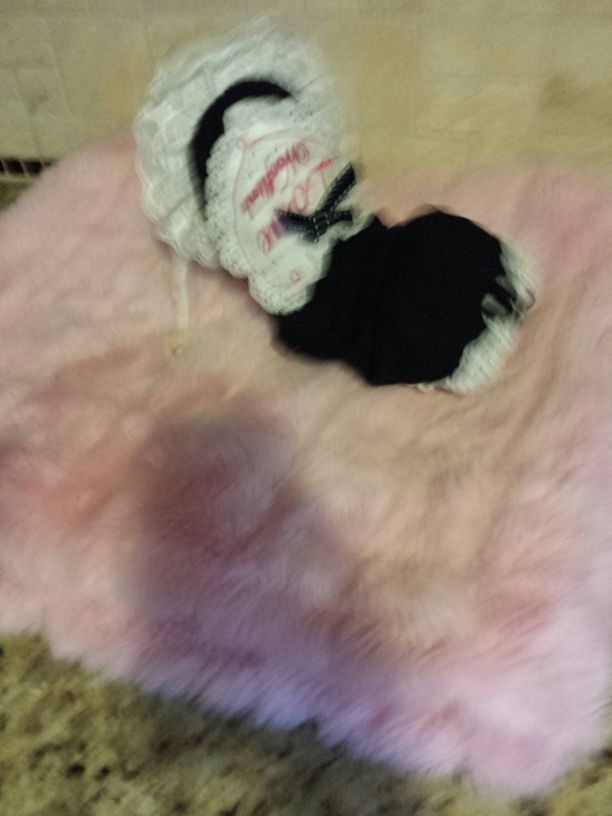 K'z, I be still for one pictuwe.
Oh well, I tried. I wouldn't have been satisfied until I did.
Cute one of Jade. The hood alone would make a whole outfit for her.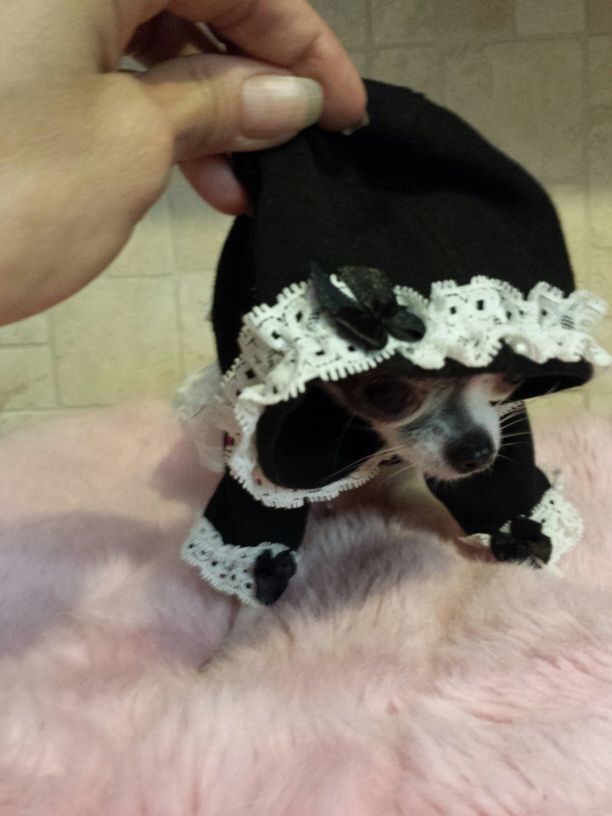 We will just envy all of the other babies in their Wooflink pretties. xxx