The sweaters are stunning! They look so darling on Gia and Jade! I love the color you chose. We can't thank you enough for thinking of us.
The packaging was so nice! Everything was just perfect!! xxxx
The little bows came off during shipment, but no worries, I used a small pin.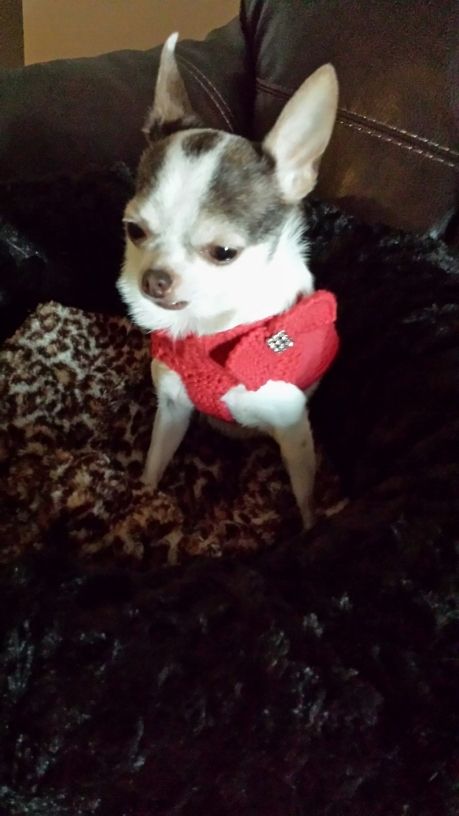 Jade wasn't a happy camper. She doesn't like anything pulled over her head.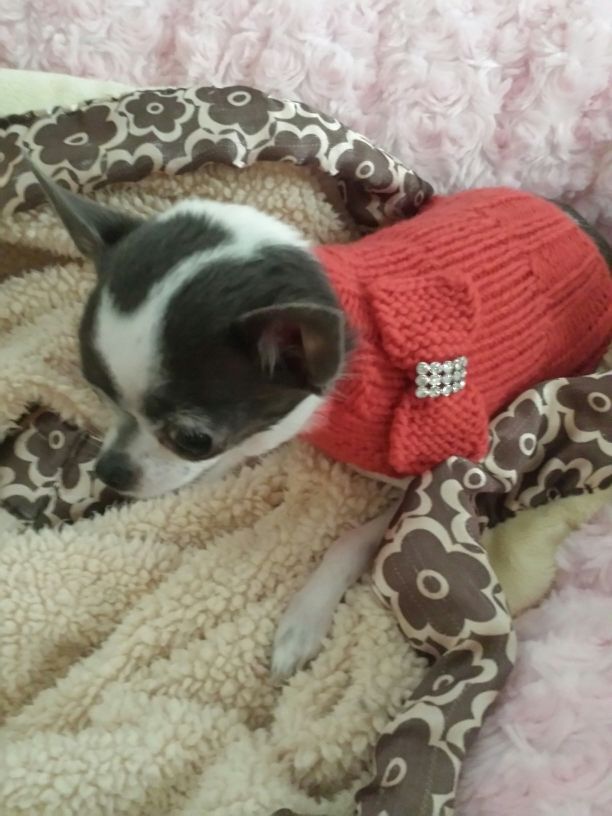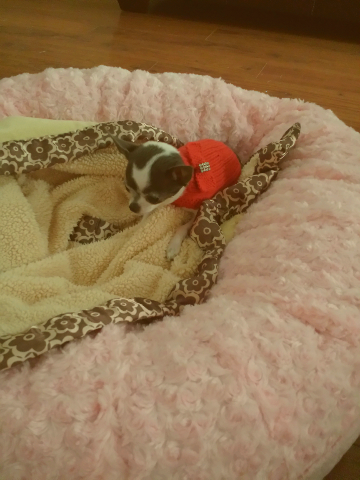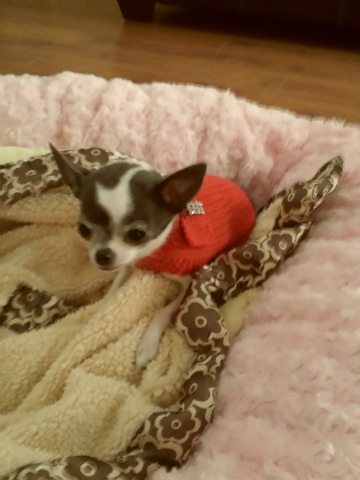 Thanks again, Krystal!! You are so very kind!!
We absolutely love them!!! You're so talented!!