I've been away for awhile, and thought I would drop in and show you my latest addition.
He's another rescue - another unwanted baby. He's 3 years old, and weighs 3 lbs even. He's a sweetheart, and fits in well with my pack. He's more of a "Momma's boy" than my others, and isn't happy if I'm not in sight.
This is Toby, or "Dinky" as my 2 year old grandson calls him...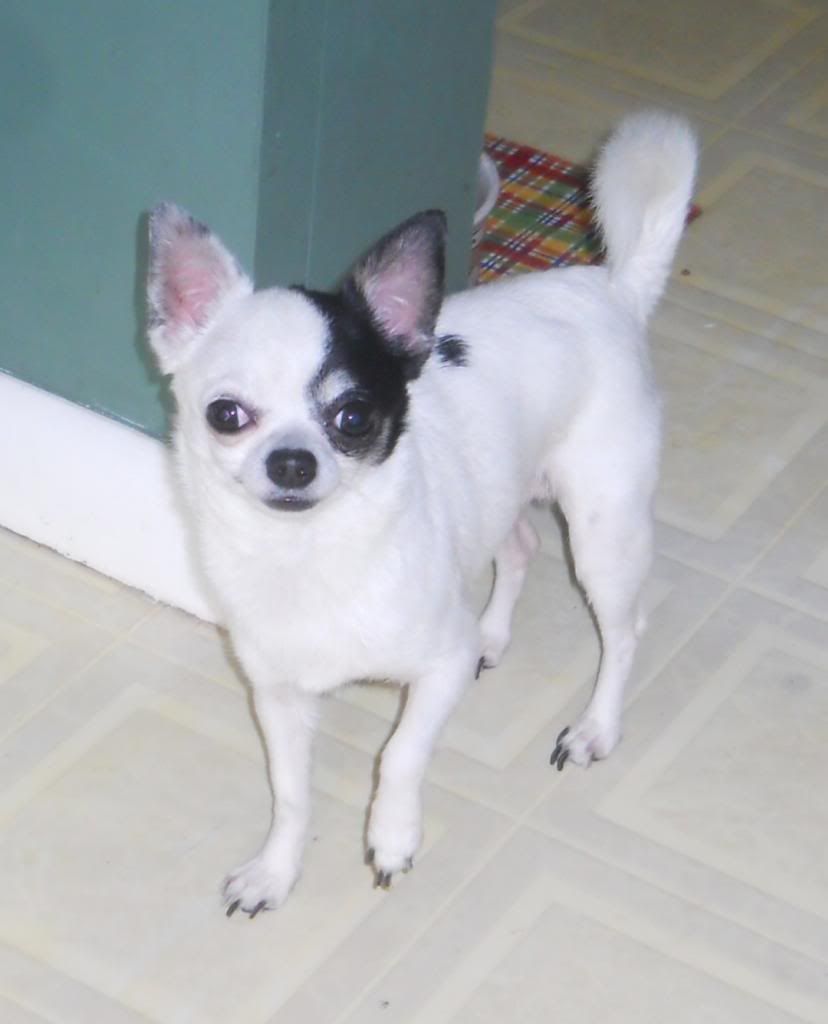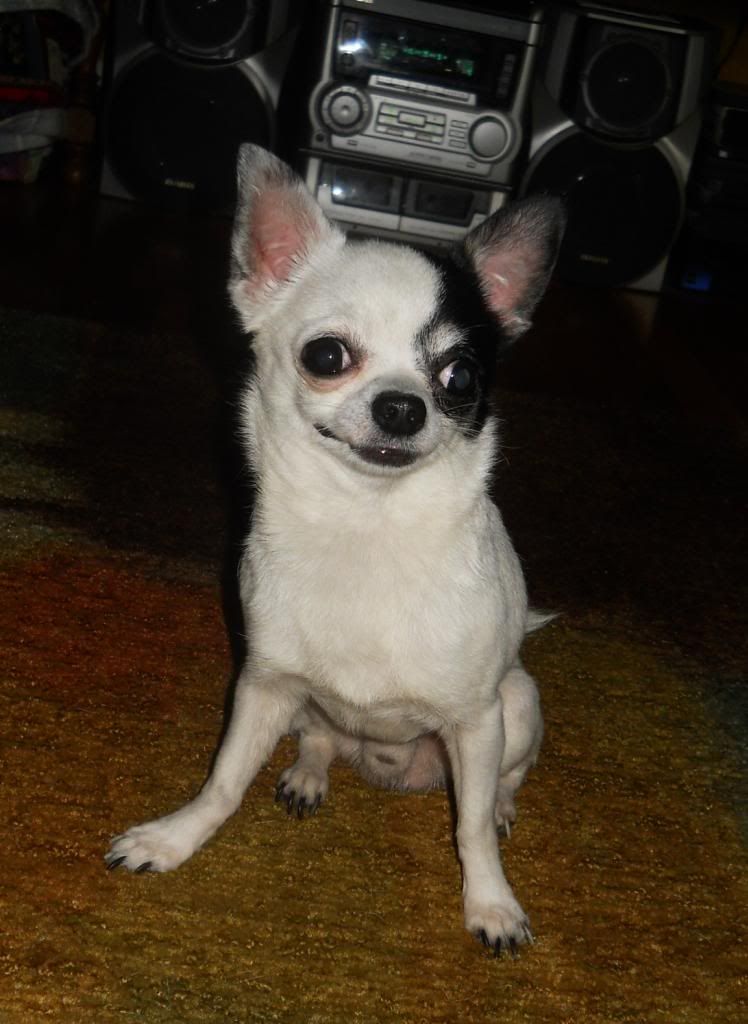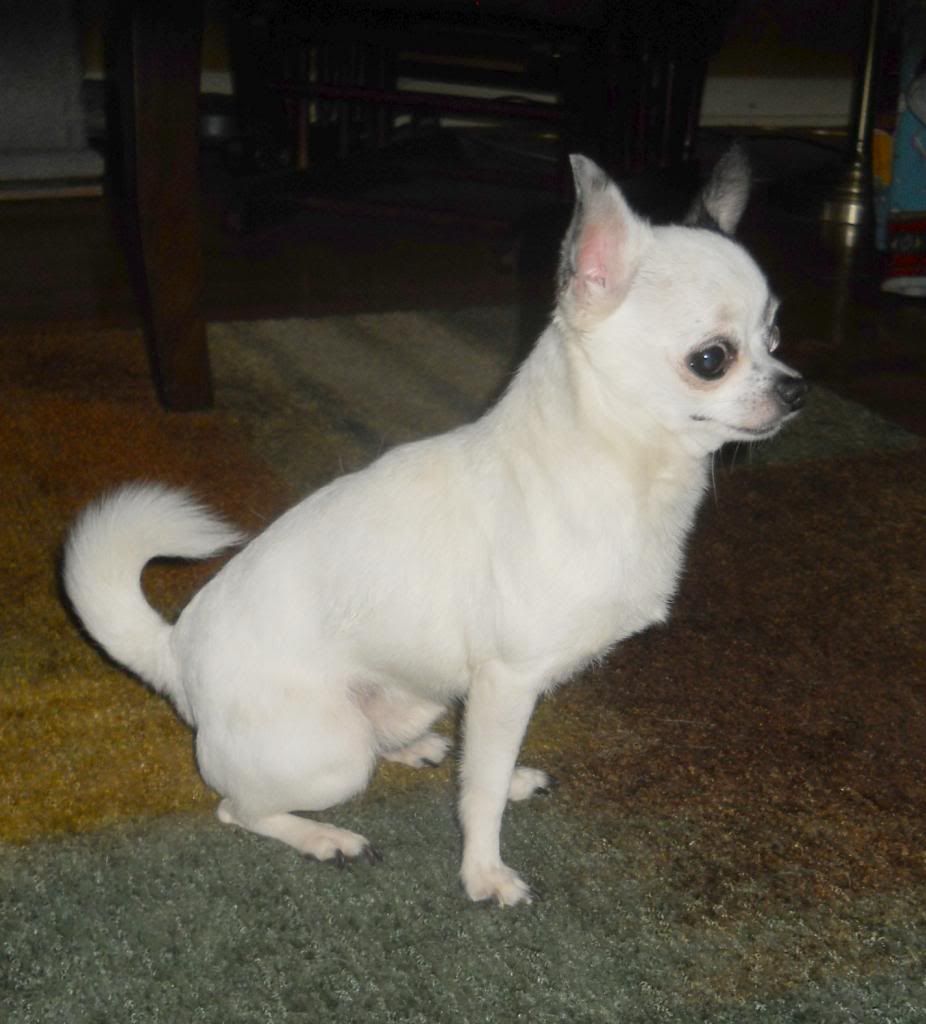 I've missed the forum.
My husband contracted flesh eating bacteria, and was in the hospital for a very long time. Things have been kind of upside down around here, and I let some of the things go that I really enjoyed doing, like coming here. Haven't seen too many familiar faces, but I haven't had the chance to browse the forum much. I look forward to getting to know everyone and catching up.
Kim