As many of you know our house was crazy with preparation. Mommy was stressing out big time. I knew when I licked Mommy's feet and she gave me a Kong.
Mommy and Daddy were worried because the two days before the moving disaster. I was not happy and when my grandpa let me out of my bathroom I took my chance and I bolted out the door. Mommy came running around the corner. I wanted to run to her but she told me to stay so I did.
Then a little while later Mommy came into my room and told me she would bring me back a new bully. I had settled in waiting and knew mommy would come get me when she was done.
I was taking a snoozy when Daddy came in to get me for my walk. First thing I noticed all my things were all in a corner but my great grandmas chair that I love was gone along with all the other furniture. Even the big bed that mommy lets me cuddle sometimes was gone.
I scared daddy because I just started whining and making other weird noises. Thank goodness my mommy walked in the door and started giving me lovins
Long story short I do not like moving. Mommy said it was a very expensive move just to pack up all of our belongings into a UHaul and then turn around go back to the original place and unpack.
Things are back to normal. Mommy hasn't had time to take many pictures but we wanted to show that I am still around and being my spunky self again.
I gots my jammin shirt on and I am ready for some zzz's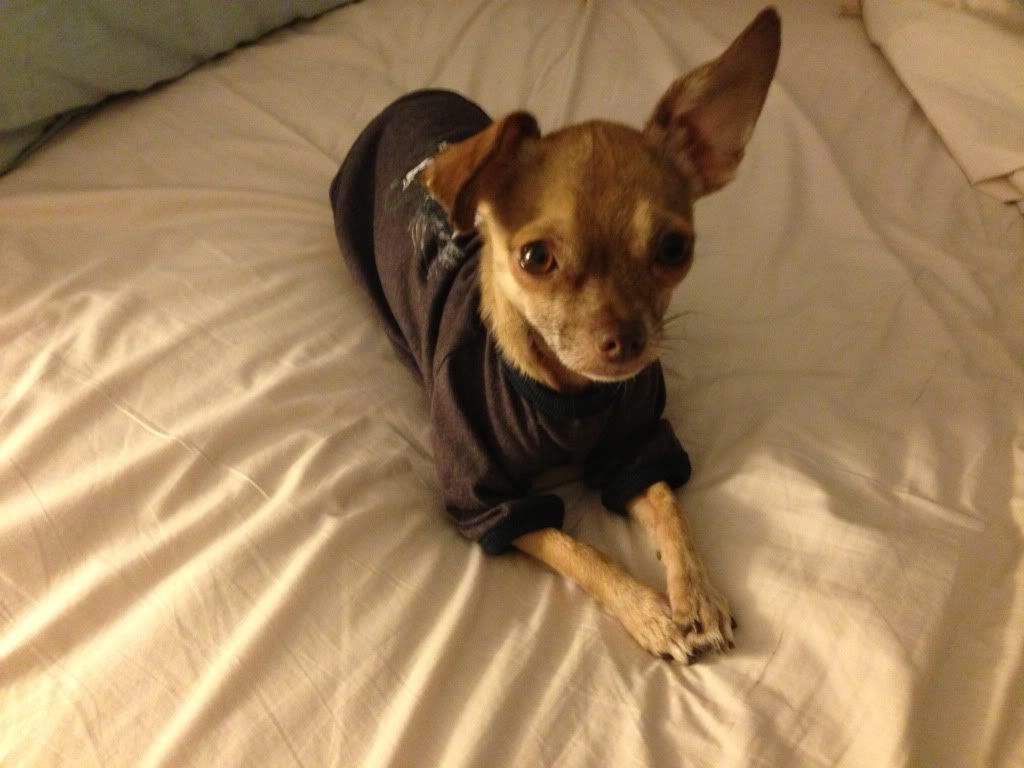 Daddy and I don't like the ruffles on these sheets. Mommy loves them though. Daddy says sometime that is all that matters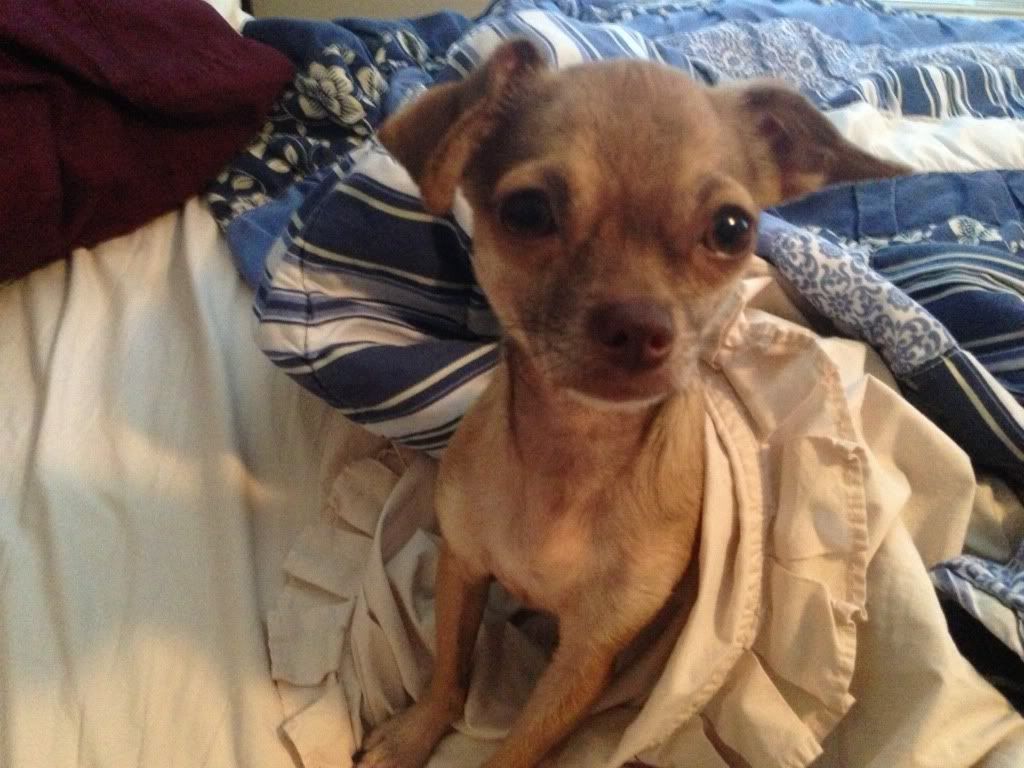 Sent from
Petguide.com Free App