Maiya is turning 6 months old on weds and has settled in very nicely she hasn't grown at all and will only eat once a day to twice a day if I'm lucky thank god we haven't had any any hypoglycemia problems!!! She's a whopping 2.2 lbs and an absolute doll face. Her and Ninja are best friends and the size difference doesn't make a difference Ninja who.is 7.4 lbs of perfection is so gentle with her they literally play alllll day long. Maiya sleeps in her crate at night beside our bed due to fear of her falling off the bed and killing herself shes good in her crate but has us up at 6am every morning!
Without further adieu here is some pics of the pair
Here's Maiya last eve In her starlet dress we got from Aunty Elaine!!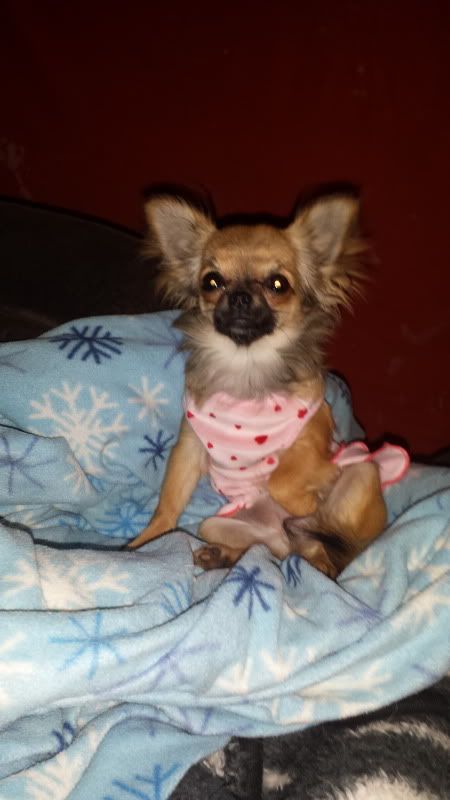 Sleeping on mamas lap last eve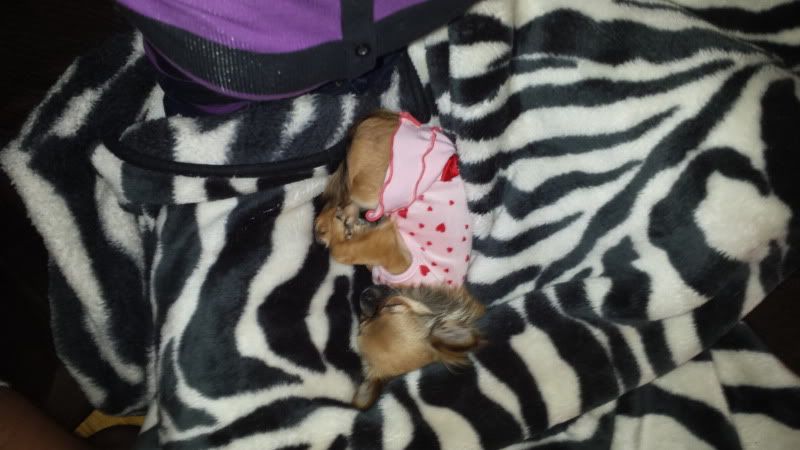 Some outdoor pics from yesterday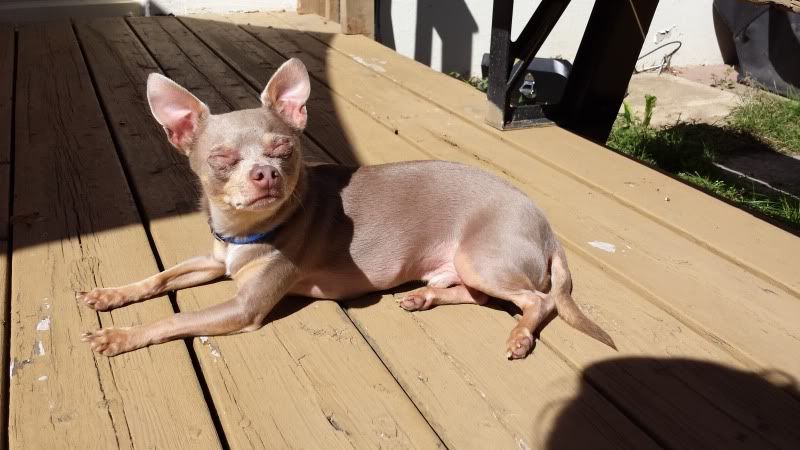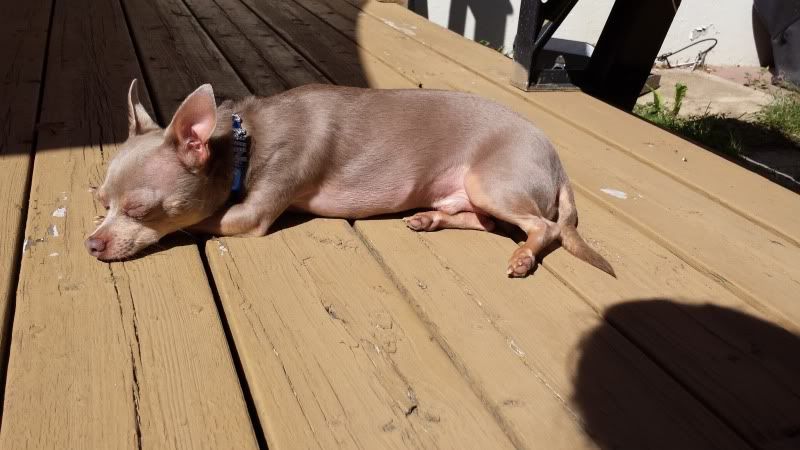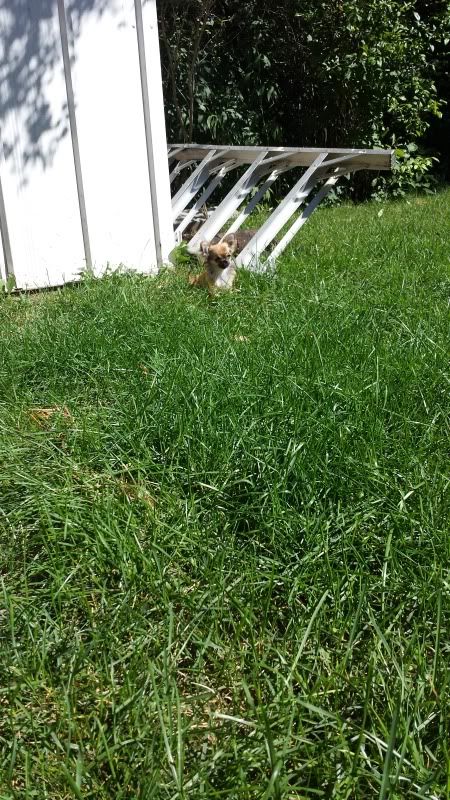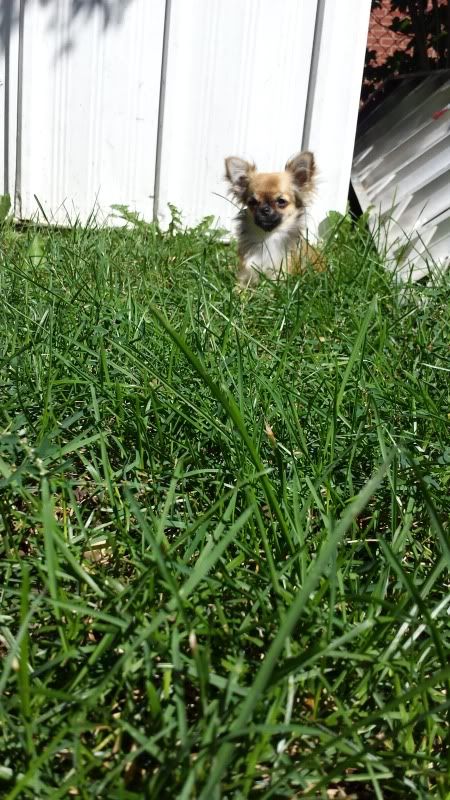 Bffs!!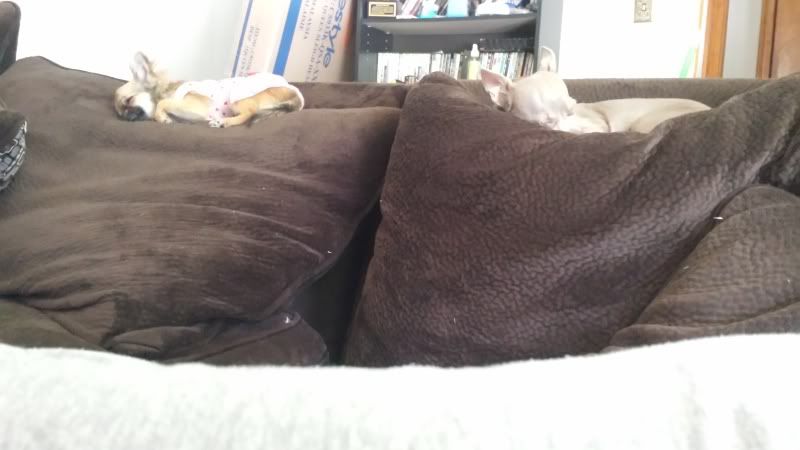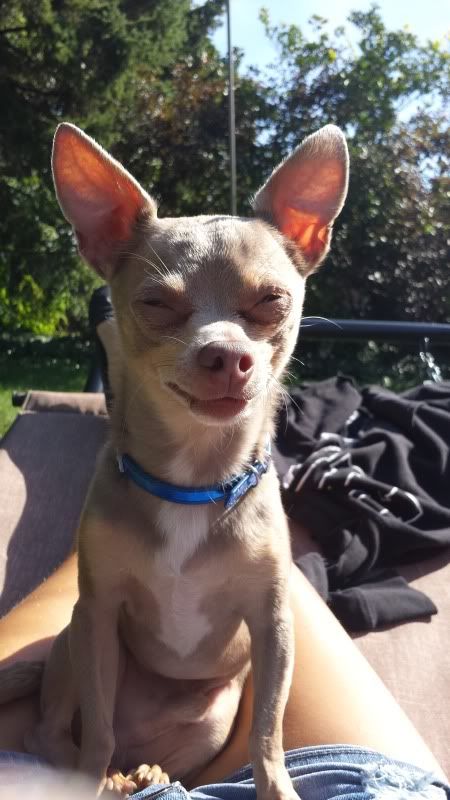 Matching yummy outfits we got from Aunty Elaine!!!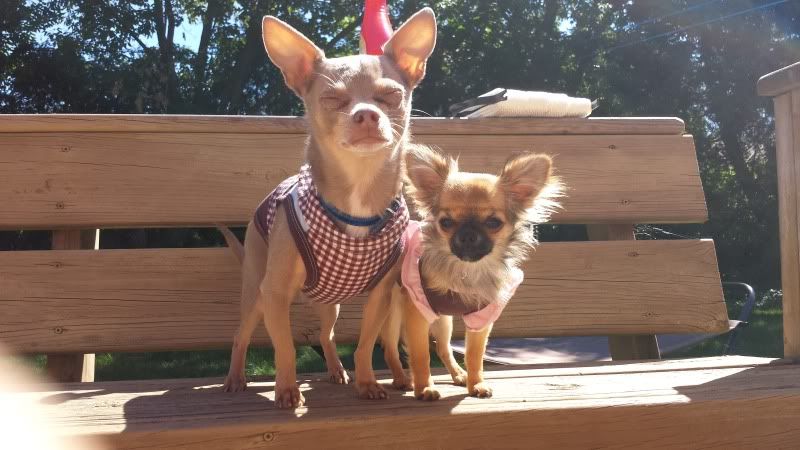 Few more to come....