I have been snapping a few photos of Josie recently, so I thought I'd share them on here!
I gave Josie a bath the other day and after running circles around the house a few times, she settled in her toy basket and just sat there shivering for half an hour. I put a towel around her about 5 minutes in because she looked like she was freezing!
She finally got up on the couch and laid in the sun after a while.
After she was all dry, we played tug-of-war and I realized how ferocious she looks when attacking stuffed animals!
Seriously creepy...
Then today, I tried to do a professional looking photo shoot, but she was having none of it.
Beginning of the shoot, everything's going great and she's not too ticked off... yet.
Here you can see that she's starting to get a little tired and frustrated, but is still looking pretty cute..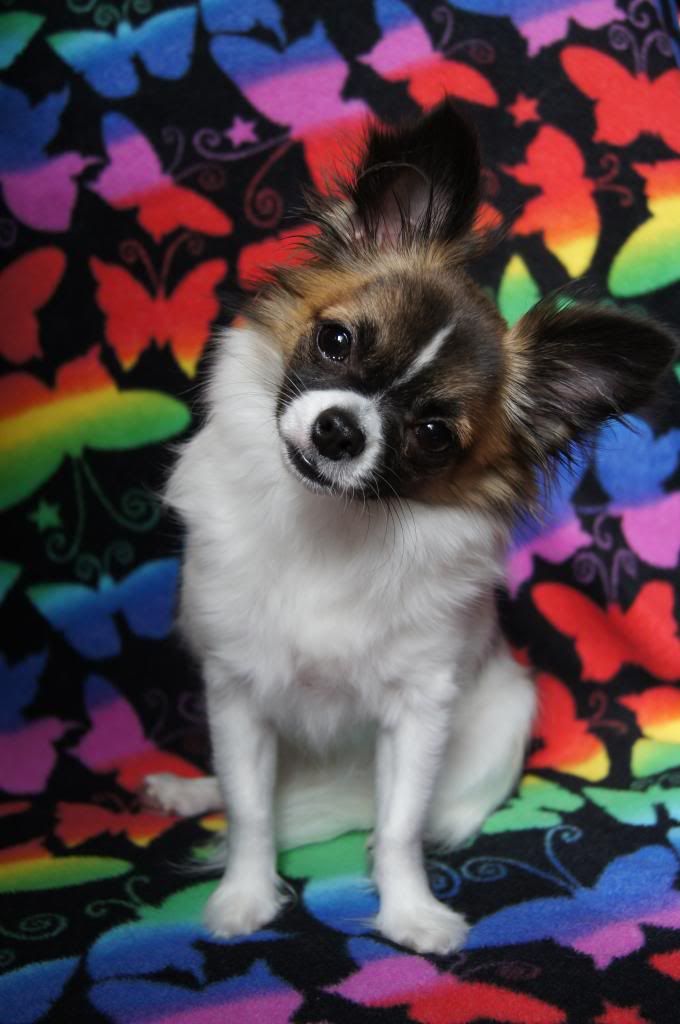 But as soon as I put her new jacket on her... BAM! she starts looking like I haven't fed her in a week and I'm a terrible owner.
This is that snotty teenager "I hate you" look.
And finally, the look of defeat.