Hiyas CP Peeps!!! It is me Jaxx. Mommy has been taking pictures but I told her she should share some new pics of me with all my friends. We have been busy busy lately.
I hope all my friends enjoy seeing some of my pics! Mommy loves snapping shots with her new phone especially since it has a button that she can just hold it down and it snaps lots of pictures really fast so she doesn't have to try to get me to hold still. She says burst mode is the best!
It cooled down here in Texas so it is time for clothes again. Mommy was not impressed when I woke her up at 2 am because I was cold. She loves me so much she got up put a shirt on me and then told me to go back to bed. I think she should have stayed up and played with me though. Geesh.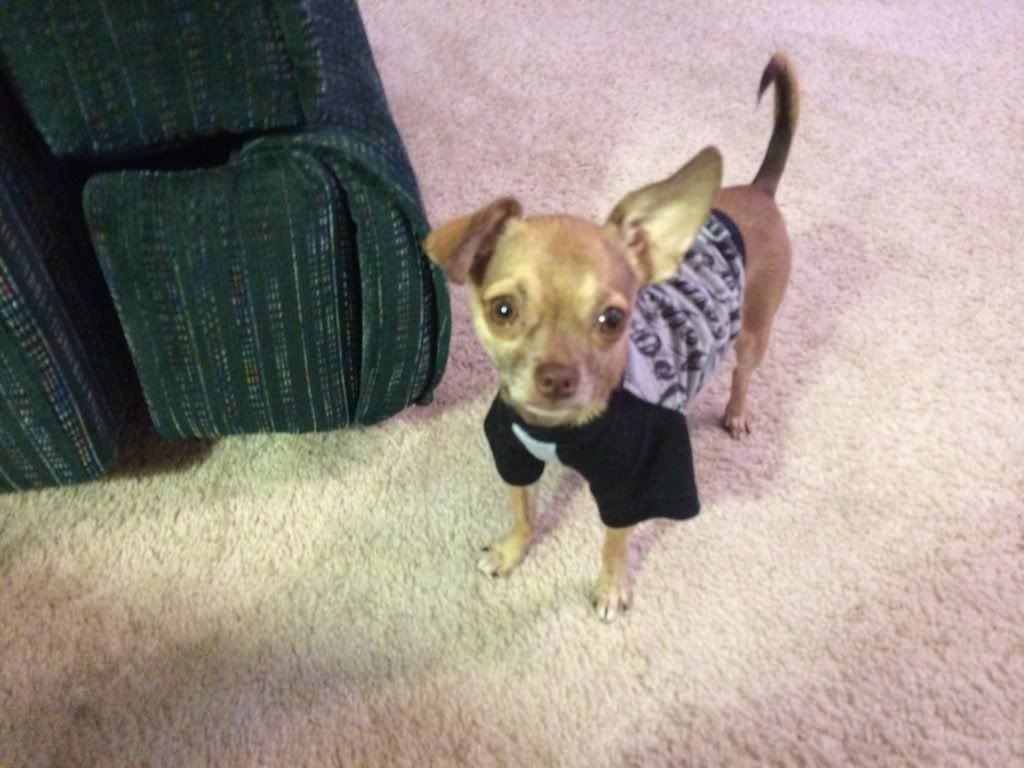 I wait so patiently in the mornings for Mommy to get ready especially on mornings where Daddy goes to work early. Mommy takes me back to bed with her and I stay snuggled under the blankets when she wakes up until I hear that she is ready to go outside. Mommy thinks it is amazing that I always know when she is ready even without her telling me and I come out from under the blankets and sit waiting for her to pick me up.
I love Mommy's heating pad. If she moves for a split second I am so fast that I steal it from her. She just laughs at me and lets me have it a lot of times. I am a little dog with very little fur after all. I get cold easily and the heating bag feels so good!
Look!! I slaughtered the dragon! I love my dragon toy so much. Daddy says it sounds like a duck call but how can a dragon sound like a duck? I think Daddy is silly.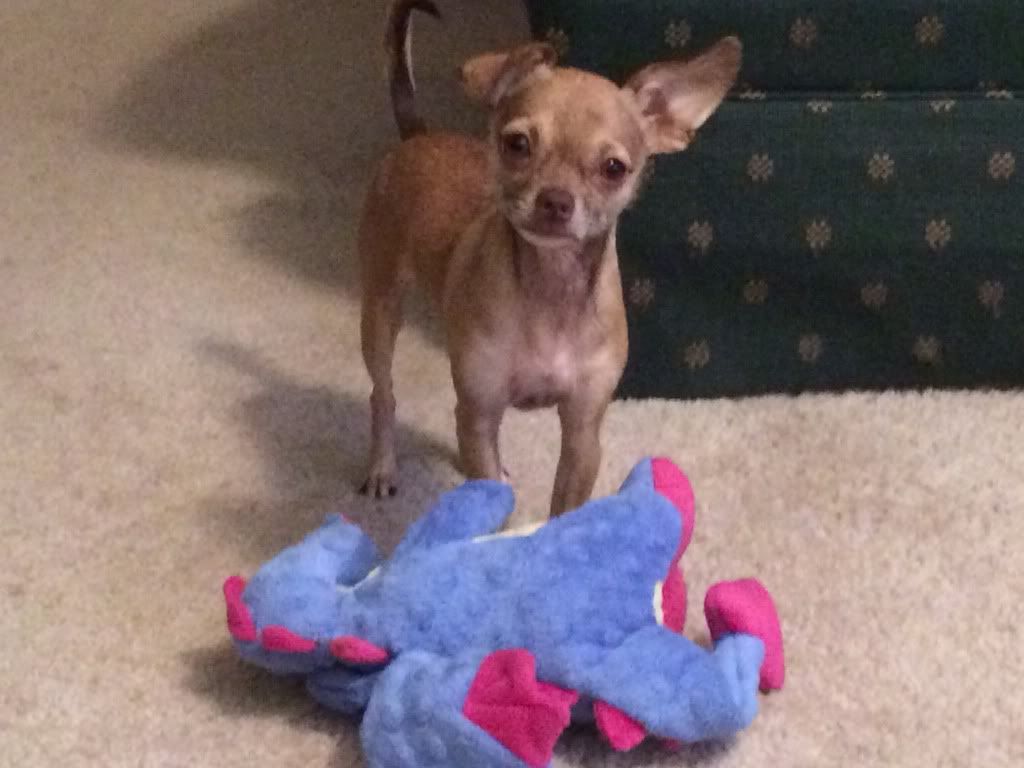 I am such a little Diva that I cross all four of my legs sometimes while I sleep. Manners are important even when sleeping you know!
The other day it rained all day!! I told Mommy I had to go potty and she told me I was not going to like it. I did not believe her though because outside is fun! She took me out and set me down in the grass and that yucky wet stuff just was pouring out of the sky. I tried to run back inside but Mommy said nope she had already gotten wet so I had to go potty before we went back inside. I went potty in a hurry but I still got VERY wet. Doesn't Mommy know that I do not like rain?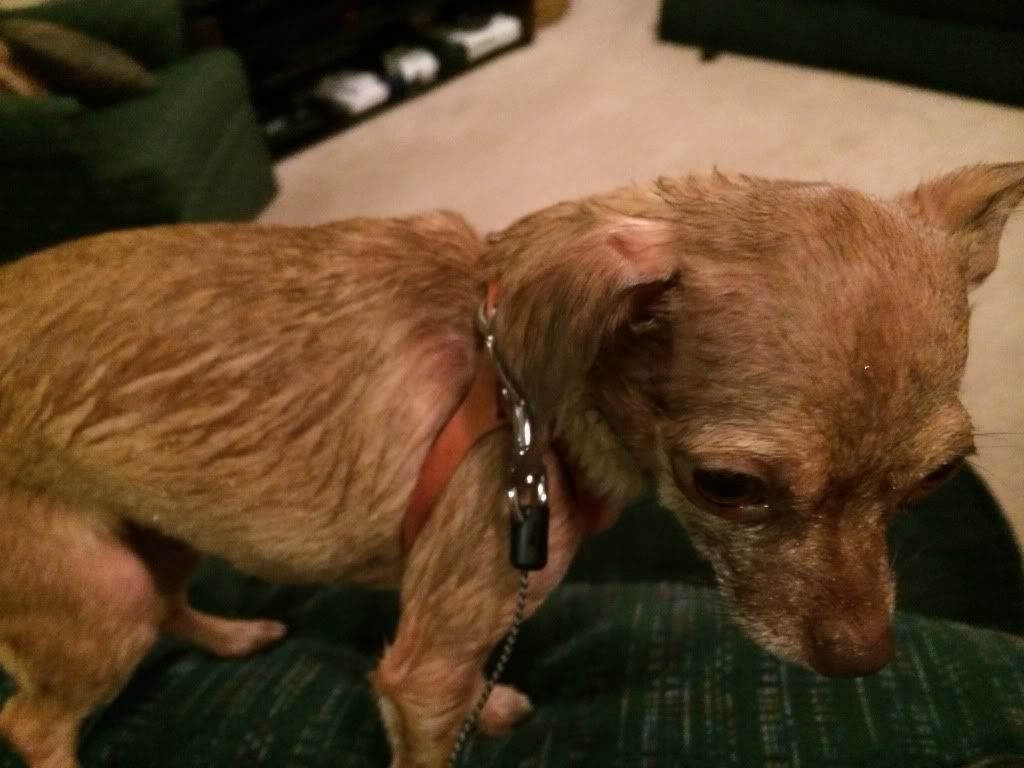 After I got wet Mommy dried me off and put a nice warm shirt on me. Then we played peek a boo with my blanket. I loveeee peek a boo!
I think it is nap time. My eyes are getting so heavy....play time and walks really wear a little dog out fast.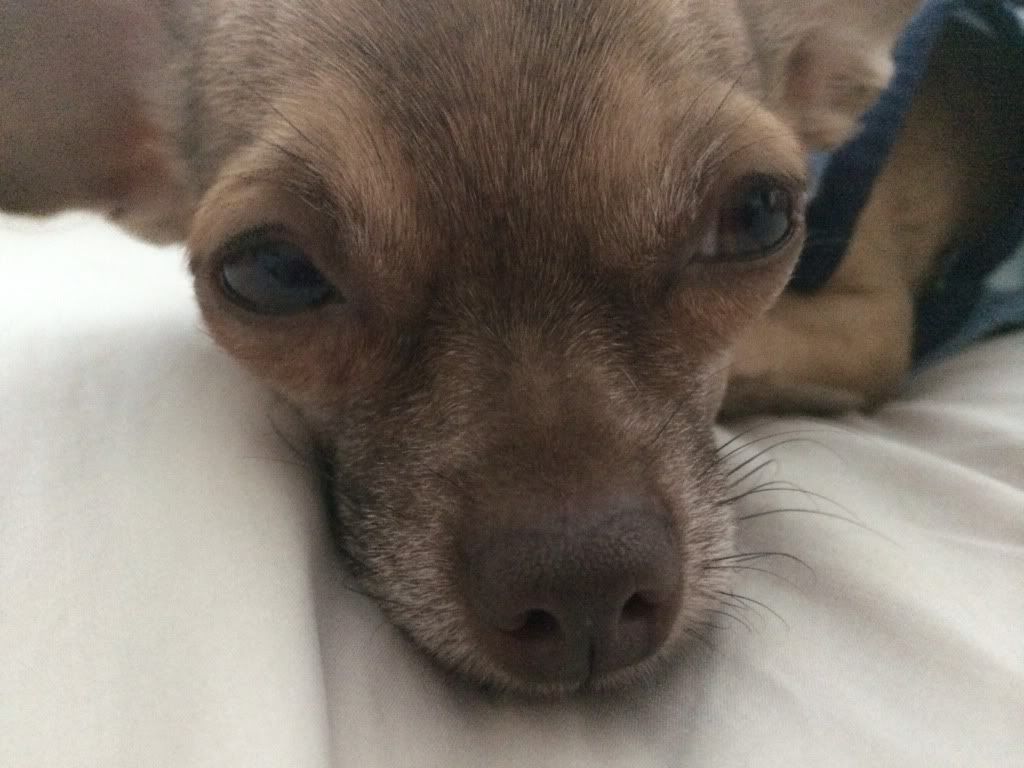 Night night!