We went camping last weekend in a Joshua Tree forest on BLM land last weekend and I got some great pictures. Thought I would share. Copley and Kerri came with us but Nova is still not quite up for camping so she stayed home and some friends of our stopped in on her. We only went for one night but it was a lot of fun.
The view out the tent-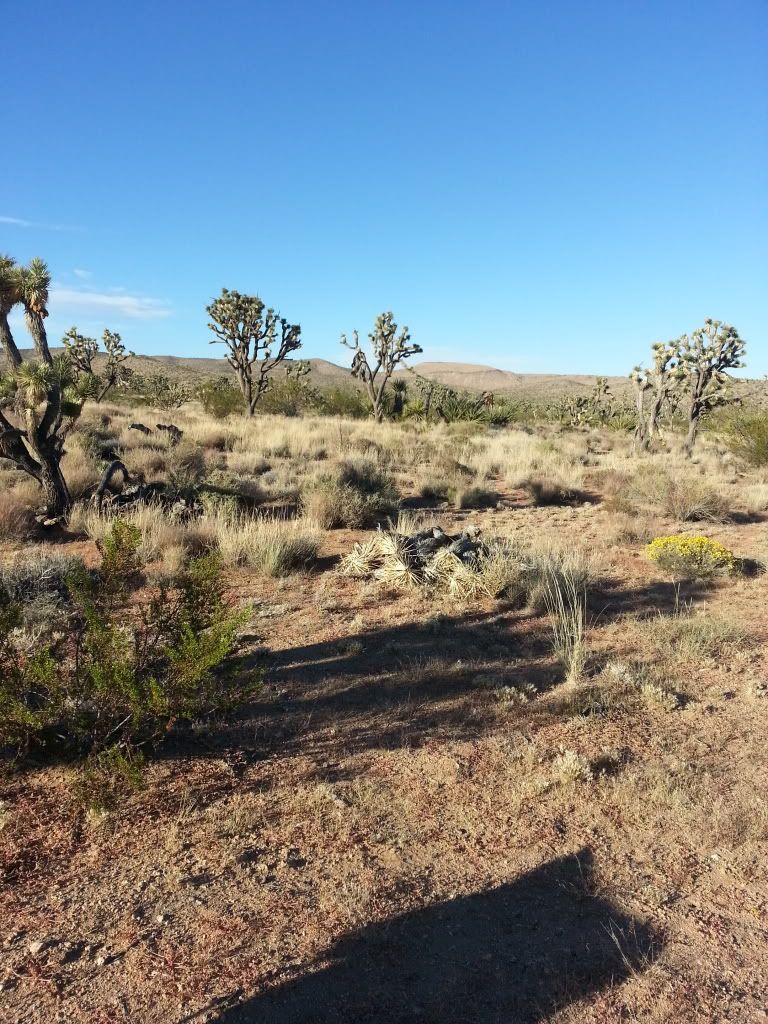 Campsite-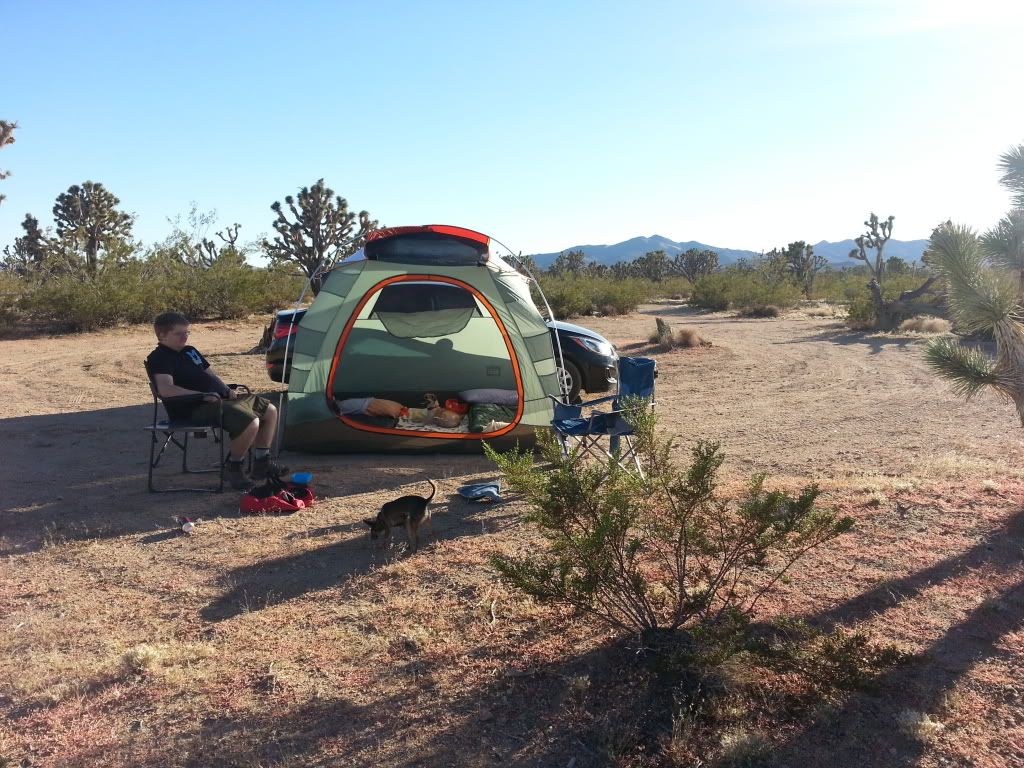 Copley hanging out in the tent, scratching himself-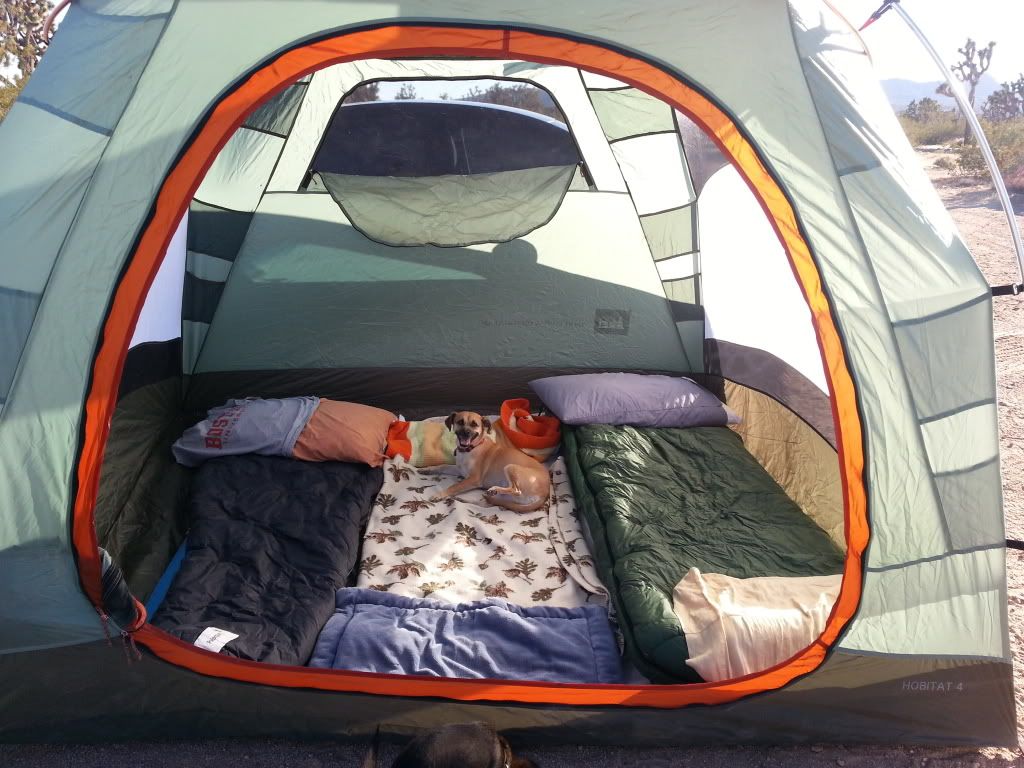 Why you wake me up so early?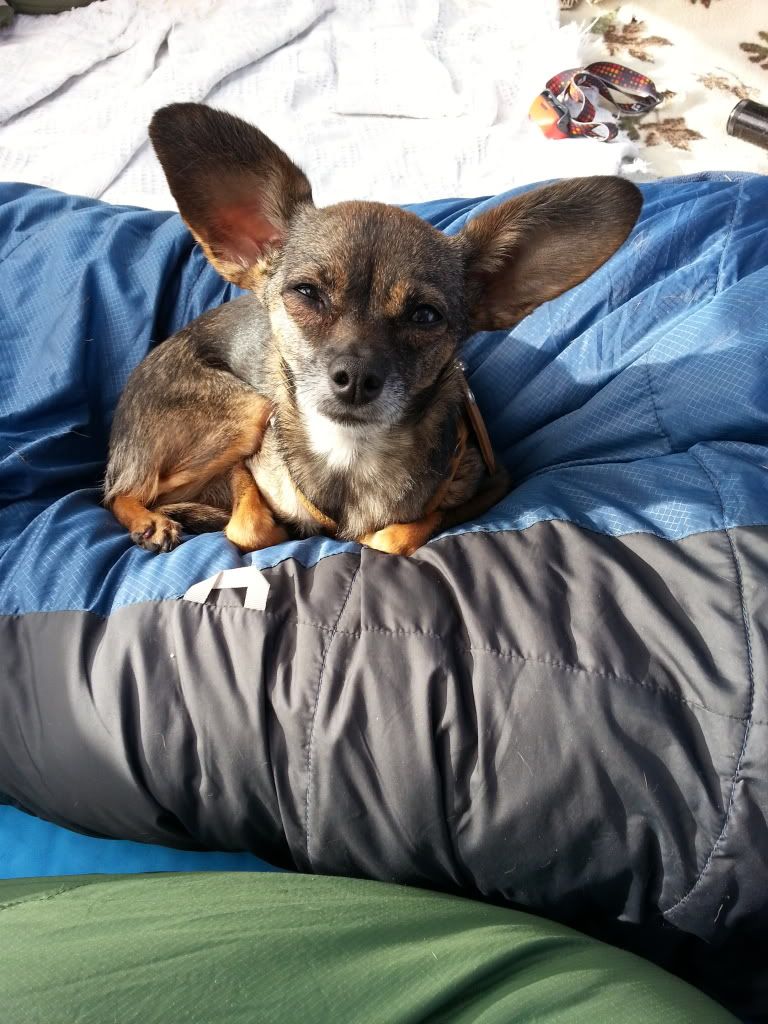 It was a lot of fun! The weather was beautiful and the stars were amazing! At night we could hear a pack of coyotes in the distance, it was really cool. They sound less like wolves and more like a bunch of dogs yipping and yowling and such. Kerri and Copley got up and stared out the mesh part of the tent for a solid hour listening to them. Oh and we also saw a tarantula that could care less that we existed. He was headed to the campsite and I tried to scare him away by stomping and yelling at it but it just kept on going. We had to just hold onto the dogs and let him pass through. I like bugs though- so it was pretty cool. Come to think of it we saw a kangaroo rat too, they are one of my favorite animals- one of the only mammals that don't drink water- so there were a lot of critters on this trip!