We ordered a minky blankie from Cathy (username cpaoline here on CP.) Jaxx LOVES minky blankets and I was planning on making it a Christmas gift for Jaxx but, it came today and I could not resist giving it to him now.
The blanket is so soft that I want to sleep under it.
Thank you Cathy!! We love it.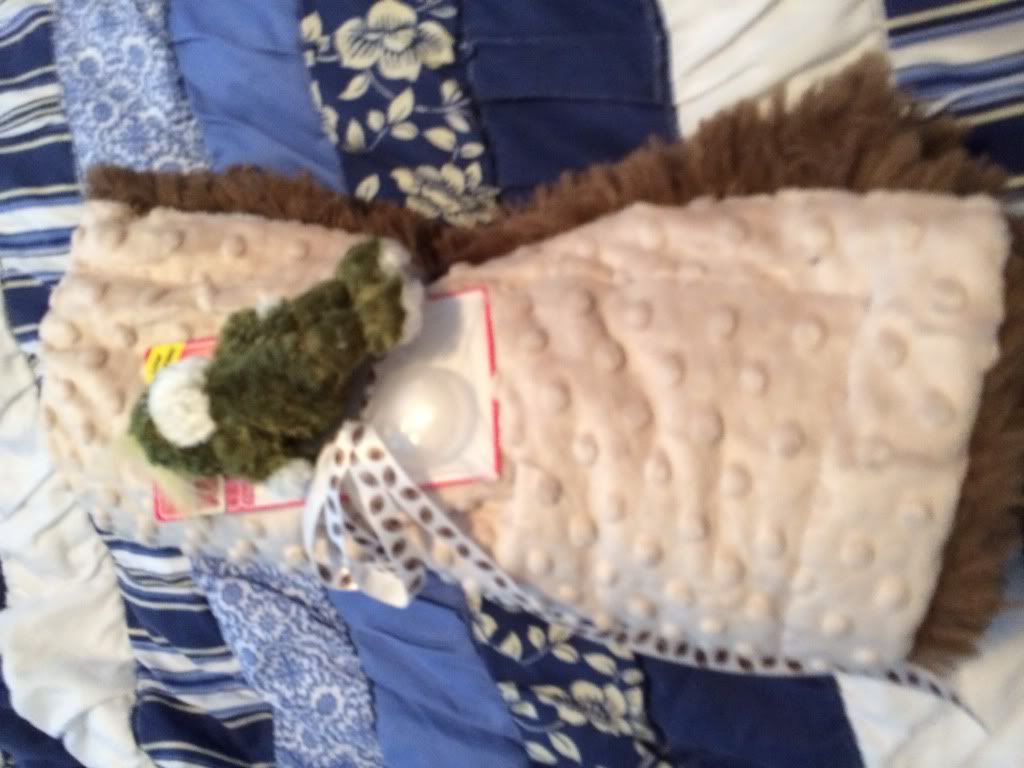 Jaxx LOVES the KONG frog too. I have heard nothing but squeak squeak squeak for the past 10 minutes. If Jaxx makes a toy squeak it is paw of approval.