My partner and I went to Cornwall on Monday for 5 days and took Milo with us. I couldn't quite believe how much he liked the beach. I think this photo pretty much sums it up: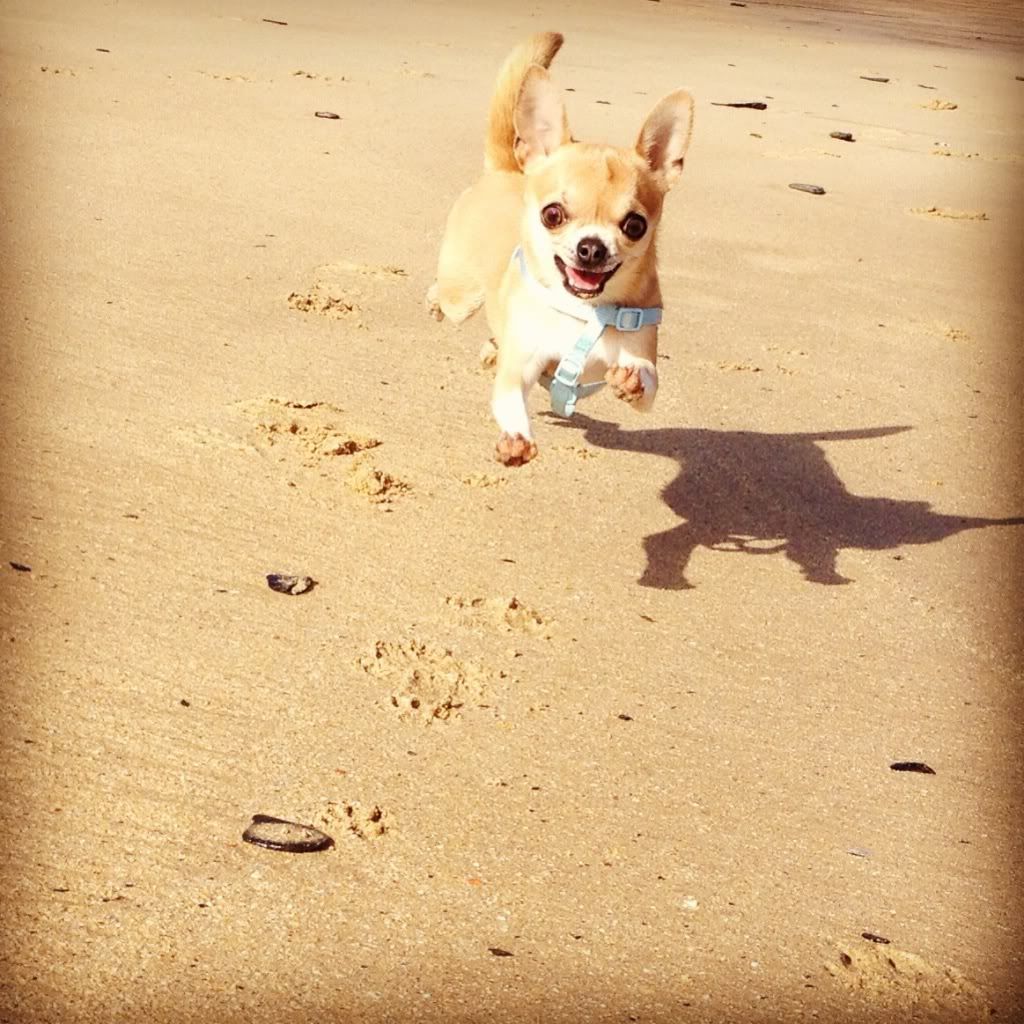 We went to Cornwall back in May but Milo was a lot younger, and it was a lot colder so I don't think he enjoyed it all that much. He was like a completely different dog this time! Although he is still a water wimp, and wouldn't go near the sea / wet sand!
He has more or less slept since we got back at 2.00pm yesterday - he's certainly worn out!