It will depend on your preference in fit as to whether you'll be happy with the ruff ruff xxs. If you prefer the snug, short fit, as do many, you won't be happy with the fit of this size for little Gidget. If you are okay with the length coming all the way to her tail, and not so snug, I think you'll like this size and make. It will also probably fit for quite awhile, and possibly through full growth.
I didn't want you to buy something by my recommendation, and then be mad at me if you don't like the fit.
I know everyone has their own taste in the way their pups clothes fit. I prefer this type of fit over the snug, short fit. But that's just me.
I'm also not sure that all of the ruff ruff xxs runs the same size. If I remember correctly, I think I read the dresses run bigger. I know what a pain it is to find tiny clothes, so just thought I'd share.
It would likely fit like this, but a little roomier through the girth for a few more months.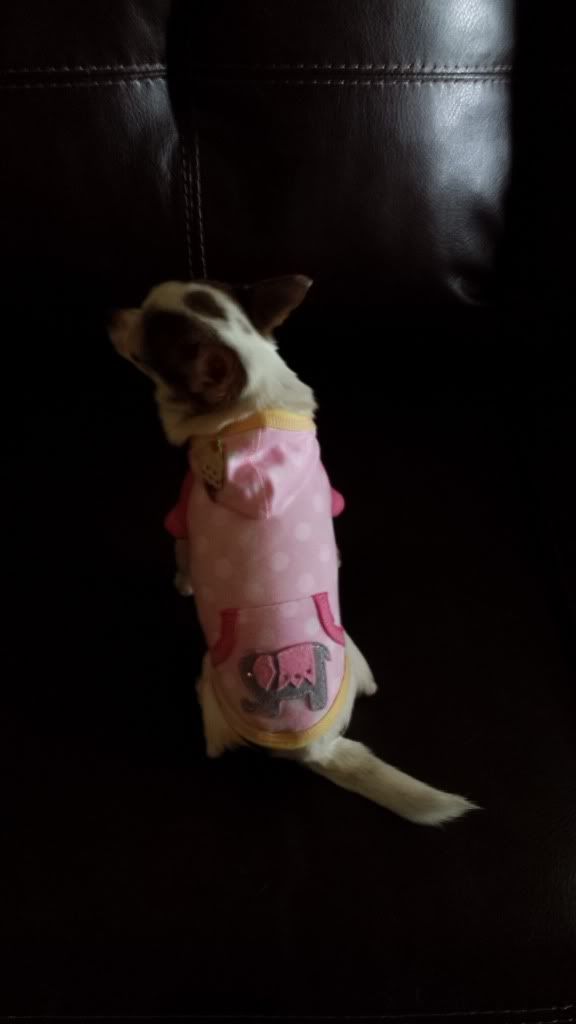 So much for getting Gia to stand still. Haha!