Hi! Now that Mimi's collar from the backer show arrived, I must share it! The doggies are playing now but I will try to get a pic tonight or tomorrow of them actually wearing em.
Leo (and Mojo's) collar was made in Germany by a company called hunter. It is really simple yet masculine. I bought it at tails in the city: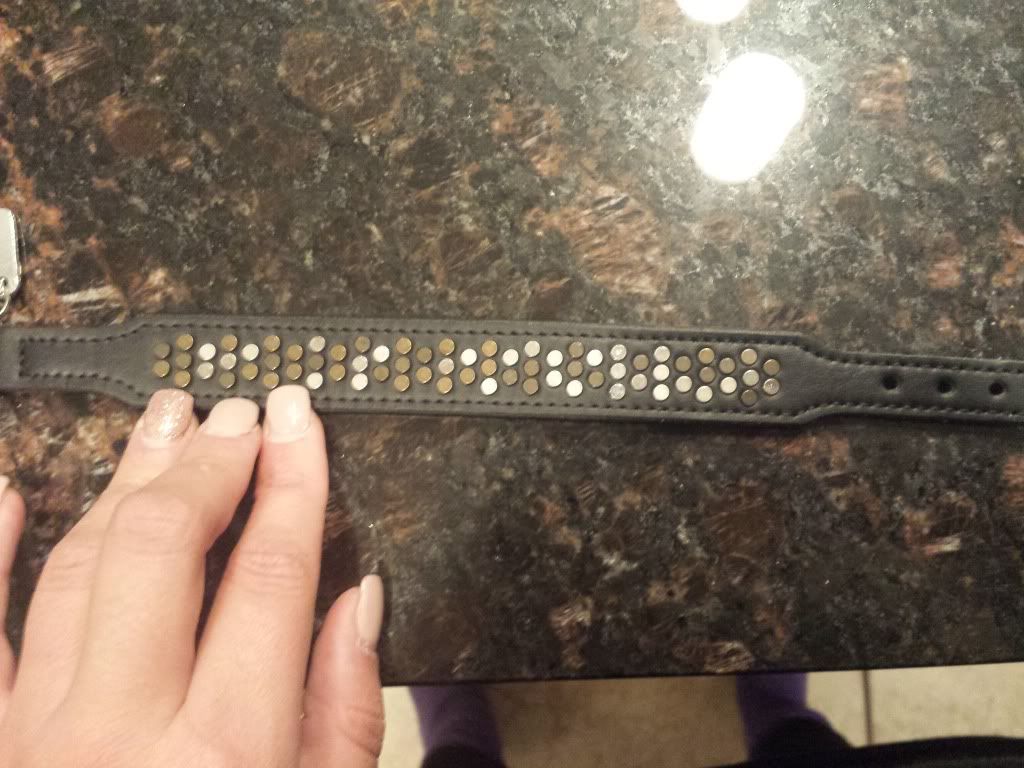 Mimi's is made by woof wear with two different kinds of swarovski crystals, clear and irredescent on a fuschia suede. It shows up really nicely on her long thick fur!
Sent from
Petguide.com Free App