Hello CP! Miss you all. Recently found out after a long wait that there is no longer internet serviceable in our area thanks to our heavy tree coverage; so we're just procrastinating dial-up hoping to find some alternative. Fortunately I have a new Gateway that I can often use with WiFi whenever we go out! I love coming on to see everyone's Chi photos when I can; it's great to see some familiar (and new!!) faces! Thought it was about time to share some of my crew as we all prepare for the colder fall weather (though we're embracing the toasty bonfires, marshmallows and cider). Been experimenting with the new frames on the editing software that came with the laptop so excuse all the cheesy embellishments lol.
This is the zoomed-out version of my happy-face-Lua avatar:
Darling Eden Willow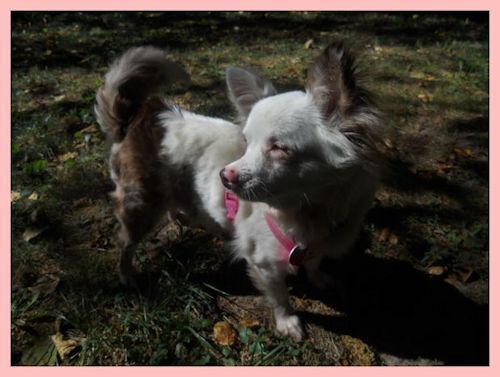 My lovey-dove Kahlua...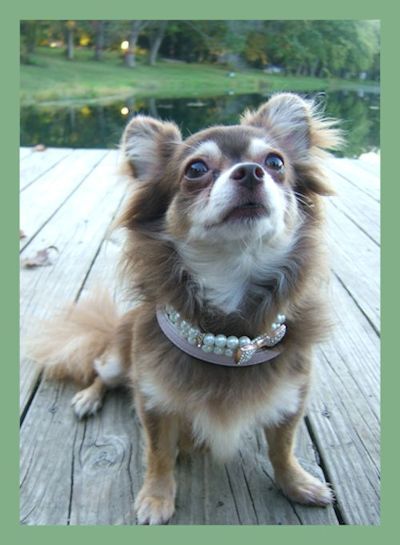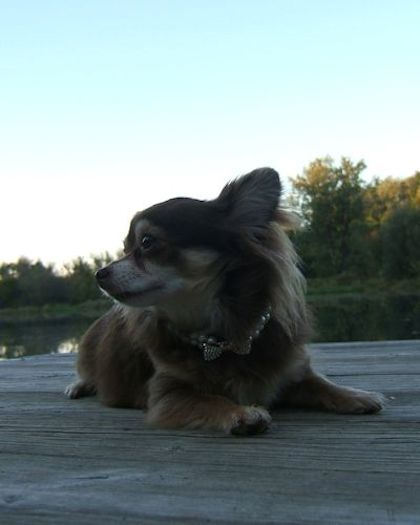 Our entry in the Dog Fancy Valentine's contest..
Eden Willow snuggling beside Daisy our kitty..
My fiance Robbie with Tequila Rose and Eleanor..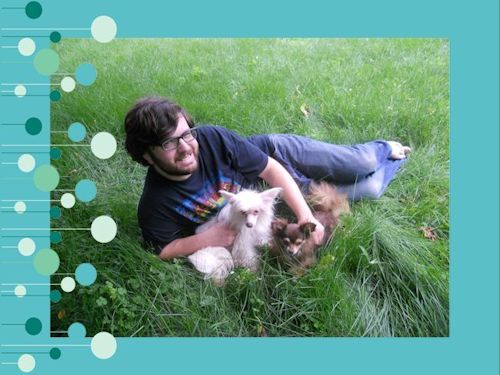 Thank you for looking. =)