I finally got an exercise-pen. I have found this be very handy if I want to work in the yard or wash my car and I can't keep a close eye on them. They were able to enjoy the sunshine this morning while I tackled leaves! They get plenty of walks and supervised yard time but this allows them to hang out outside even more.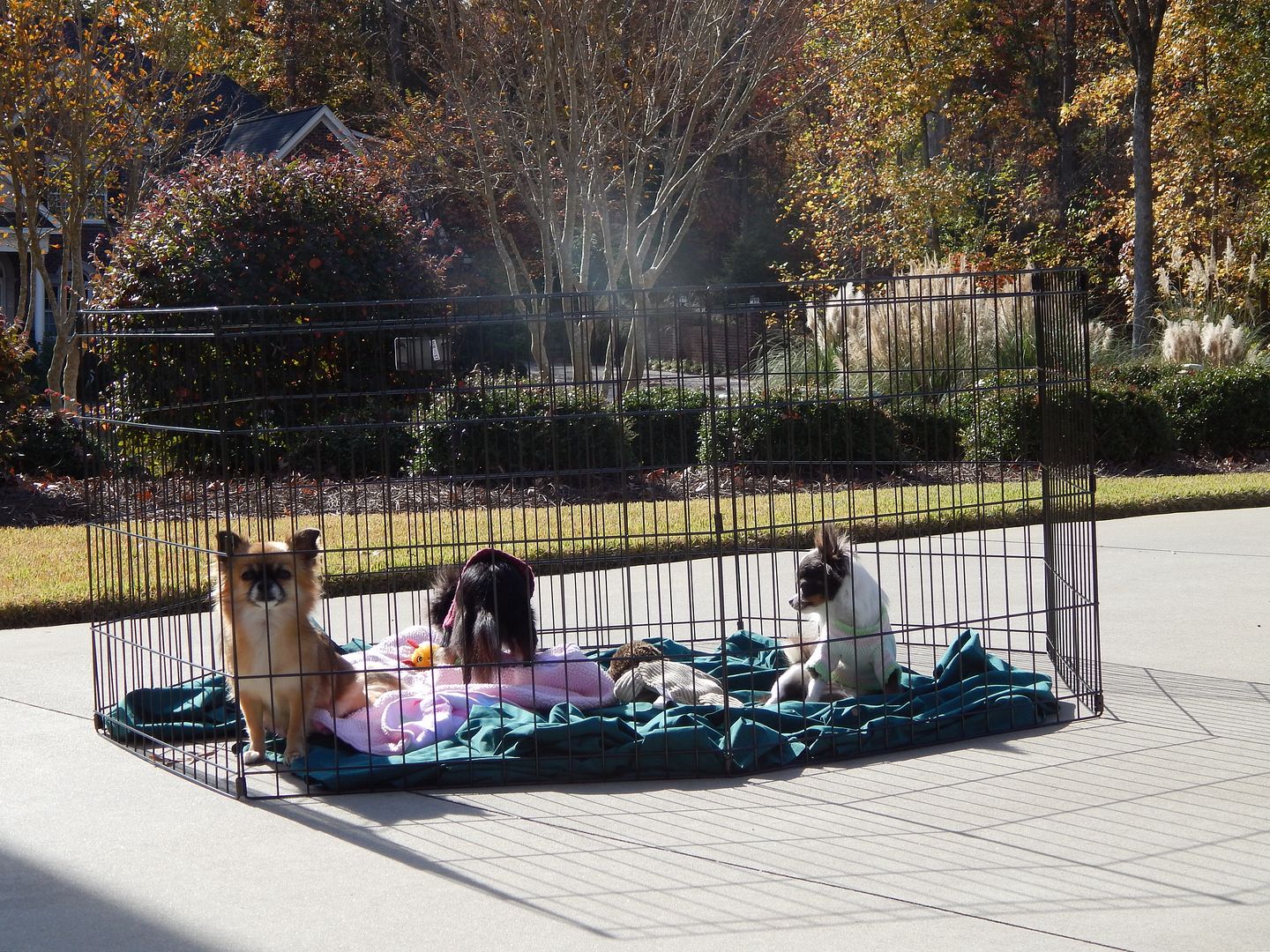 Sapphire smelling the fall air!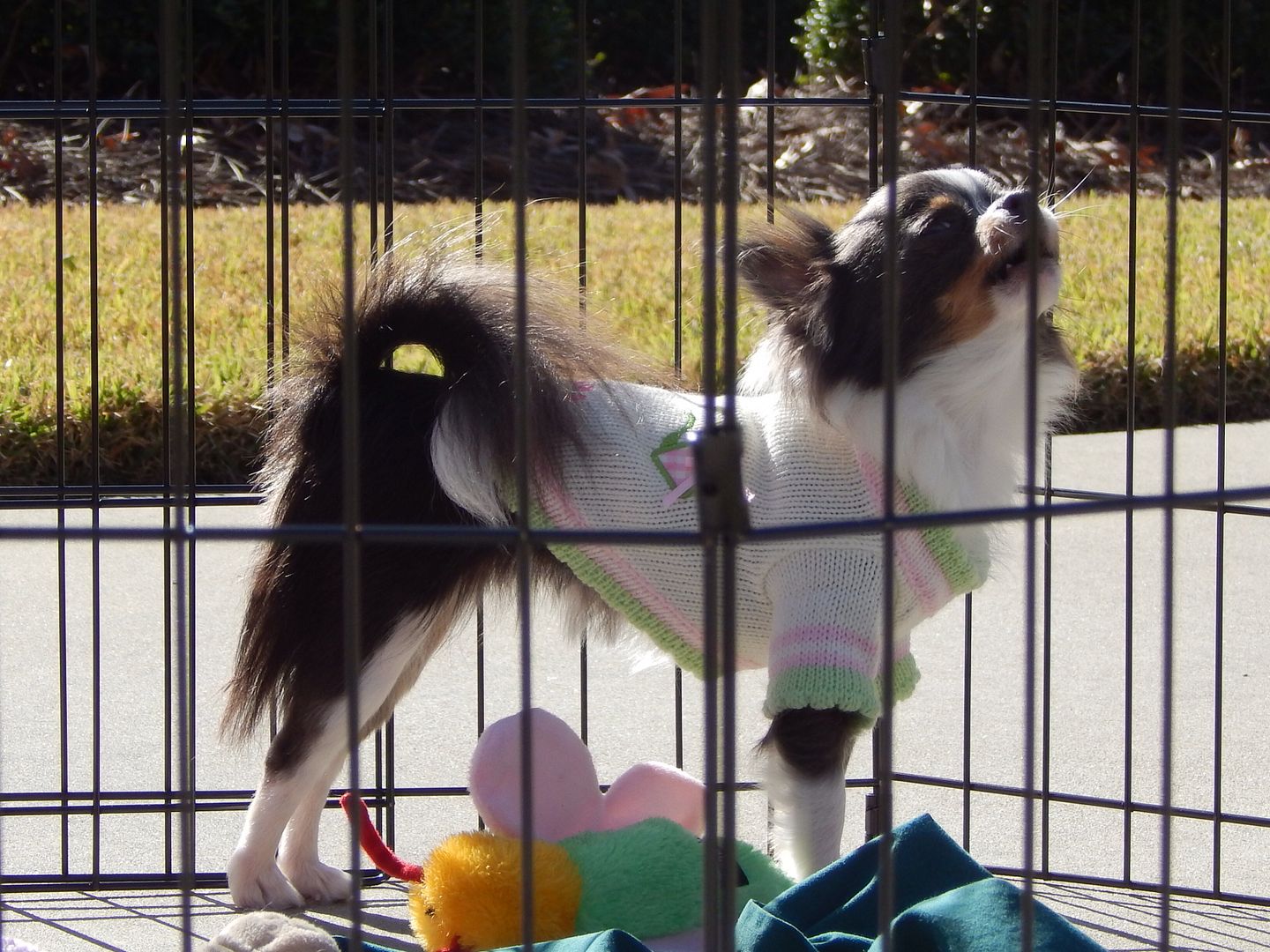 Prince and Lady chilling out together!