Mimi and Mojo went to Woof Life today to work for their Aunt Leslie while mommy ordered the new Susan Lanci metalisse collar for Lola and a few belly bands for the boys bc someone has been naughty lately.
They loved hanging out on the counter greeting customers.
Mimi is trying to show me her model pose, lol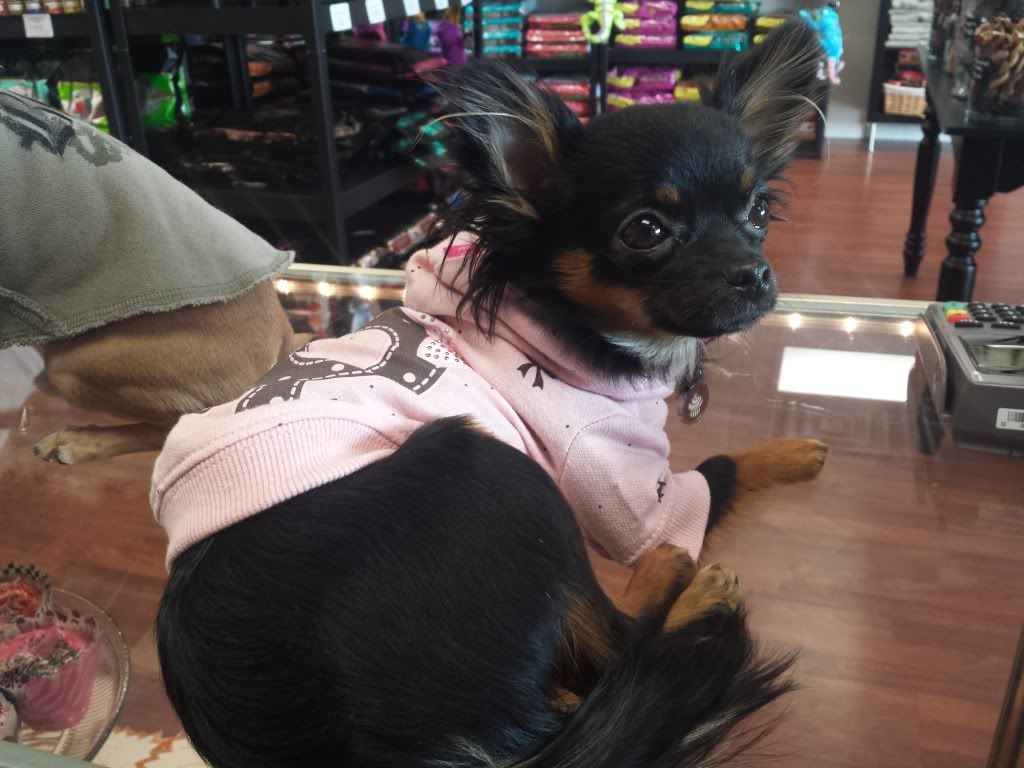 Working this hard makes me tired!!
Yesterday I was working on our xmas card and I have great pics of leo, lola, and mojo from Christmas day but none of baby Meemers, so we had to have a little photo shoot. I finally got a good shot!! It took forever bc she's so dark and her face always blends w the background.
Trying to get some outdoor lighting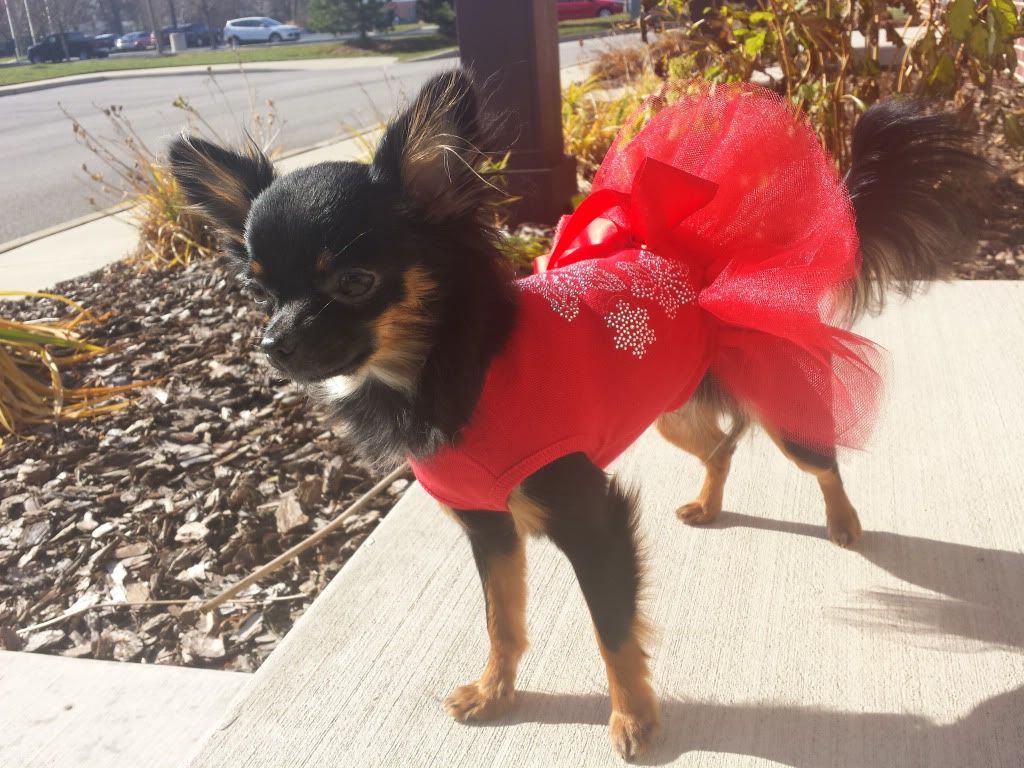 The one we chose for the card
Sent from
Petguide.com Free App