My girls have been begging for two weeks to start decorating for Christmas. We always do it the day or weekend after Thanksgiving. Thought I'd share some pics with everyone. We're not done yet, but here's what we got done today.
This is our much needed new tree.
My little Christmas village.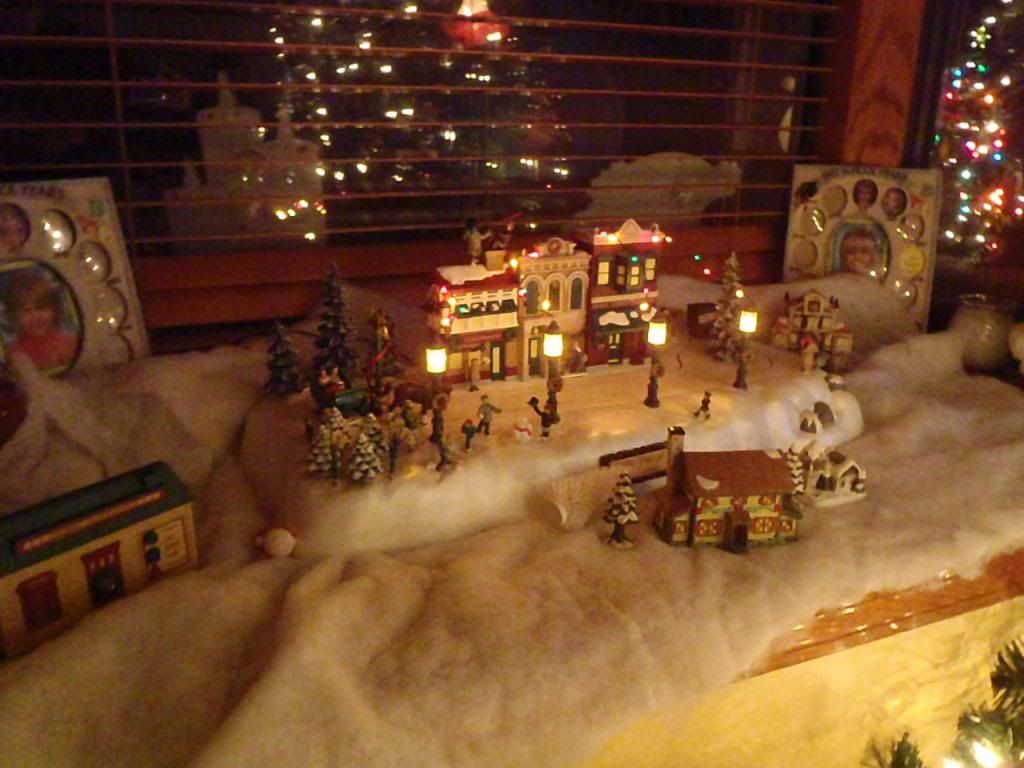 My sweet little baby girl who didn't understand why I was sit-stay!!!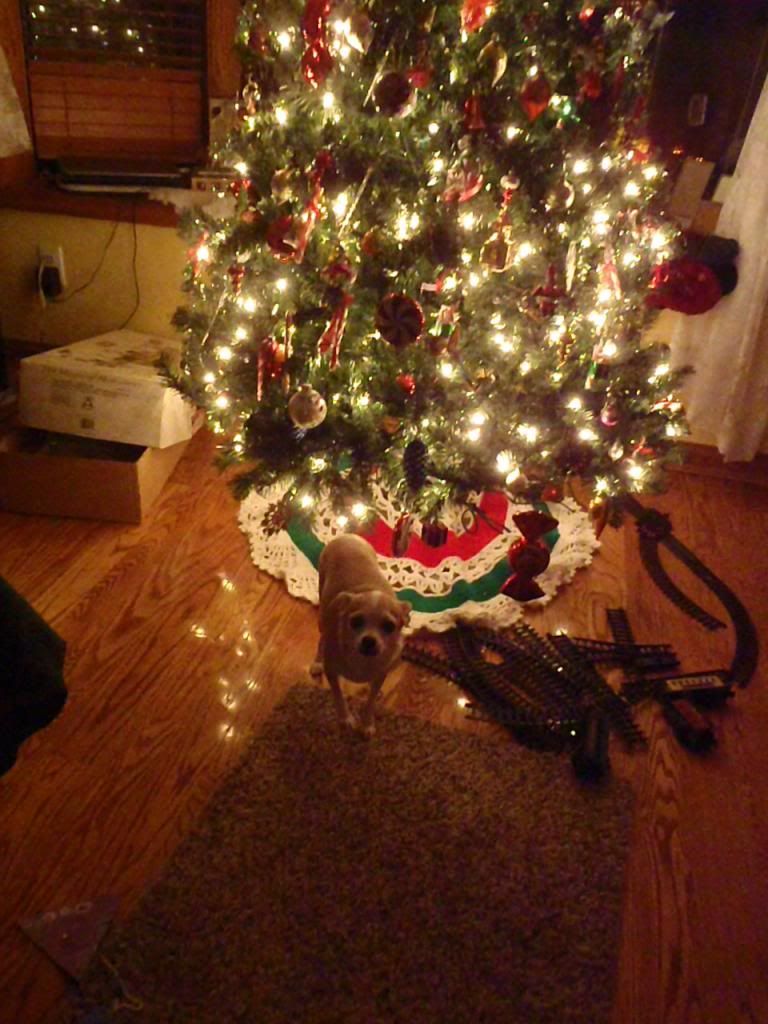 Our outside decorations: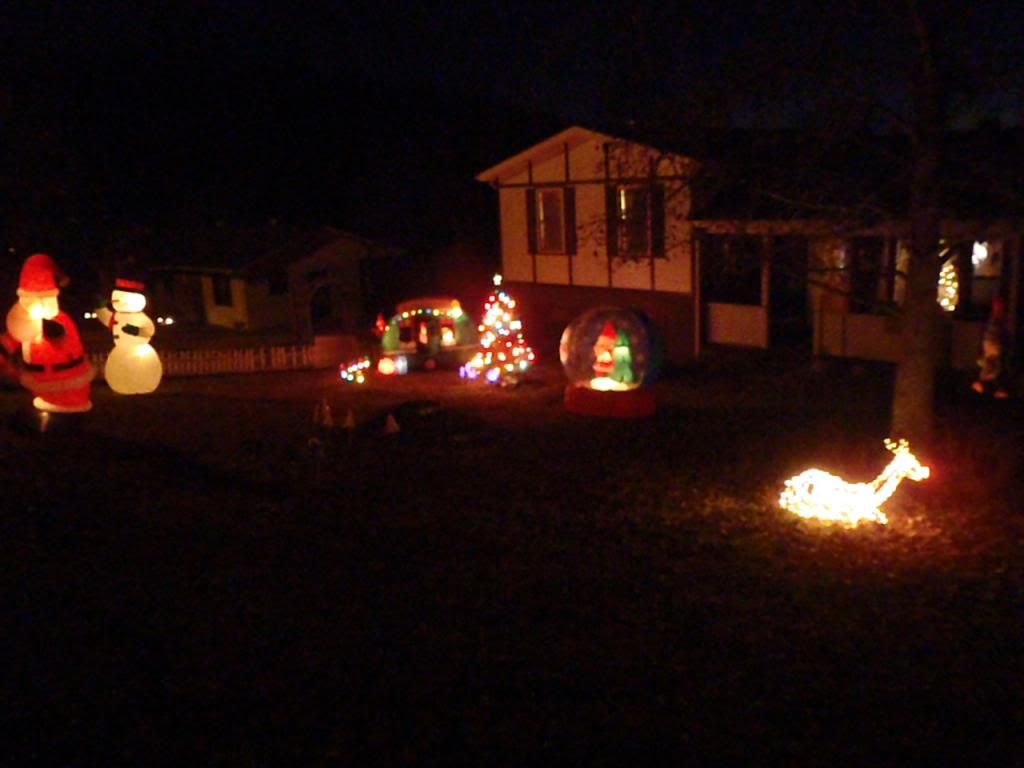 Our old tree in which I'm surprised it has any needles left. It's over 15-20 years old and we're having a lot of trouble throwing it out as it has history with us, so we put it in the front yard and gave it a star on top!!
A few additional pics of my baby all snuggled in the blanket several days ago.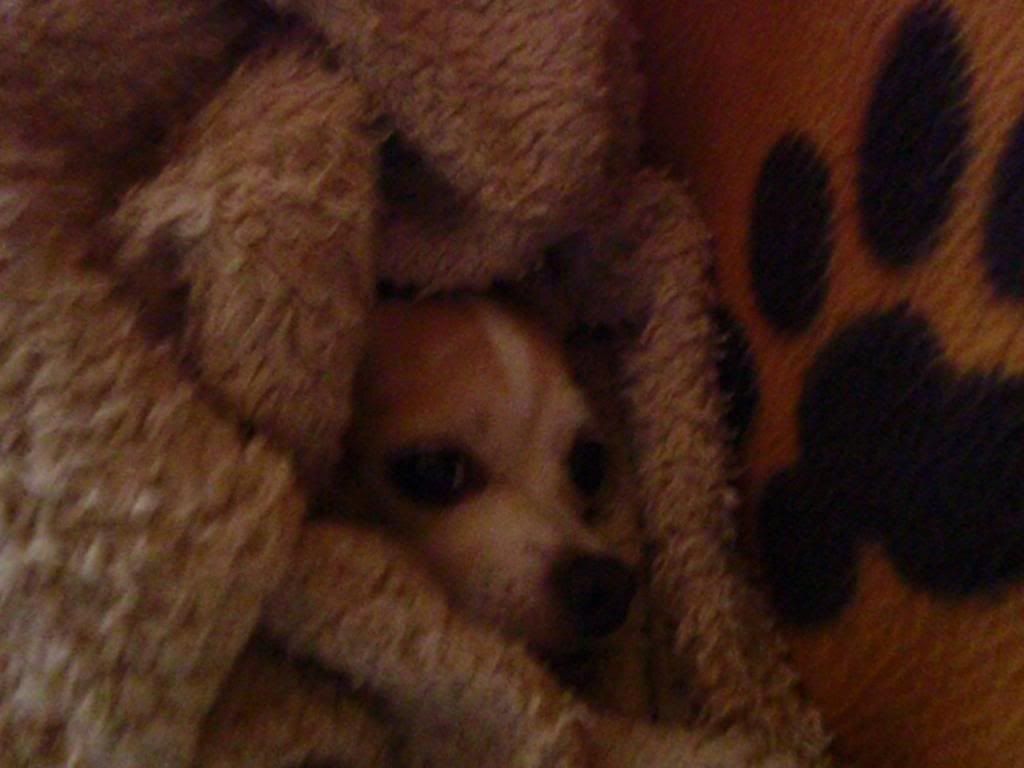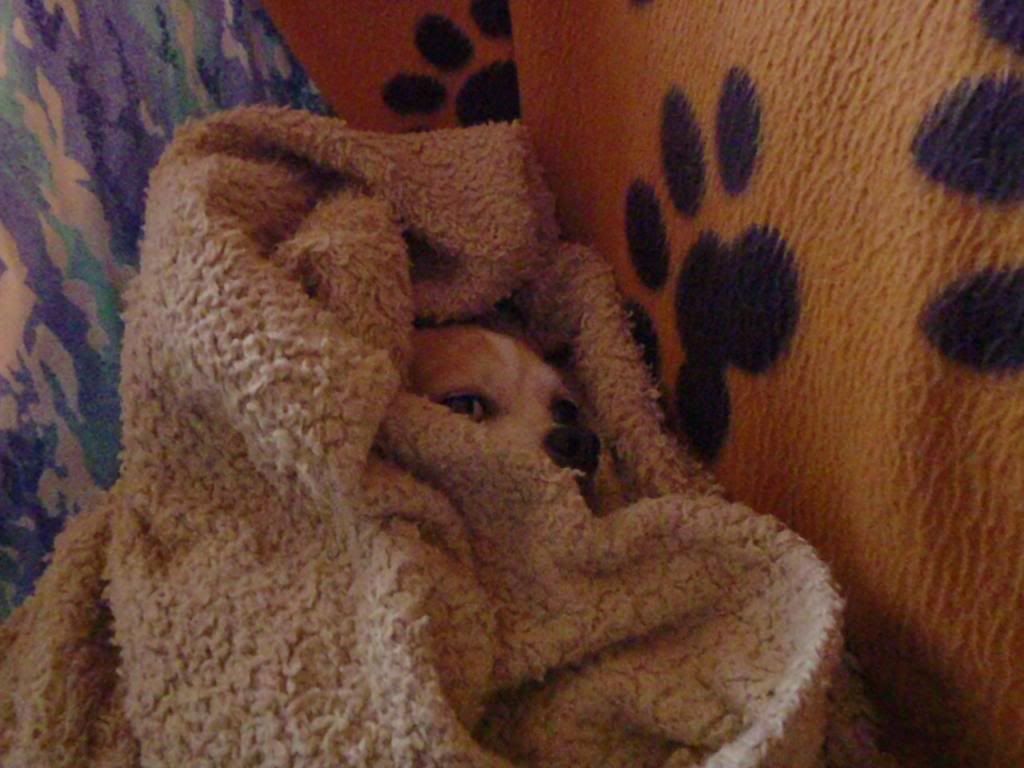 Hope you all enjoy!! Love to see some of your decorations! Excitement is in the air!!