Mia love toys, clothes, and food. So I bought her a Christmas dress so she would be in the spirit of Christmas, she liked it at first...
Mom I need my nails painted red so it can match my dress.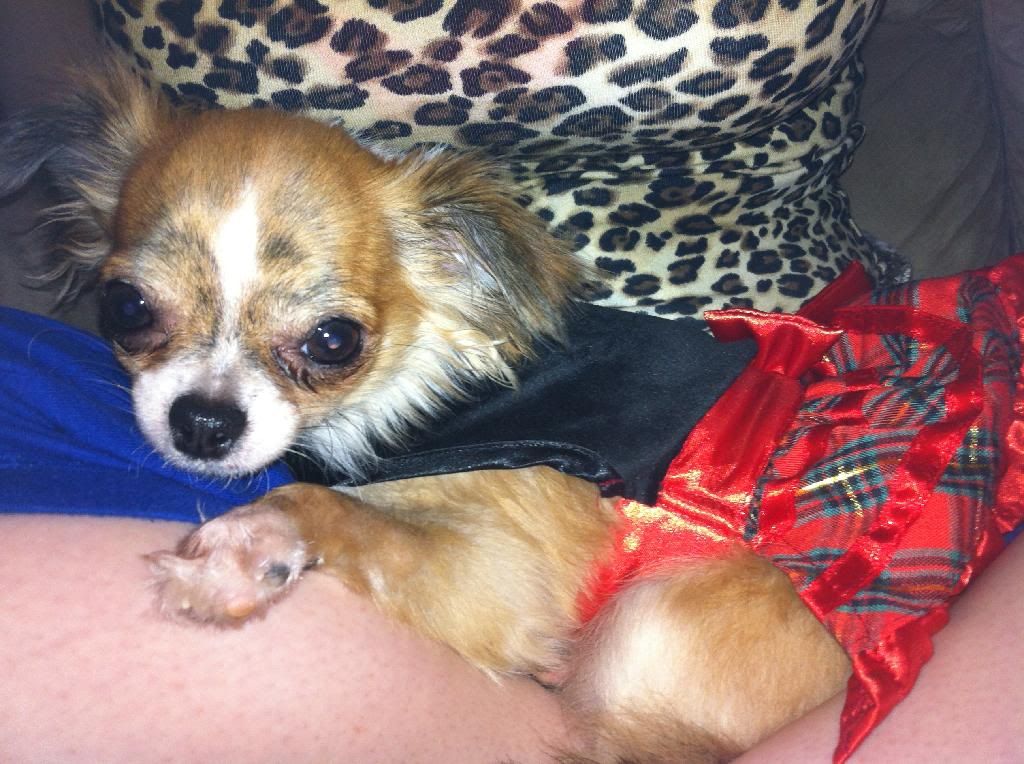 ...
But I promised her a cheetah sweater so I went to petco and bought it for her...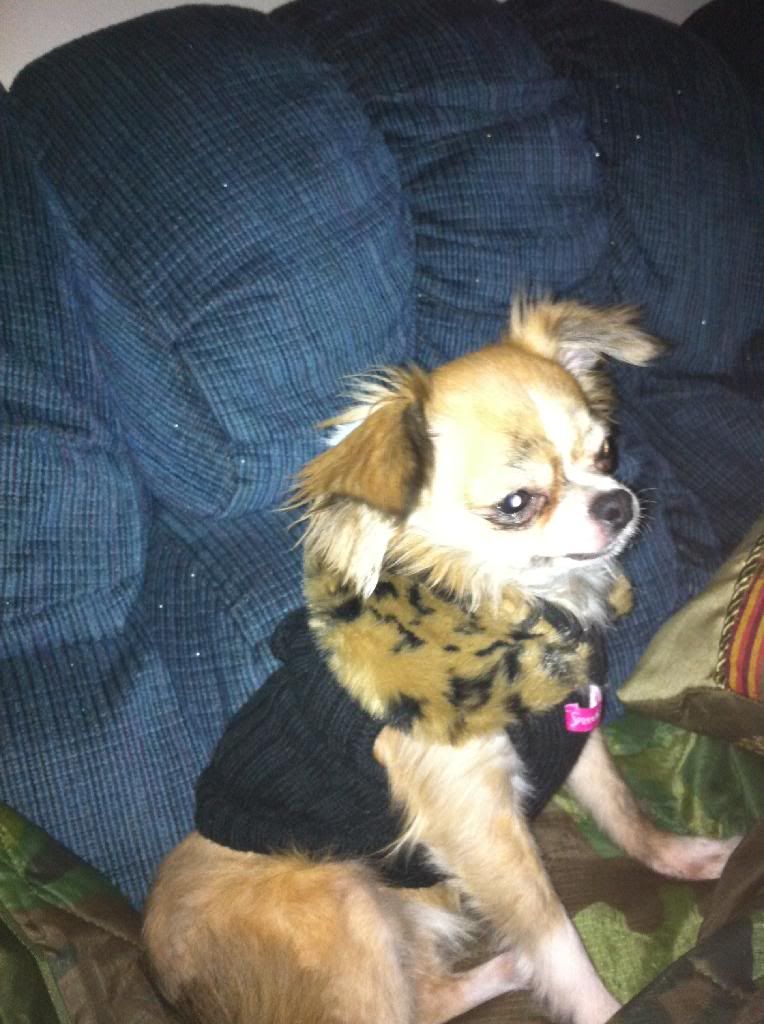 (She's quite upset that the first picture didn't turn out right)
...
She's been wearing her sweater ever since I get death glares when I take it off of her at night. Well today I decided that she needed to wear her dress since it's not very cold out and she's been mopey and lazy.
Attachment 37873
Sent from
Petguide.com Free App