Hi everyone, it's me Sapphire. This is an exciting day. The nice lady who drives around in a postal truck and puts stuff in mailboxes brought a package addressed to me! Do you know who it was from???? It was from Zorana, Mojo, Lola, Mimi and Leo, our secret santa!!!!!
Here's me opening it!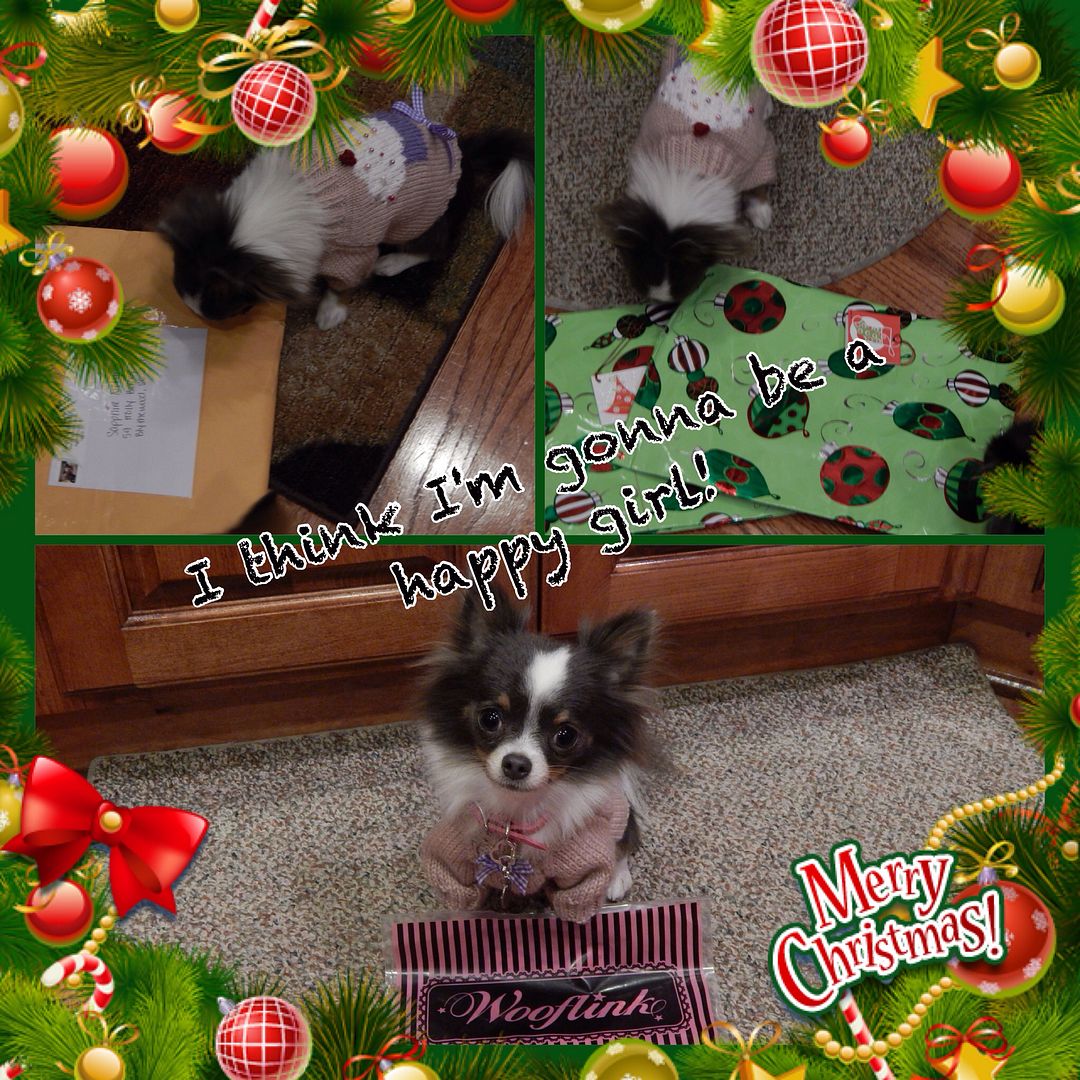 Wow, I am sooooo lucky. I got two things. One from Mojo and Lola and one from Leo and Mimi! Santa must have told them what I like!
Very versatile items when it is cold! It was 80 degrees today but it will be in the 40s on Sunday. Perfect for wearing my new clothes!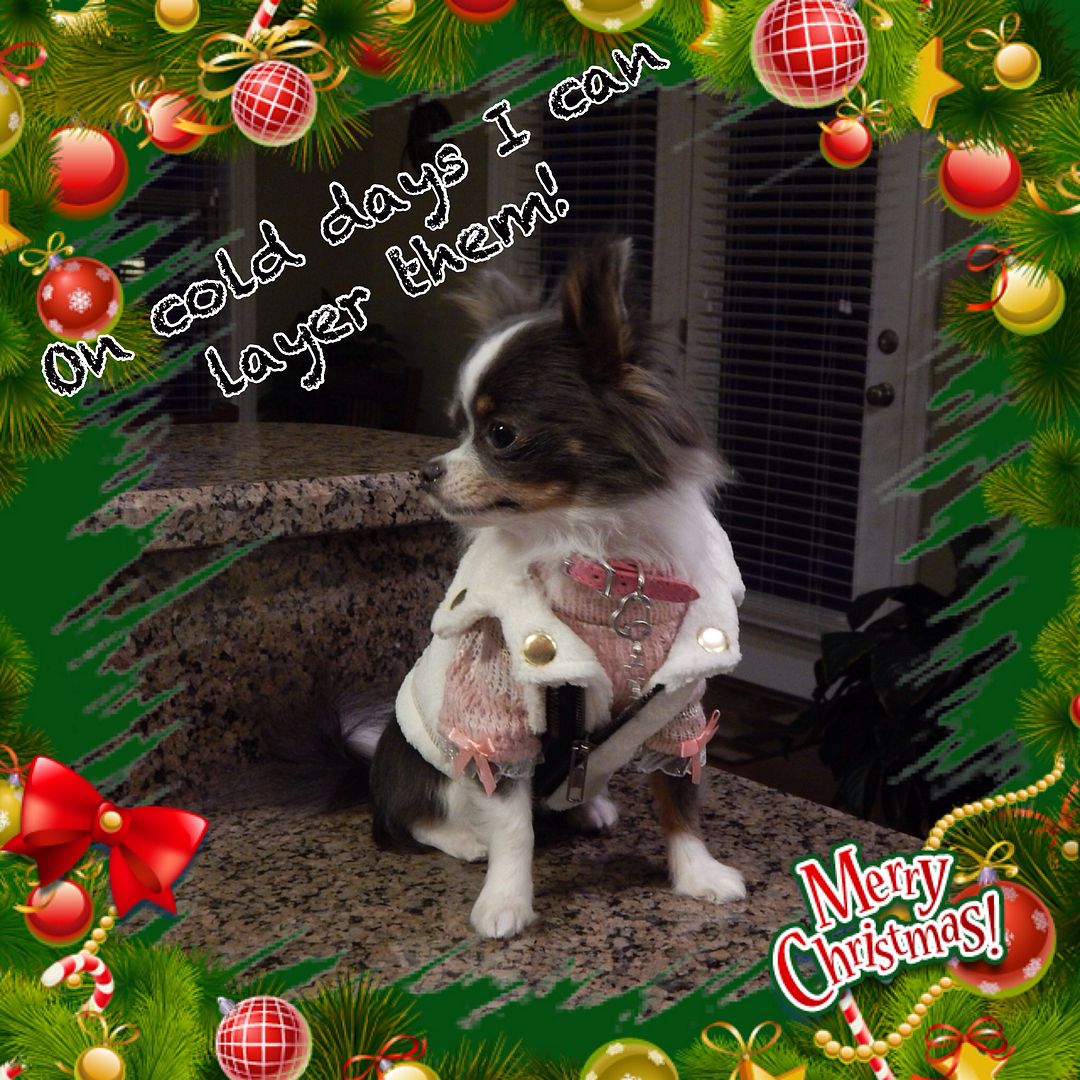 Thank you, I love my new digs. Me, momma, Lady and Prince wish you happy holidays from our house to yours.