Heya! Time to show some pics of Vicky! I love how you all loooove pictures of chis! (I do too
) So feeding the addiction here...
Here are the winter coats I ordered from aliexpress.com . They did take about 3 weeks to arrive, but cost only ~10$ per coat!
Grey one is like sweats and the brown has this more waterproof tougher material.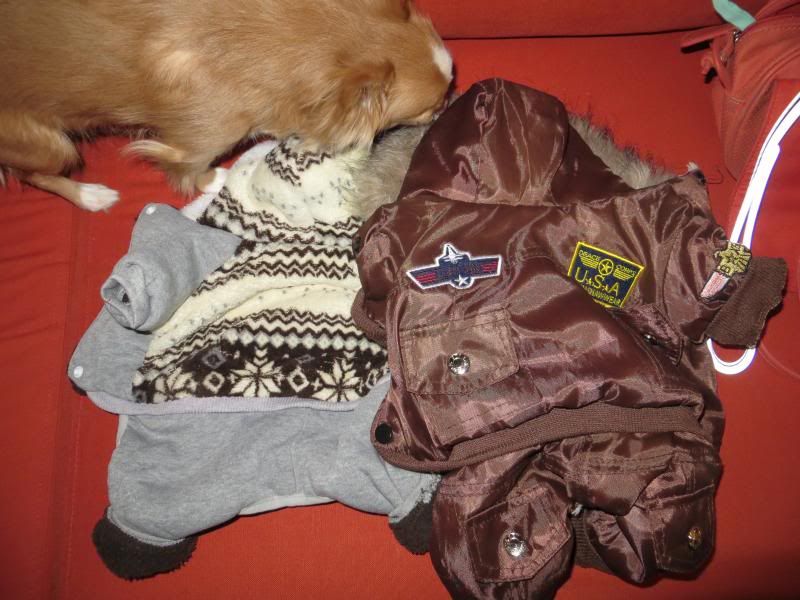 Warm and fuzzy inside
Vicky has so long body that I needed to order M size for her (28cm). Also showing her nice reflector leash from Ferplast :P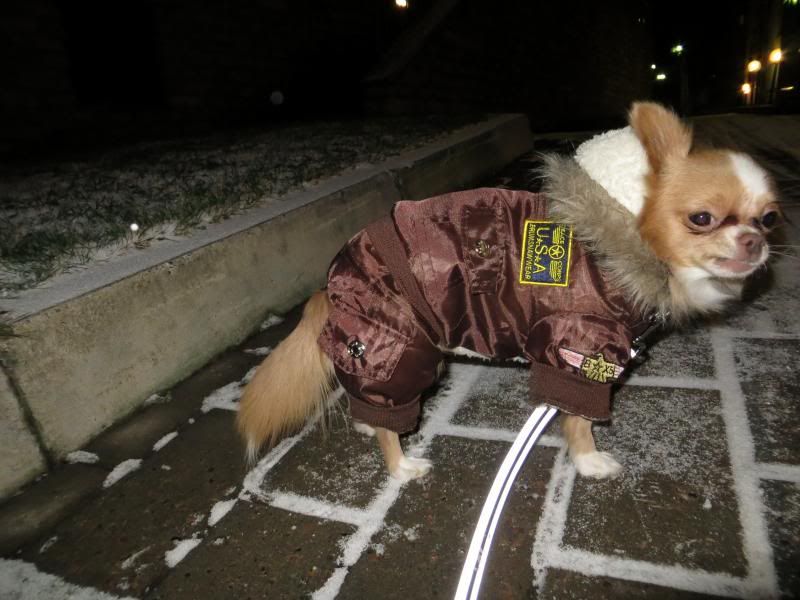 "But I don't want to pose!!"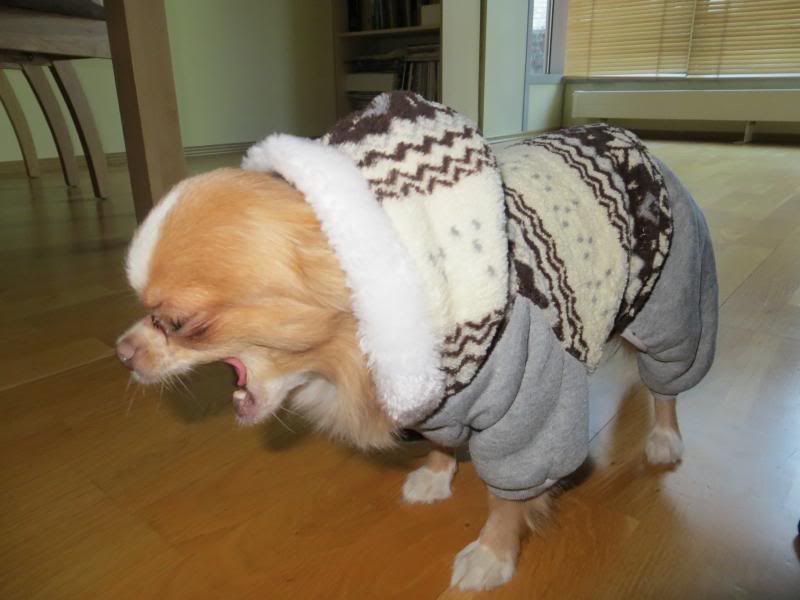 "Dress me, I wanna go out!!"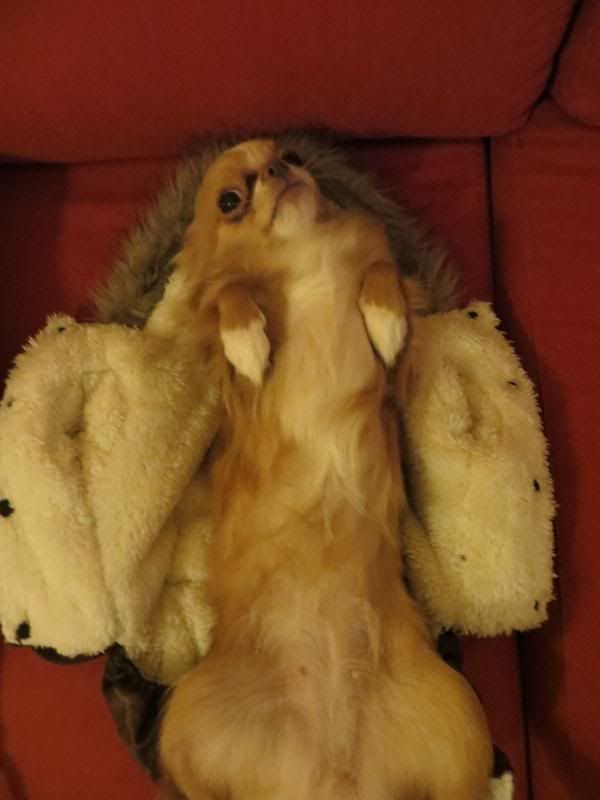 Then I made her 2 collars and a long training leash (~5m long)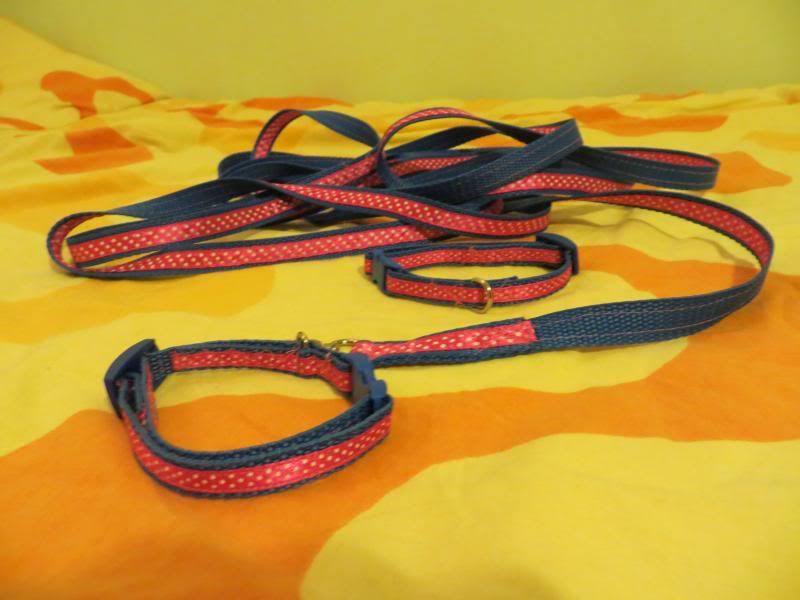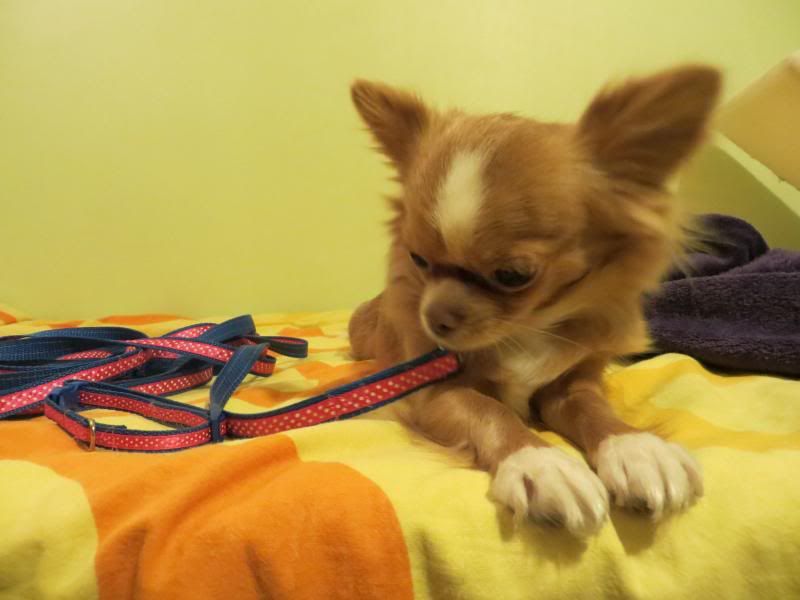 And Last but not least, I made her a shirt from the free pattern site milla milla. As you clearly can see I need to start teaching Vicky how to pose *lol*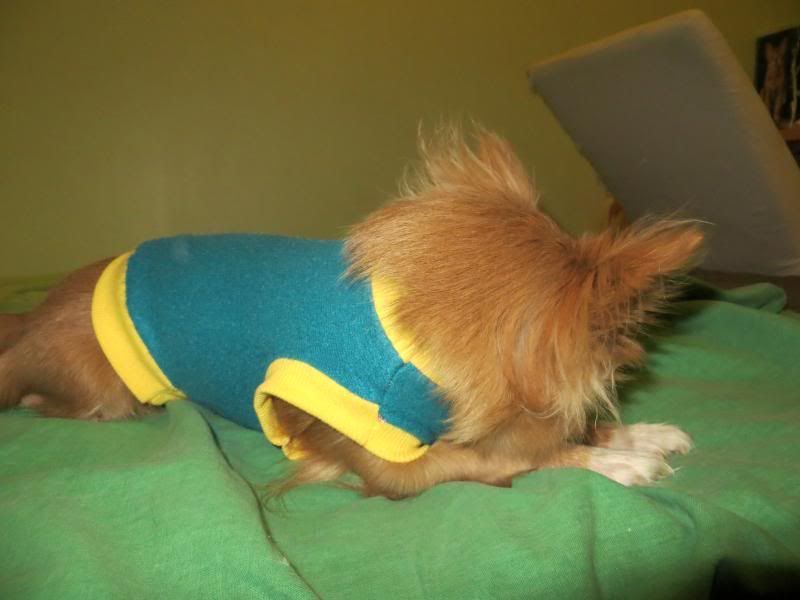 Hope you enjoyed!
Brix & Vicky